The sponsor of the BigMat International Architecture Award'21 is the BigMat International S.A. group, which is based in Luxembourg and operates across seven European countries, namely Belgium, Czech Republic, France, Italy, Portugal, Slovakia and Spain.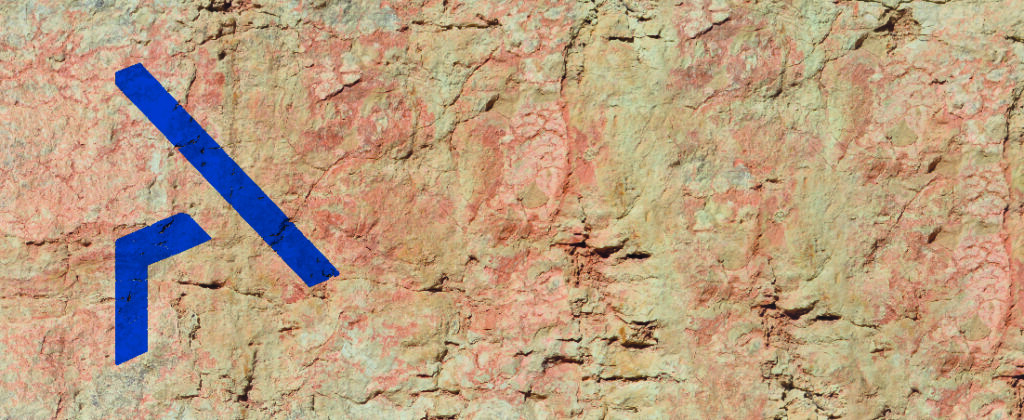 The jury will select a total of 14 finalists: two finalists from each of the seven participating countries. The jury will select seven of the 14 projects to compete in the BMIAA'21 National Prizes. To mark the 40th anniversary of the BigMat brand in a unique way in this fifth edition, the jury will have to ensure that at least one of the two projects selected is a small-scale construction (not exceeding 1,000m2, including the new construction, interventions on existing structures and interior design). The seven winners of the National Prizes will compete with one another for the BMIAA'21 International Architecture Award Grand Prize. In the event that the Grand Prize is not awarded to a small-scale
project, the jury will award a Special Mention to a project in this category (1).
BMIAA'21 International Grand Prize. Value: €30,000 (€5,000
for the National Prize + €25,000 for the Grand Prize).
6 BMIAA'21 National Prizes. Value: €5,000 (€1,500 as a finalist + €3,500 for the National Prize).
7 BMIAA'21 Finalist Prizes. Value: €1,500.
BMIAA'21 Special Mention for Small-Scale Projects (1). Value: €1,500 (2).

(1) This prize will only be awarded in the event that a small-scale project is not selected for the Grand Prize.
(2) This amount will be added to the Finalist or National Prize already received by the project.

The Grand Prize may not be declared void or granted ex aequo. A catalogue of the winning projects will be produced. The total amount for each prize will be paid to the authors or co-authors listed on the application and will be regulated by the fiscal conventions between Luxembourg and each of the winners' countries.
JESÚS APARICIO / AWARD PRESIDENT
Doctor of Architecture and Professor of Architectural Projects at the Superior Technical School of Architecture of Madrid (ETSAM).
Holding a degree in Architecture from the Superior Technical School of Architecture in Madrid (ETSAM), a Master of Architecture from Columbia University in New York, and a Doctorate in Architecture, Jesús approaches architecture from three different fronts: research, teaching and professional practice. As a researcher, he has obtained funding from the Academy of Spain in Rome, as well as grants from Fulbright/MEC and Bankia. He is full professor of Architectural Projects at the ETSAM and guest lecturer and speaker at numerous architecture schools and institutions across Europe, Asia and the Americas.
The buildings designed by Jesús have earned numerous accolades, including the ar+d Award, the Architecture and Town Planning Award from Madrid City Council, the HYSPALIT Brick Architecture Award and the Saloni Award. In 2000, he represented Spain at the Venice Architecture Biennale and in 2005 he was selected to take part in the Spanish Architecture Biennale. In 2008, he was nominated for both the Klippan Award and the Swiss Architectural Award, and in 2012 he won the 39th edition of the IIDA Awards. More recently in 2016, he was runner-up at the XIII edition of the Spanish Architecture and Town Planning Biennial.
He is also curator of the exhibitions "Young Architects of Spain" and "Domusae, Spaces for Culture", director of the Ceramic Tile Studies Department in Madrid and editor of the Ceramic Essays Collection. Both his theoretical research and his architecture projects have received international acclaim and his publications include the likes of: "El Muro", "El Hogar del Jubilado", "Terragni, la densidad en el espacio", "El Danteum", "Construir con la razón y los sentidos" and "Jesús Aparicio AA40".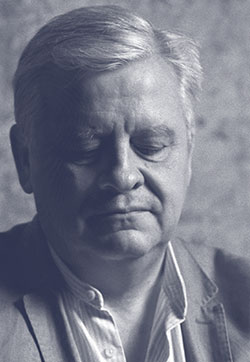 JESÚS DONAIRE / AWARD SECRETARY
Doctor of Architecture and Associate Lecturer in Architectural Projects at the Superior Technical School of Architecture of Madrid (ETSAM).
Jesús holds a degree in Architecture from the ETSAM and won the award for project excellence as part of the Master Degree in Advanced Architectural Design at Columbia GSAPP in New York before earning his Doctorate in Architecture. As a researcher, he has earned funding from the Academy of Spain in Rome and the Fulbright Commission, as well as the William Kinne Fellows Traveling Prize and grants from the Social Council of Madrid Polytechnic University. He has lectured as Assistant Professor at the Architecture Department of Barnard College at Columbia University and he is currently an Associate Professor of Projects at the ETSAM and at Nebrija University in Madrid. He is also visiting professor at the Polytechnic University of Milan and at Suffolk University in Boston and is a regular conference speaker, project panellist and lecturer at international workshops on architecture and director of architecture seminars at various European and American institutions.
Jesús is Deputy Curator of the "Young Architects of Spain" exhibition and curator of the "Domusae, Spaces for Culture" exhibition. His work has earned him the Architizer A+ Award in New York, the Excellence Award of the International Interior Design Association in the United States, as well as an award from the Association of Architects in Madrid. He has also been short-listed for the Arquia, Enor, ASCER and Lledó awards. His work, research articles and interviews have been published internationally and he is the editor of various catalogues on architecture.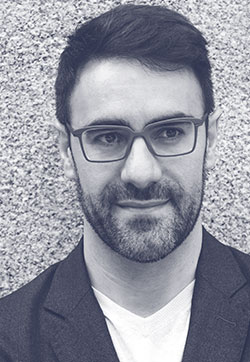 ADRIEN VERSCHUERE / BELGIUM
Studies in Architecture at ISA St-Luc Tournai, Belgium and at the École Polytechnique Fédérale de Lausanne, Switzerland (diploma with Prof. E. Zenghelis in 1999). He was a design architect at the office of Herzog & de Meuron, Basel between 2000 and 2003 and collaborated with the Office for Metropolitan Architecture – Rem Koolhaas, Rotterdam until 2001. Adrien Verschuere is the co-founder of the architecture firm Made in, Geneva, Switzerland.
In 2008, he established BAUKUNST in Brussels and from 2017 in Lausanne. Besides his current teaching position at the Université Catholique de Louvain, diploma tutor, Adrien Verschuere is regularly invited as guest critic or lecturer in various institutions, among others : the FAUP Porto, IRGE Universität Stuttgart, Berlage Institute Rotterdam,  USI Accademia di Architettura Mendrisio, ETH Zürich and the EPF Lausanne.
From 2019, Adrien Verschuere is Visiting Professor at the École Polytechnique Fédérale de Lausanne, Switzerland.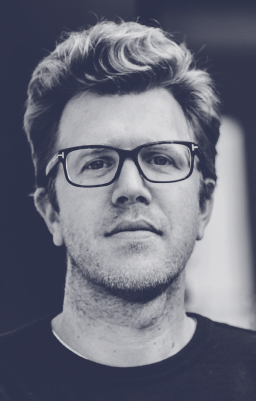 PAVOL PAŇÁK / CZECH REPUBLIC + SLOVAKIA
Born in 1948. I have been working as a practising architect since graduating from Faculty of Architecture of the Slovak University of Technology. I established an office Architekti B.K.P.Š. along with my partner Martin Kusý in 1991.
The office portfolio consists of urban studies, zonal plans, projects of buildings and interior designs. Our realisations include for example: Headquarters of the National Bank of Slovakia, Reconstruction of the Slovak National Gallery, Slovak Ambassy in Berlin, various apartment buildings and interiors. Our work has been awarded several prices.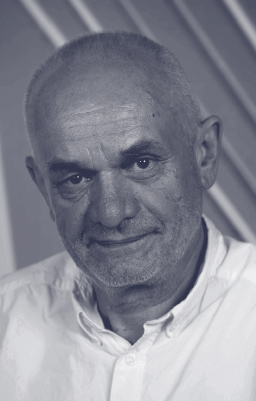 ALEXANDRE THERIOT / FRANCE
Alexandre Theriot founded the BRUTHER studio in Paris in 2007 with Stéphanie Bru. BRUTHER takes design back to basics in its projects, exploring the fields of architecture, urban planning, landscape, research and teaching. It employs resilience-based design, free from any kind of mannerism, style, fashion or excess.
The studio's projects are characterised by a delicate balance of strategy and form, rigour and freedom, unique and generic, immediate and evolving. Combining programme and future considerations, the projects focus on open infrastructure that is able to meet multiple future needs and offers a wide range of uses.
BRUTHER is part of a "new wave" of practices that are contributing to a radical renewal of French architectural culture. The studio has won numerous awards and tenders and was the subject of a monograph entitled 'Introduction' in 2014. It has also appeared in a variety of other international publications (2G, released in June 2017, and El Croquis, released in 2018) and conferences.
Since 1998, Alexandre Theriot and Stéphanie Bru have also taught architectural theory and design. They are regularly invited to speak at prestigious international schools (EPF in Lausanne, UQAM in Montreal, Stuttgart, HSD in Düsseldorf, ENSAV in Paris, among others). In 2018, Alexandre Theriot was appointed Professor of Architecture and Construction at ETH Zurich.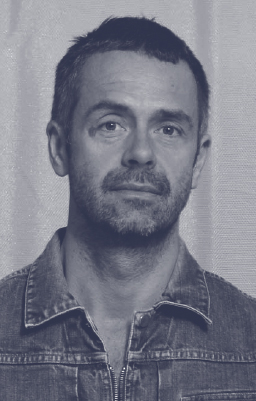 NICOLA DI BATTISTA / ITALY
Nicola Di Battista (Teramo, 1953). From 1981 to 1985, he worked as an apprentice at Giorgio Grassi's agency in Milan, before creating his own agency in Rome in 1986. He has won tenders to extend the Archaeological Museum in Vicenza and the Archaeological Museum in Reggio Calabria, among others. Between 1997 and 1999, he was a visiting professor at the Federal Institute of Technology (ETH) in Zurich and has since been active in teaching at a number of universities in Italy and abroad. He ran Domus magazine from 2013 to 2017. In September 2013, he organised an exhibition on Adalberto Libera at the Museum of Modern and Contemporary Art of Trento and Rovereto. He is the current editor of l'Architetto magazine.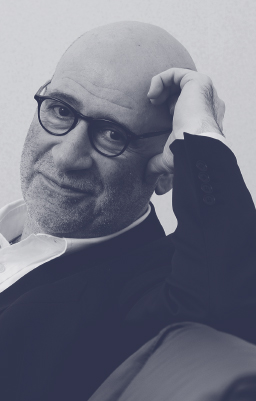 INÊS LOBO / PORTUGAL + SPAIN
Lisbon, 1966. Inês Lobo trained as an architect at the École Nationale Supérieure des Beaux-Arts in 1989. Since then, she has taught Architectural Design and is currently a visiting professor in Architecture at the Autonomous University of Lisbon and the University of Lisbon. Her professional career began in 1989 and she founded her own agency, Inês Lobo Arquitectos, in 2002. She is regularly invited to speak at seminars in Portugal and abroad. She was an invited participant at the 2016 Venice Biennale, Reporting from the front, and the 2018 Venice Biennale, Freespace. She also works as a curator and commissioner of architecture exhibitions, as well as leading the Portuguese representation at the 2012 Venice Biennale and serving as the Portuguese delegate at the 8th BIAU – Ibero-American Architecture and Urbanism Biennial. She regularly participates in juries for national and international architecture prizes, including the FAD Awards in 2012 and the Secil Awards in 2006. She received the Order of Merit from the President of the Portuguese Republic in 1999, the Women Creators of Culture Award from the Portuguese government in 2013, the international arcVision Prize – Women and Architecture in 2014, and the AICA Award from the Portuguese section of the International Association of Art Critics in 2017.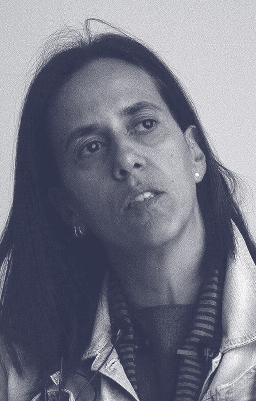 The BigMat International SA group, with headquarters in Luxembourg and offices in seven European countries (Belgium, Czech Republic, Slovakia, France, Italy, Portugal and Spain), is organising the 'BigMat International Architecture Award '21'. This fifth edition of the award coincides with the 40th anniversary of BigMat's creation.

The BigMat Group was founded in 1981 with the aim of facilitating the distribution of construction materials through partnerships with business owners. The International Architecture Award originated in Spain in 2005 before expanding internationally after three editions, attracting large numbers of participants. The first international edition of the award in 2013 was won by Belgian architect Xaveer de Geyter at a ceremony held in Granada, Spain. The second edition in 2015 was won by Spanish architect Alberto Campo Baeza in Berlin, Germany. The third edition in 2017 was won by French architecture studio Lacaton&Vassal, who were declared the winners in Florence, Italy. The fourth edition in 2019 was won by Portuguese architect Souto de Moura at a ceremony held in Bordeaux, France. The fifth international edition will be held in 2021 and will reward excellent architectural projects carried out over the last four years in the seven countries where BigMat operates.

The award aims to acknowledge and showcase architectural projects of any size and category which have made a considerable contribution to contemporary architectural culture. To mark the 40th anniversary of the BigMat brand, the fifth edition of the award aims to draw particular attention to small-scale architectural works offering high-quality spaces to residents of Belgium, Czech Republic, Slovakia, France, Italy, Portugal and Spain.

The unusual circumstances facing the world since early 2020 have inevitably affected the architecture sector, and, by extension, this award. Therefore, to mark the 40th anniversary of the BigMat group, this edition of the award seeks in particular to reward architectural interventions that offer exceptional quality despite their small scale and make people's lives easier and better.

The competition is open only to architects whose place of business is in one of the seven participating countries. The projects submitted by architects operating in one of these countries must also have been constructed in that country.

Each architect may submit as many projects as they wish, although they must submit one application for each project. In the event that the project was produced by several architects, at least one of the co-authors must meet the aforementioned requirements.

Works constructed between 1 January 2017 and 1 January 2021 in any of the participating countries will be accepted. No finalist or winning projects from previous editions of the award may be resubmitted. The awards ceremony will be held at the BigMat International Annual Conference in November 2021. The exact date and location are yet to be confirmed.

Projects will be registered in the country where the architect operates professionally, which must coincide with the country where the project was built. If the project was produced by several architects with professional domiciles in more than one of the seven participating countries, the project may only be submitted by one of the architects, who must be professionally based in the country where the project was constructed.

The jury will select a total of 14 finalists: two finalists from each of the seven participating countries. The jury will select seven of the 14 projects to compete in the BMIAA'21 National Prizes. To mark the 40th anniversary of the BigMat brand in a unique way in this fifth edition, the jury will have to ensure that at least one of the two projects selected is a small-scale construction (not exceeding 1,000m2, including the new construction, interventions on existing structures and interior design). The seven winners of the National Prizes will compete with one another for the BMIAA'21 International Architecture Award Grand Prize. In the event that the Grand Prize is not awarded to a small-scale project, the jury will award a Special Mention to a project in this category (1).

Prize amounts:

BMIAA'21 International Grand Prize. Value: €30,000 (€5,000 for the National Prize + €25,000 for the Grand Prize).
6 BMIAA'21 National Prizes. Value: €5,000 (€1,500 as a finalist + €3,500 for the National Prize).
7 BMIAA'21 Finalist Prizes. Value: €1,500.
BMIAA'21 Special Mention for Small-Scale Projects (1). Value: €1,500 (2)

(1) This prize will only be awarded in the event that a small-scale project is not selected for the Grand Prize.

(2) This amount will be added to the Finalist or National Prize already received by the project.

The Grand Prize may not be declared void or granted ex aequo. A catalogue of the winning projects will be produced. The total amount for each prize will be paid to the authors or co-authors listed on the application and will be regulated by the fiscal conventions between Luxembourg and each of the winners' countries.

The jury will be made up of prestigious figures from each of the participating countries. No member of the jury may submit their own work or projects in which they have participated, nor may they have a family relationship up to the second degree with any of the participants.

PRESIDENT: Jesús Aparicio. Doctor of Architecture and Professor at the Polytechnic University of Madrid.


SECRETARY: Jesús Donaire. Doctor of Architecture and Lecturer at the Polytechnic University of Madrid.


VOCALS:

Adrien Verschuere, architect and founder of BAUKUNST architecture studio. Representative for Belgium.

Pavol Paňák, architect and founder of ARCHITEKTI BKPS architecture studio. Representative for Czech Republic and Slovakia.

Alexandre Theriot, architect and co-founder of BRUTHER architecture studio. Representative for France.

Nicola di Battista, architect and editor of l'Architetto magazine. Representative for Italy.

Inês Lobo, architect and founder of the studio Inês Lobo, Arquitectos. Representative for Portugal and Spain.



If the jury agrees, renowned journalists may be invited to attend working sessions on a non-voting basis.

The jury will adopt decisions by majority vote. In the event of a draw, a second vote will be held. If this is also a draw, the President will have the casting vote.

Throughout the process, two announcements will be made: the first will contain the selection of a maximum of 15 projects per country and will be published on the digital platform for the awards in July 2021. The Awards Office will notify the selected participants by email.

The second announcement will contain the jury's final verdict, with the 14 winning projects. The 14 projects selected to compete for the awards will be published on the digital platform in September 2021. The Awards Office will notify the selected participants by email. The International Grand Prize, the National Prizes, the Finalists and the Special Mention, where relevant, will be announced at the Awards Ceremony.

Participants may sign up for the competition and submit the necessary documents from 18 January 2021 to 29 April 2021 at 23:59. In the first phase of the competition, all information required to understand the project must be submitted digitally. Participants must upload the documents for their projects to the 'SUBMIT PROJECT' section on the digital platform: www.architectureaward.bigmat.com.

Upon submission, candidates will receive a confirmation email with a reference number that will be used throughout the first phase of the competition.

The BigMat Group does not accept any liability for the authenticity of the information provided by participants in their applications and reserves the right to exclude any applications that fail to supply genuine information.

FIRST Phase

The jury will select a maximum of 15 architectural projects from each country, with a maximum of 105 projects overall.

In order for their applications to be valid, candidates must upload the following information and documents for each project in the 'SUBMIT PROJECT' section:

 

INFORMATION

Identification and contact details for the studio that produced the project.
Identification and contact details for the project's designer or team leader.
Title, year of completion of construction, location and total surface area of project.(3)
Brief description of the project (maximum 300 words).
Collaboration credits.

 

(3) Including the surface area of new construction, intervention on existing structures and exterior interventions, where relevant.

 

DOCUMENTS

One single PDF document less than 15MB in size, containing two horizontal DIN A3 panels with the documents necessary to understand the project.

For ease of identification, a 10x30mm rectangle in the top right corner containing the reference number should be added to each panel.

 

SECOND Phase

Once up to 15 projects per country have been selected, the Awards Office will ask the selected candidates for more documents in paper format, which should be sent to the headquarters of the BigMat Group in Madrid, Spain, where the jury will meet to discuss their final decision. At this session, the jury will decide on the winners for the BMIAA'21 International Grand Prize, the National Prizes, the Finalists and the Special Mention, where relevant.

FINAL PHASE AND AWARDS CEREMONY

The jury will meet to award the 14 prizes and the special mention, where relevant. The final decision will be revealed to the public at an awards ceremony to be held on Friday 19 November 2021 in Malaga, Spain.

To be eligible for a prize, the main architect of each of the winning projects must attend the awards ceremony upon invitation from the BigMat Group.

With a view to publicising the winners and finalists, the BigMat Group may engage in a variety of promotional activities following the awards ceremony, including catalogues, exhibitions and/or social media posts. If this is the case, the architects of the projects will be informed. To this end, participants must grant permission for use of the images associated with each selected and finalist project.

Participation in this competition implies full acceptance of these terms and conditions. The jury's decision will be final. Any query or amendment relating to these terms and conditions will be resolved by the jury, whose decision will be final and will be published on the digital platform.

In accordance with Regulation (EU) 2016/679 on Personal Data Protection, we inform participants that they will be asked to fill in a form with their personal and professional information in order to participate in this architecture competition. This information will be processed in order to manage the competition in compliance with the terms and conditions set out above and to allow us to use the images of participants, finalists and prizewinners in any of the announcements relating to the prize in any format.

The awards will be publicised internationally, so attendees, participants and prizewinners must grant permission for any images and videos taken of them at preparatory events or at the awards ceremony to be used to promote the awards on the website http://architectureaward.bigmat.com/ and on the social media accounts for the awards and the BigMat Group.

Therefore, processing of the personal information supplied on the form and consent for processing of participants' images are compulsory and failure to provide permission will result in participants being excluded from the competition.

The aforementioned processing of personal data is legitimated by candidates' free, voluntary participation in the awards and no personal data will be transferred to third parties unless this is necessary for the management of the competition.

The organising company will store the personal data provided for the duration of the relationship between the parties, for the purpose of managing the competition and promoting the participants, finalists and prizewinners.

For cultural purposes only, the personal information and images of the finalists and prizewinners will continue to be available once the edition is over in order to promote the winning project or architectural work.

In the event that participants exercise their right to object, erase or restrict processing of their personal information or when it is no longer considered necessary to process this information, we will erase or destroy their data in a secure manner whenever possible, as long as it is not needed to fulfil our legal requirements. If this is the case, we will inform participants and block their data.

All personal information will be processed with the utmost confidentiality.

This information will be included in a file belonging to BIGMAT INTERNATIONAL for the aforementioned purpose of managing and promoting the competition and informing participants of future competitions, as well as supplying them with information of interest relating to the sector. To exercise their right to access, rectify, erase, oppose and restrict the processing of their data, as well as their right to data portability, participants should contact 42-44 Avenue de la Gare L-1610 Luxembourg by calling +352 28 4878 1075 or emailing architectureaward@bigmat.com. For more information, please visit our website: http://architectureaward. bigmat.com/

BIGMAT


IS PRESENT
IN SEVEN
EUROPEAN
COUNTRIES


V EDITION

BIGMAT

INTERNATIONAL

ARCHITECTURE

AWARD

PRESIDENT
JESÚS APARICIO

SECRETARY
JESÚS DONAIRE

VOCALS
ADRIEN VERSCHUERE
PAVOL PAŇÁK
ALEXANDRE THERIOT
NICOLA DI BATTISTA
INÊS LOBO



18.01- 29.04.21

ENTRY PERIOD

PDF


<15MB 2 PANELS DIN A3