The ICO Museum presents the sustainable architecture of Anna Heringer, conceived to offer a better future. «Anna Heringer. The essential beauty» is the first retrospective dedicated to the German architect in Spain.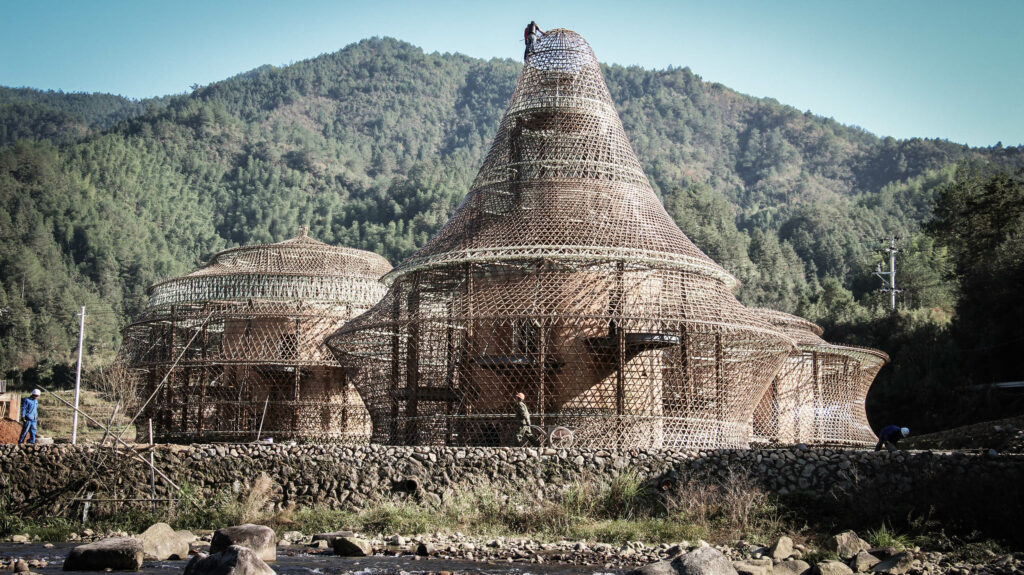 The exhibition can be visited from February 9 to May 8 and includes guided tours and workshops to bring architecture closer to the little ones.
---
Practical info
«Anna Heringer. The essential beauty»
February 9 – May 8, 2022
Museo ICO Madrid
Zorrilla, 3, 28014 Madrid
Spain
---
Anna Heringer (Rosenheim, Germany, 1977), visionary and award-winning architect, with work on three continents, is committed to the use of local materials and techniques to offer a better future. Her work is based on the exploration and use of architecture as a means to support local economies and foster ecological balance. For her: "Sustainability is synonymous with beauty, and what defines the aesthetic and sustainable value of a building is that it is in harmony with its design, structure, technique and use of materials, as well as in relation to its location, with the environment, with the user and with the sociocultural context".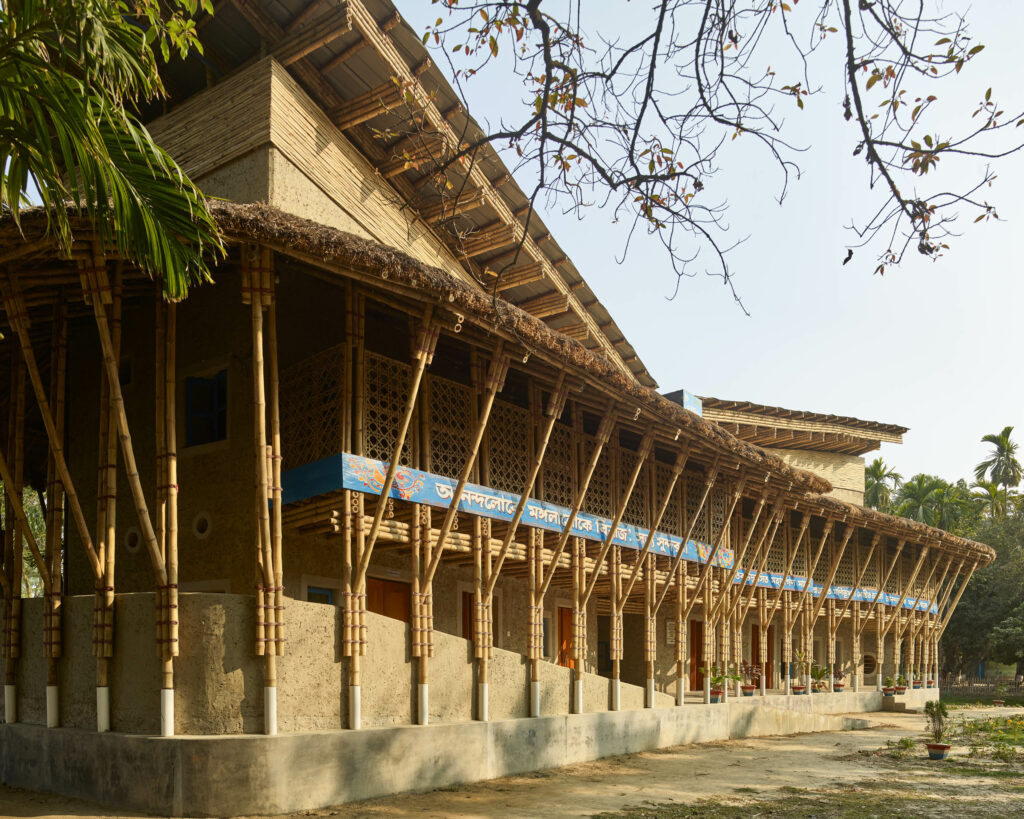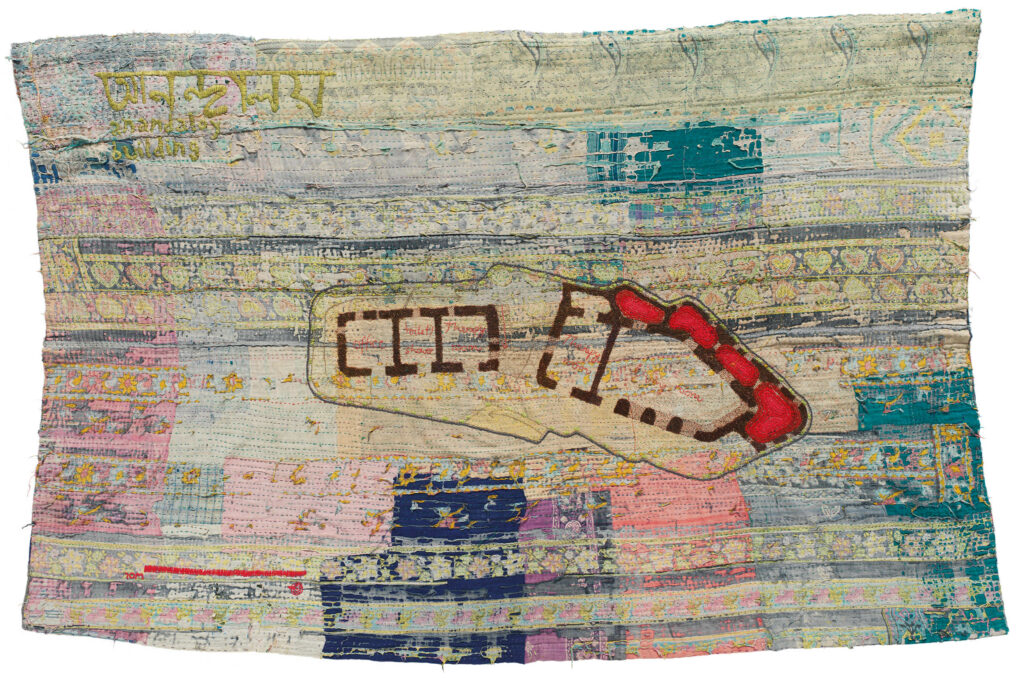 The visit proposes a journey through the work and philosophy of Anna Heringer, deeply interested in the sustainable development of our society and the built environment. She focuses her work on the use of local materials and techniques to create buildings characteristic of the place where they are located. These concepts are reflected in the exhibition; In addition, the presentation of the projects is based on the textiles made by Bangladeshi women that reproduce the plans and elevations of their buildings.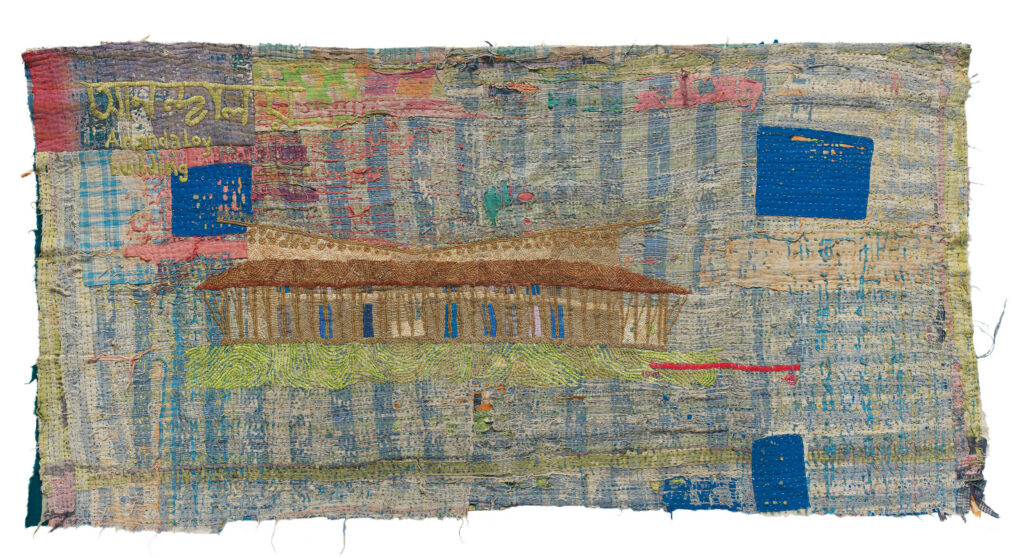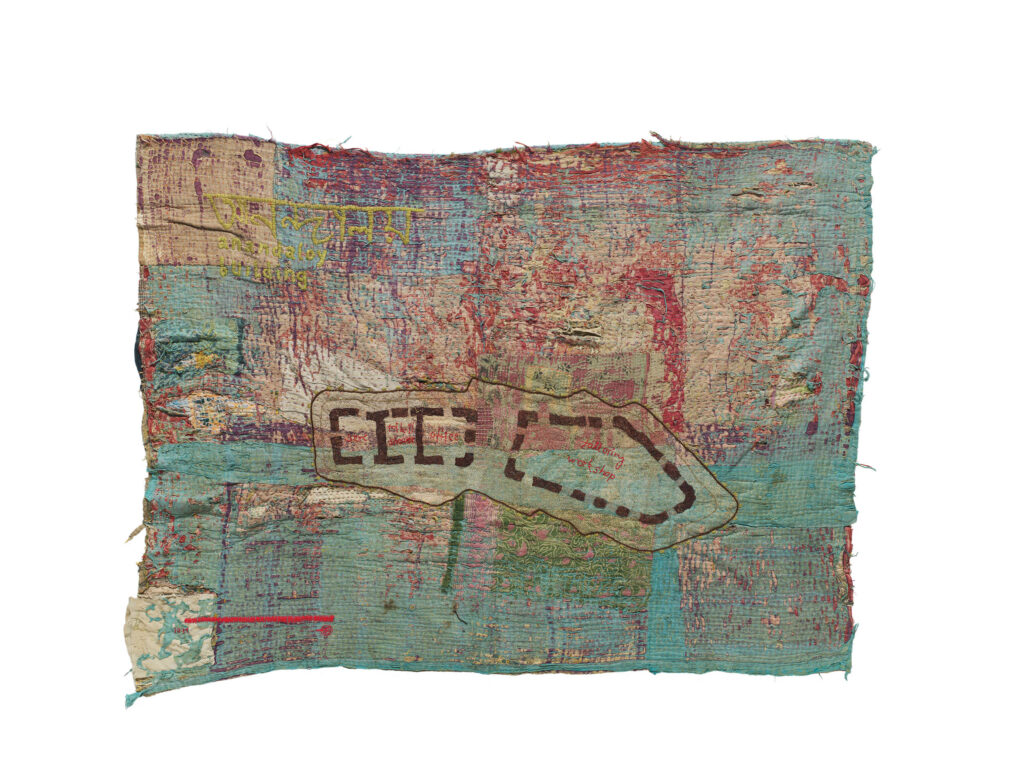 The exhibition is completed with texts (such as the Laufen Manifesto, promoted by the architect herself), photographs, drawings and models that trace a journey through the main projects carried out by Anna Heringer since 2006.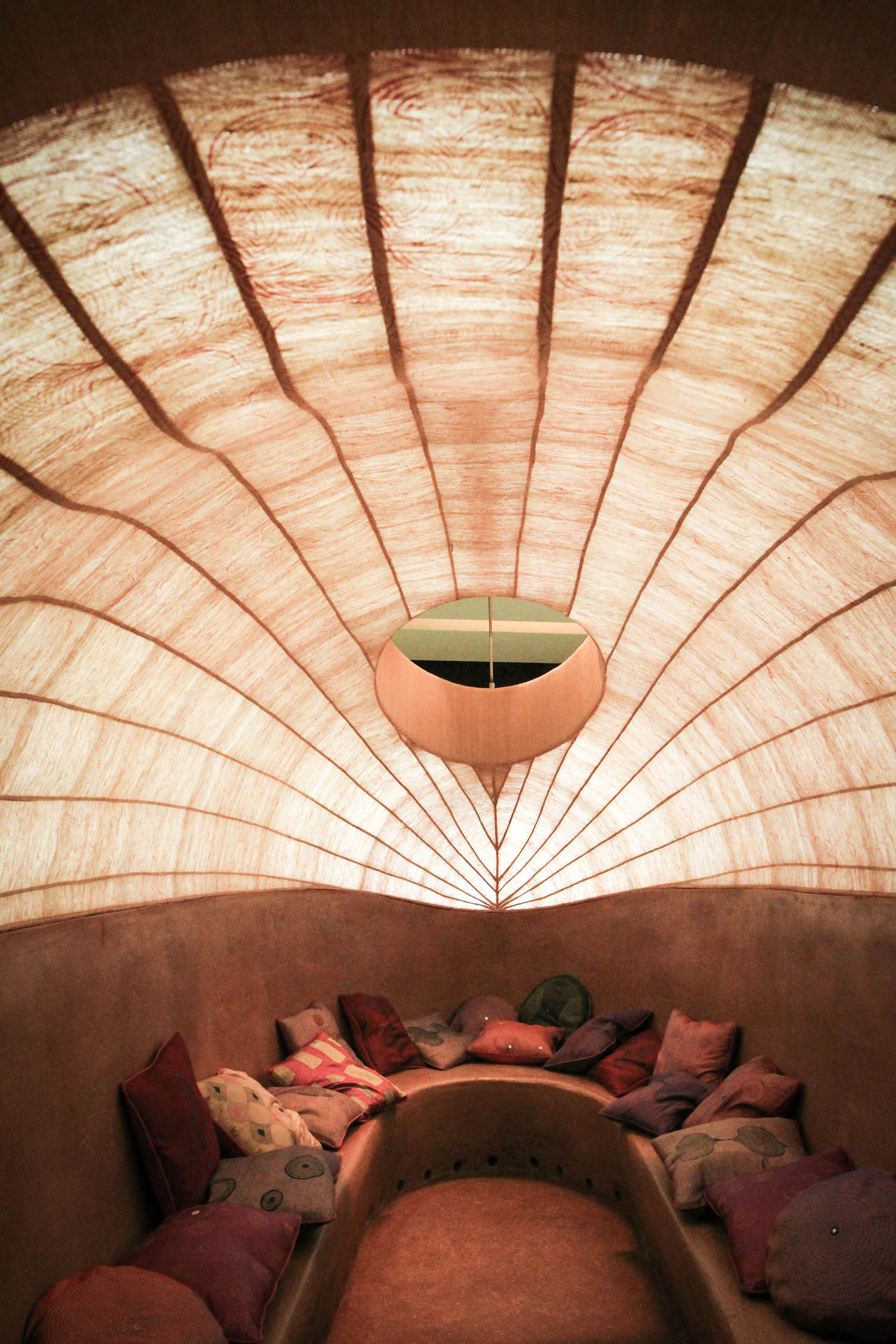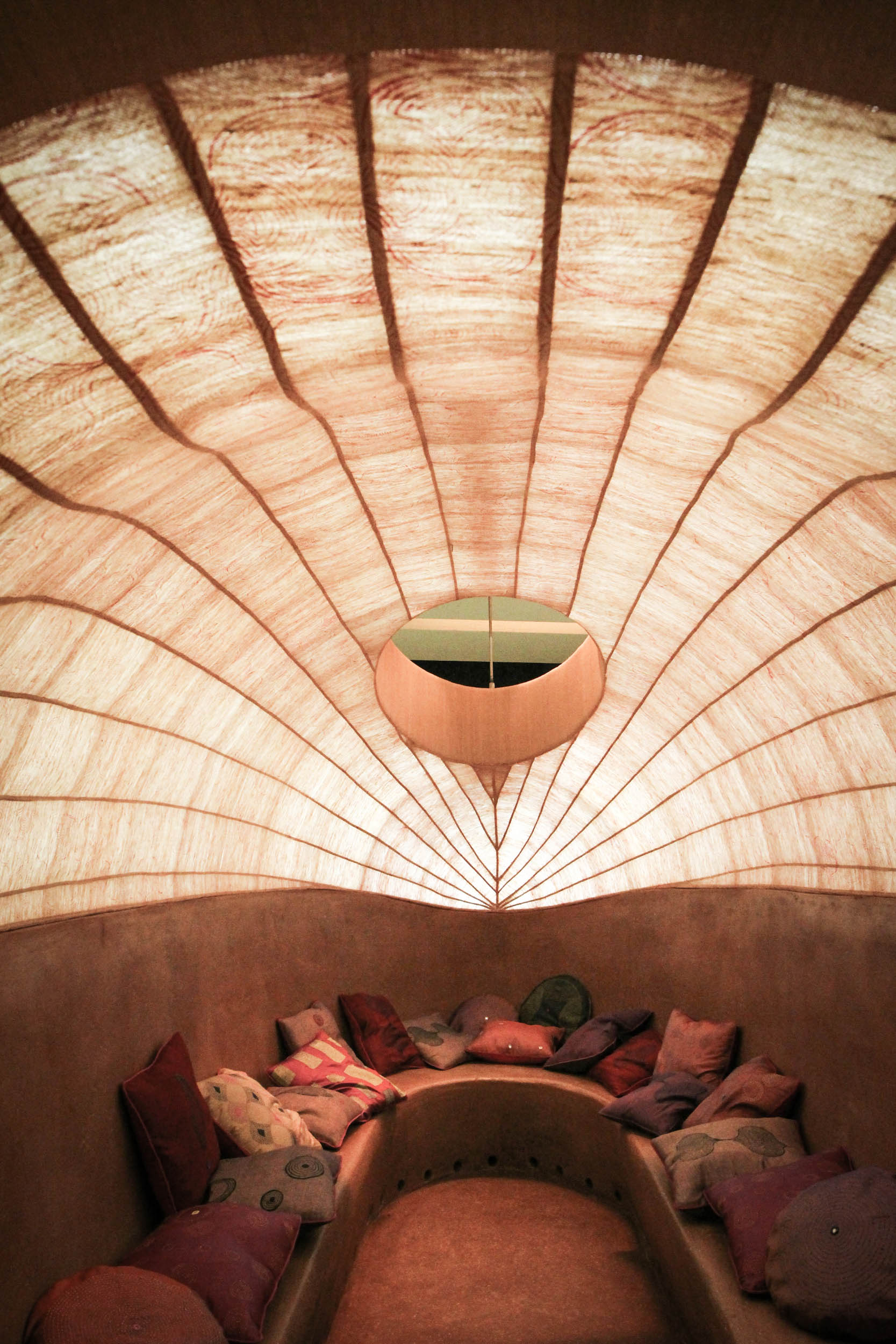 In all his works he applies one of the most important lessons learned in Rudrapur, the rural village in Bangladesh where he built his first project – the METI Rural School, Aga Khan Award 2007 – and where, today, he continues to work and collaborate on initiatives to local progress: that the most successful development strategy is to rely on and make the most of existing and readily available resources, rather than relying on external systems.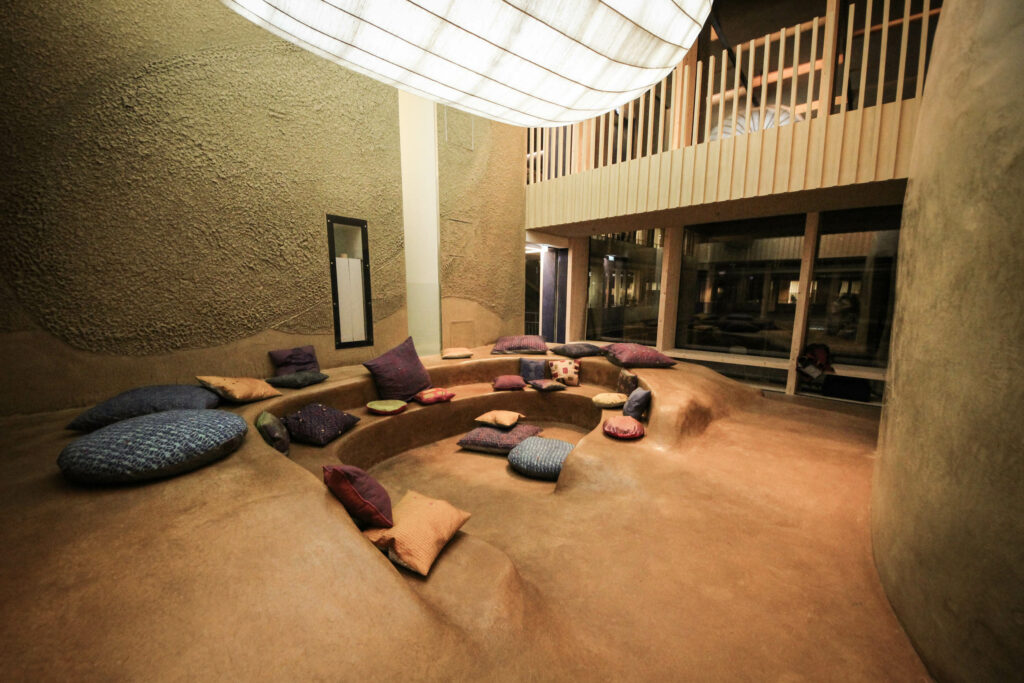 This leads it to involve local communities in the construction of all its projects, not only as a way of guaranteeing that they respond to the needs for which they were raised, but also as a means of providing training in traditional construction techniques that allow future personal and professional development of its members. Without forgetting that this type of involvement develops in the community a sense of belonging that guarantees an adequate and lasting conservation of the buildings.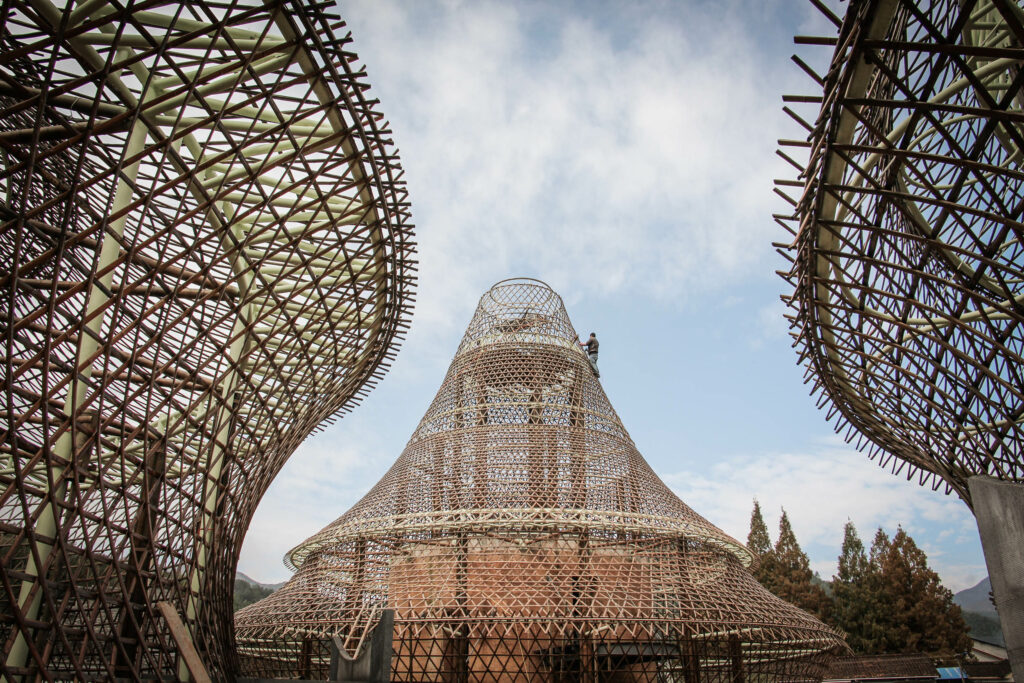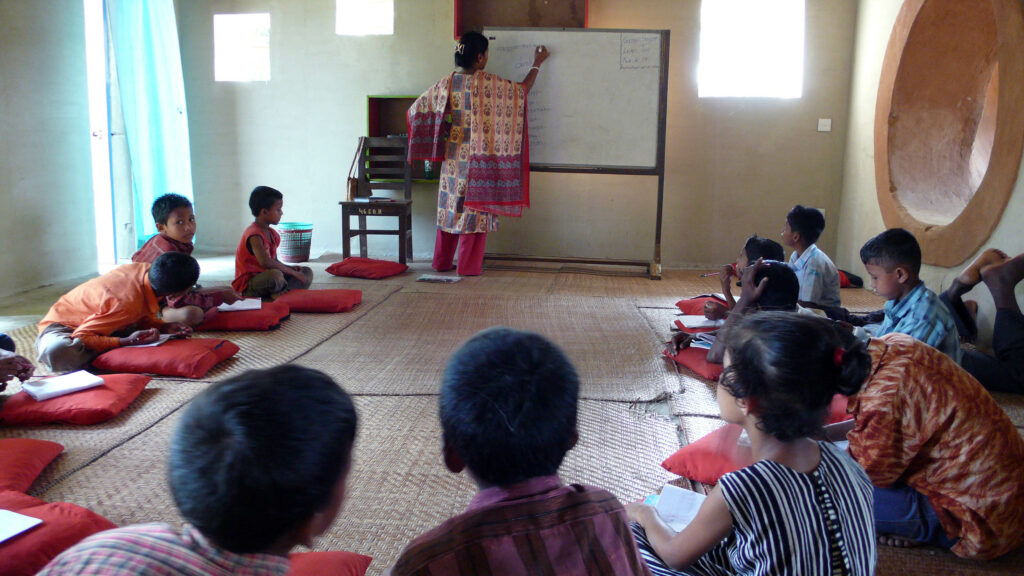 This way of working is embodied in her maxim «Form follows love» which, in contrast to Louis Sullivan's famous «Form follows function», exemplifies how revolutionary her conception of architecture was. On the other hand, with projects such as the RoSana center inn —awarded a New European Bauhaus Award in 2021—, in Germany, or the ecotourism project at Cortijo La Donaira in Ronda, in Spain —both developed in collaboration with Martin Rauch— , has shown that construction with earth, a fundamental element in all its architecture, is perfectly viable in today's Europe.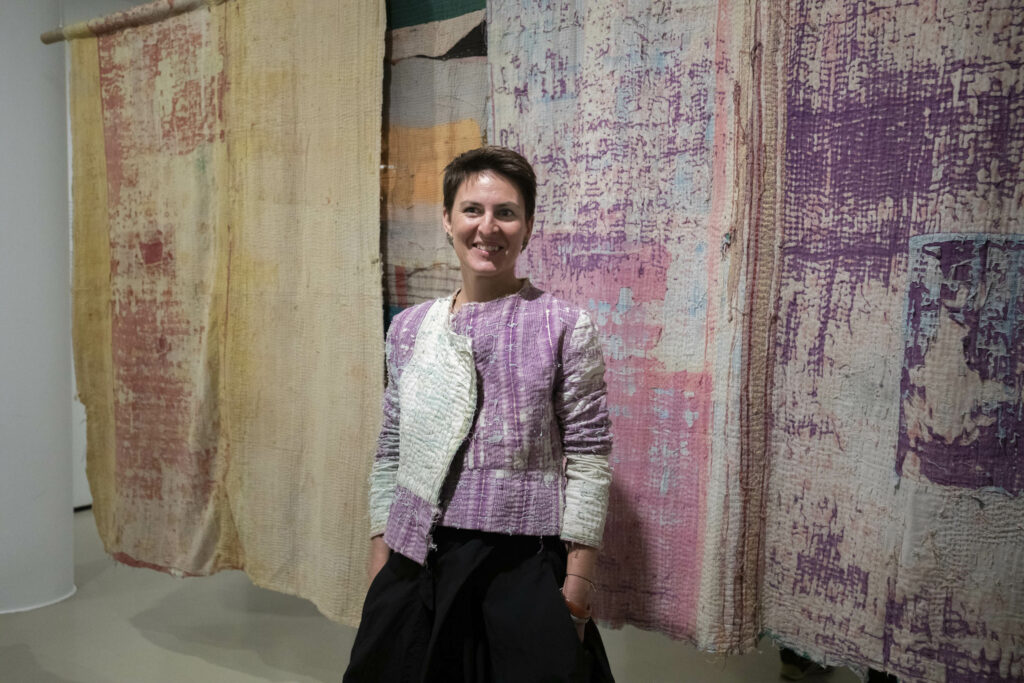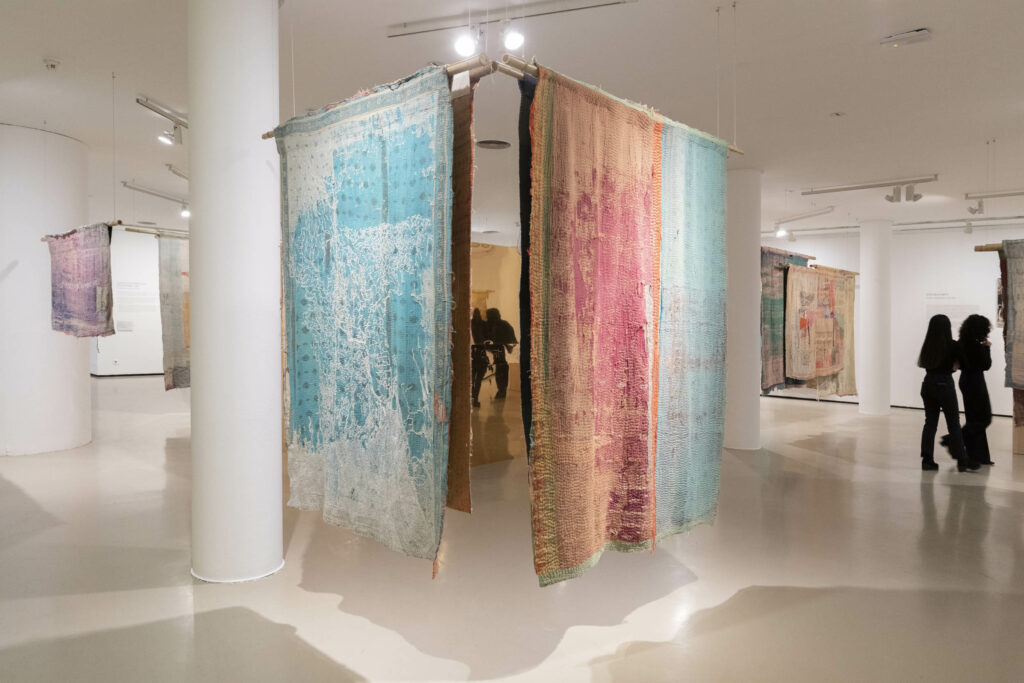 Solidarity shop
The exhibition includes a space where different products woven by women from Rudrapur (Bangladesh) can be purchased thanks to the support offered by «Dipdii Textiles», a collective initiative of Anna Heringer, Veronika Lena Lang and DIPSHIKHA -society for education, training and Non-formal research for village development in Bangladesh. The full profits from the sale of these products will be allocated to «Dipdii Textiles» for the continuation of its activity.