Four installations created through an unconventional dialogue between artists, architects, designers, philosophers and botanists to tell the story of a place and its nature. Andrea Anastasio with Angela Rui, Bêka&Lemoine with Stefano Mancuso and Studio Formafantasma with Emanuele Coccia.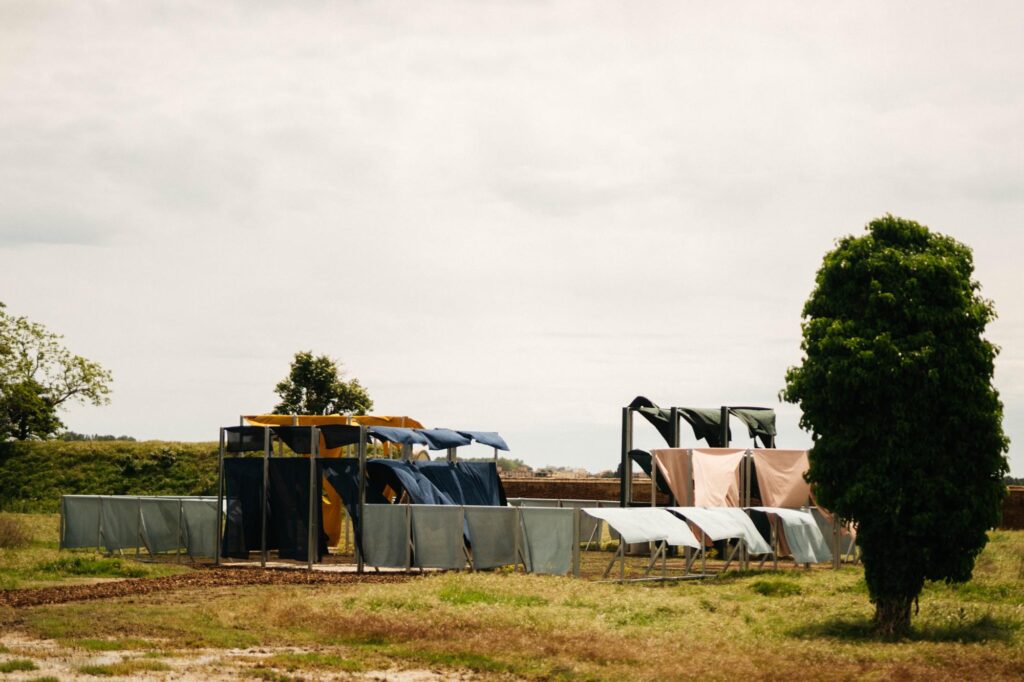 Three unprecedented creative pairs for the creation of three large naturalistic, immersive, and participatory installations. A new edition of the Alcantara MAXXI Project. In Venice, on the Island of Certosa.
---
Practical info

« BioGrounds. For a new environmental awareness »
May 21 – 15 October 15, 2023
Isola della Certosa
Venice
Italy
---
All of this is BioGrounds. For a new environmental consciousness, a project curated by Domitilla Dardi, realized by the MAXXI National Museum of the Arts of the 21st Century in collaboration with Vento di Venezia and with the Teatro Stabile del Veneto – Teatro Nazionale, which brings its « Mythos » laboratory to the Island of Certosa. BioGrounds is made possible with the contribution of Banca d'Italia and with the patronage of the Ministry of Infrastructure and Transport, Ministry of the Environment and Energy Security, Veneto Region, and the City of Venice. Sponsors include Florim, Magaldi Power, and Repower, the latter being the Electric Mobility Partner. Technical sponsors include De Castelli, Antico Trentino, Euganea Vasi, and Florim.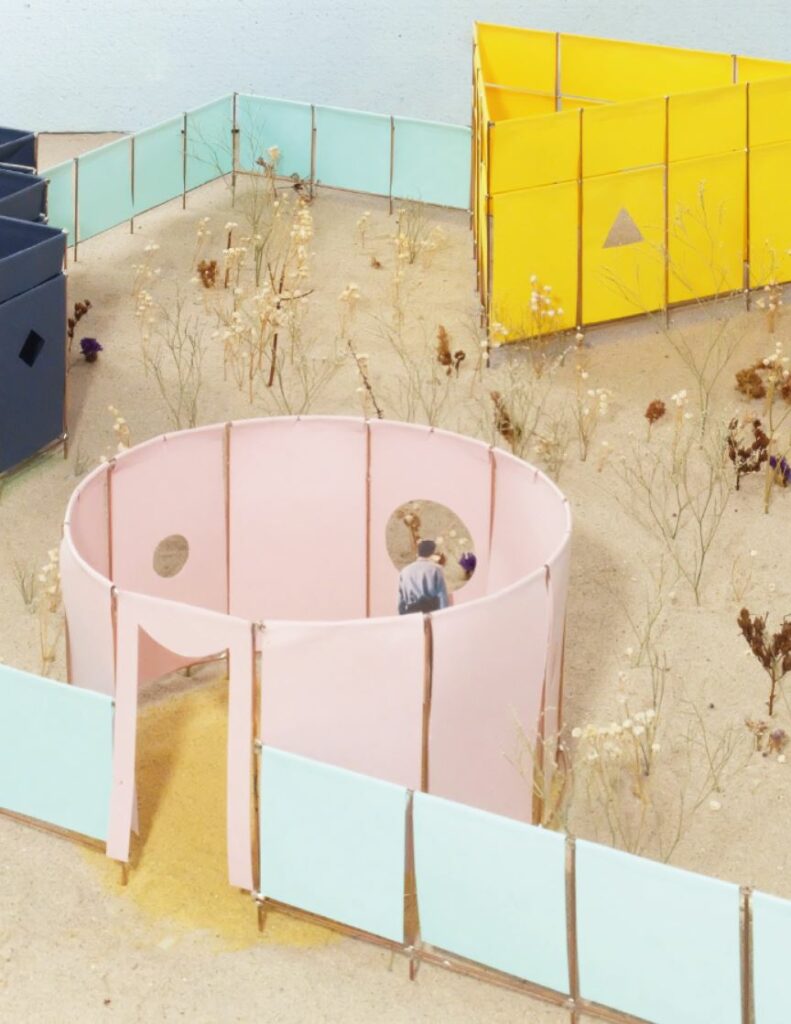 BioGrounds aims to stimulate a new environmental consciousness that we can no longer ignore today. The installations, all of which involve active participation from the public, serve as a means to trigger this reflection. As explained by Domitilla Dardi, senior curator at MAXXI for design: « We imagined entrusting contemporary designers with the task of creating works capable of telling people the story of a place, its nature, reflections on its environmental condition, involving visitors through actions and interventions. »
The Island of Certosa, with its rich biodiversity and diverse spaces (clearings, woods, lagoon shores, historic structures, and recent architecture), is the perfect location for this project, strengthening its role as a participatory and conscious public park.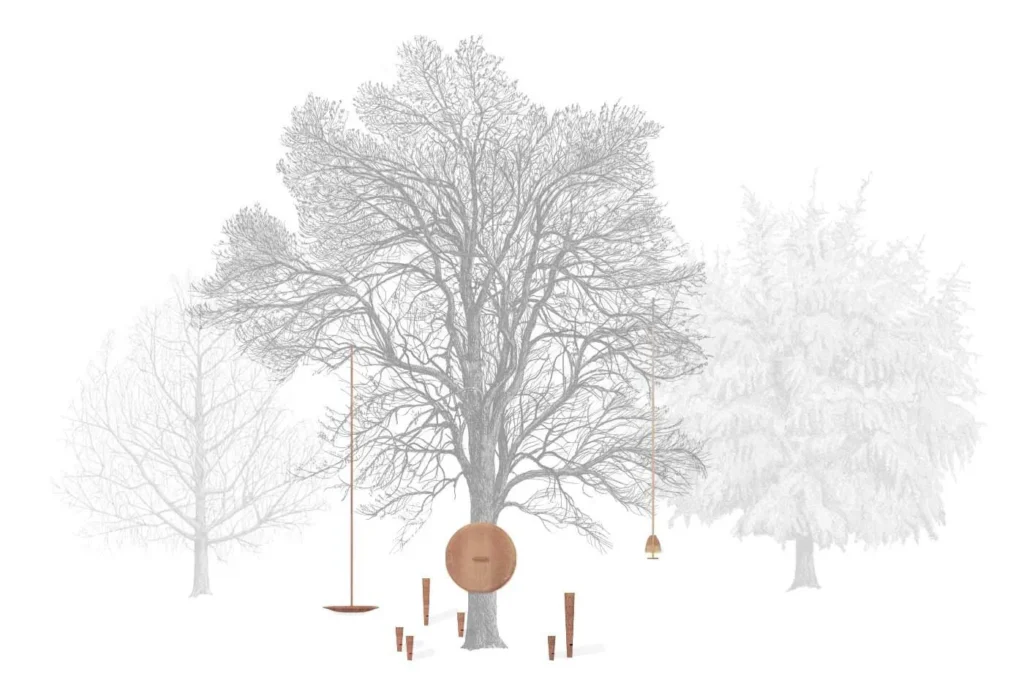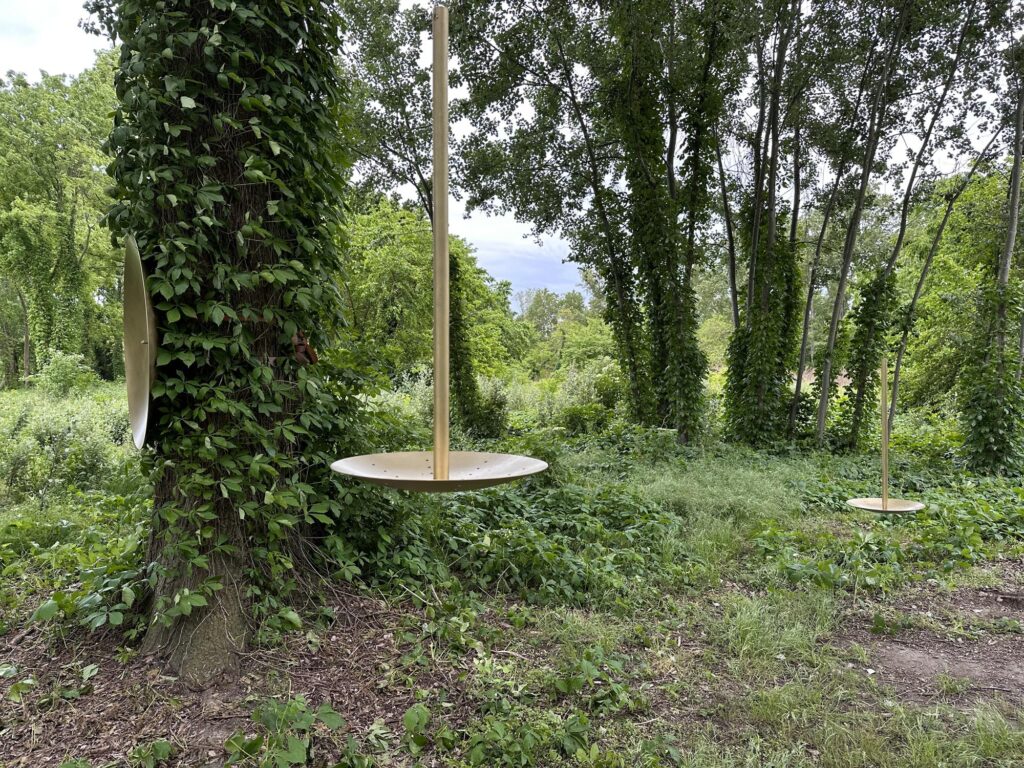 The works created:
From the dialogue between artists, architects, designers, curators, philosophers, botanists, and professionals from various fields of knowledge, three permanent naturalistic installations have emerged, created by three unique duos. In addition, there is the « garden » created for the occasion as part of the Alcantara MAXXI Project's twelfth edition, landing in Venice.
Andrea Anastasio (designer and artist), in dialogue with Angela Rui (design critic and curator), has created « Invasi, » an installation composed of a myriad of terracotta pots of various sizes, laid on the ground or immersed in the soil, partly filled and partly empty. Some of them have inserts in stoneware, specially created in collaboration with Florim, with engraved words that inform us about the health of our planet. Over time, the pots – among the earliest artifacts in human history, an archetype of « making, » and the first home created by humans for a plant – will return to nature, becoming invaded again, colonized by wild plants, or transformed into shelters for animals, reflecting the cyclical nature of the environment. Technical sponsors are Euganea Vasi and Florim.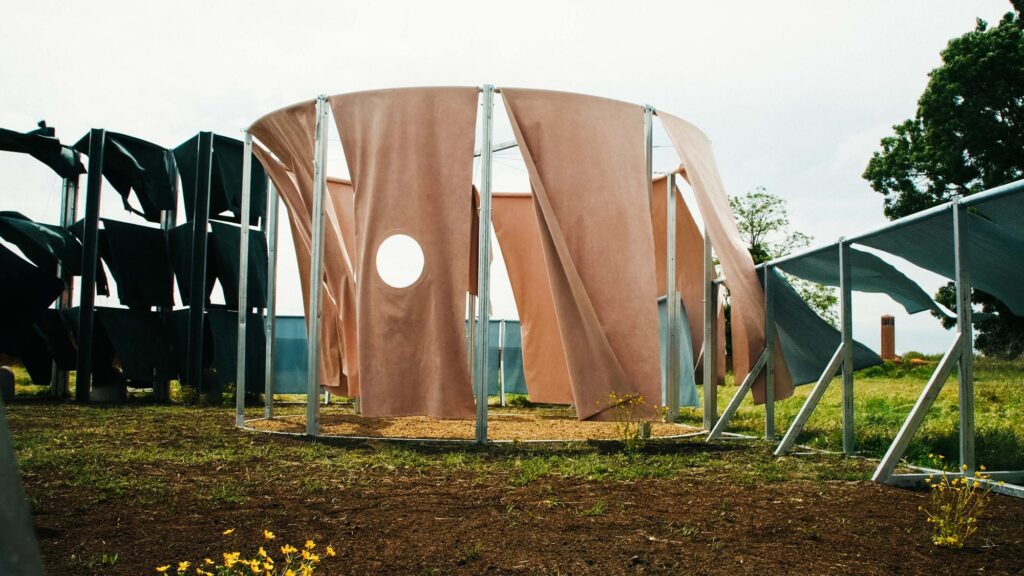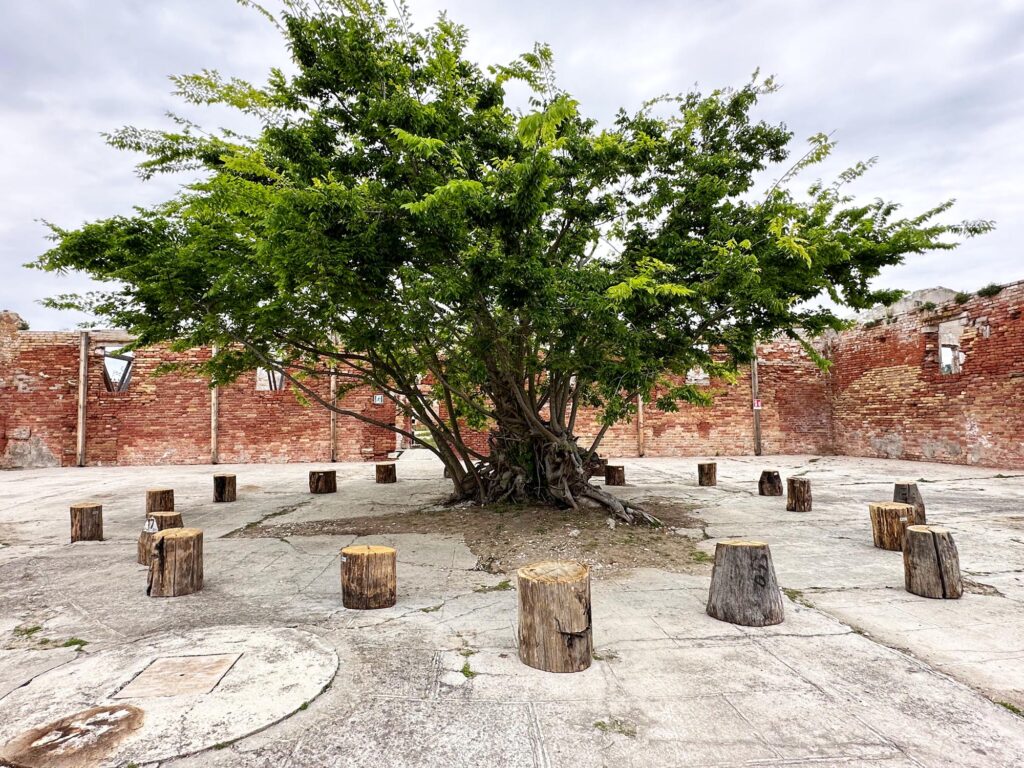 The protagonist of the work « Lo Spaccasassi » by Beka&Lemoine (architects and video artists), in dialogue with Stefano Mancuso (botanist, academic, and essayist, a scholar of plant intelligence), is a tree in the center of the Certosa's cloister, the bagolaro, called « spaccasassi » because it grows among rocks in hostile conditions and has thus become a symbol of strength and resistance. To pay tribute to it, a series of performative activities will be held during the opening and on specific days. These include listening to the live sound of sap flowing in its trunk, a performance with popular songs related to planting and harvesting, and tasting dishes prepared with the island's wild herbs. There will also be a small artist's book with a conversation between Beka&Lemoine and Mancuso and a « spaccasassi » seed. Technical sponsor is Antico Trentino.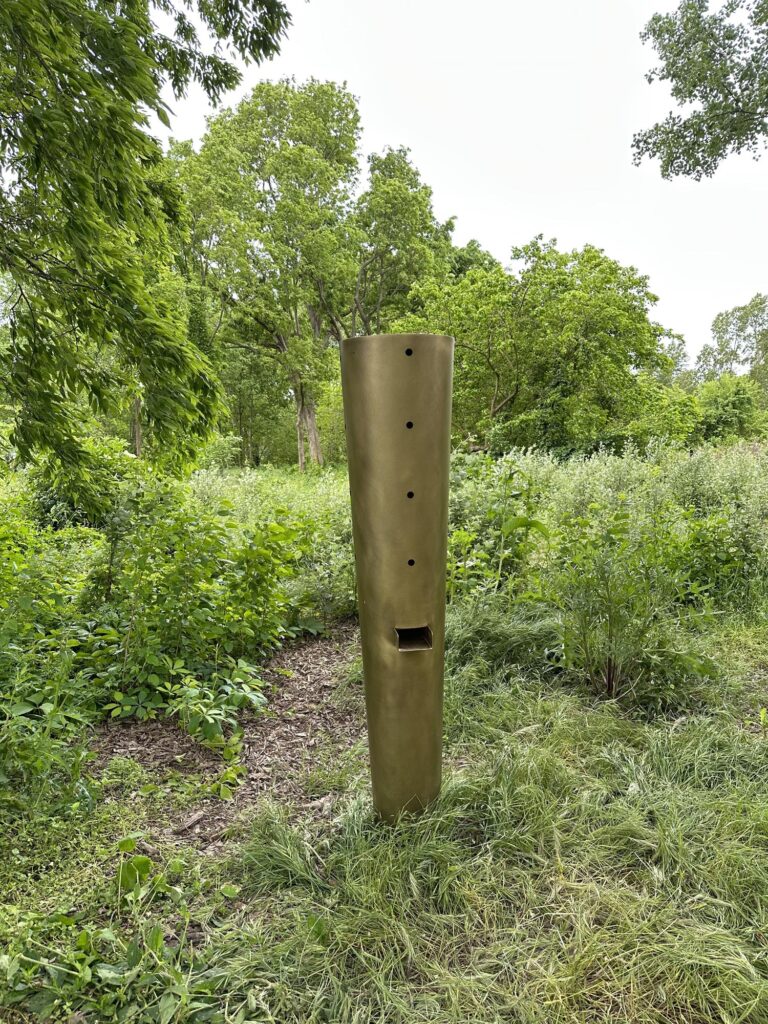 « Populus Alba » is the work of the Studio Formafantasma designers (Andrea Trimarchi and Simone Farresin), in dialogue with philosopher Emanuele Coccia. The authors have been working on the theme of trees as living organisms for some time and, to give shape to this idea, they have created a talking tree. Its voice, a poplar, can be heard and amplified through special metallic devices, sculptures attached to the trunk, hanging from the branches, or emerging from the roots, simply by placing a smartphone nearby. The words of the tree were written by Emanuele Coccia. The work was created in collaboration with De Castelli.
For BioGrounds, the Alcantara MAXXI Project will also move outdoors for the first time, with the « Seed bed » project by Studio Ossidiana, formed by architects Giovanni Bellotti and Alessandra Covini. Studio Ossidiana has been studying the interaction between human and non-human species for years, with a particular focus on birds. Migratory birds, in particular, are essential for biodiversity as they transport plant seeds, and islands like Certosa are crucial stopping points during their migrations. The garden they have imagined using Alcantara material is a protected environment that will grow thanks to seeds thrown by visitors, a resting and feeding place for both humans and birds, remaining on the island for a month.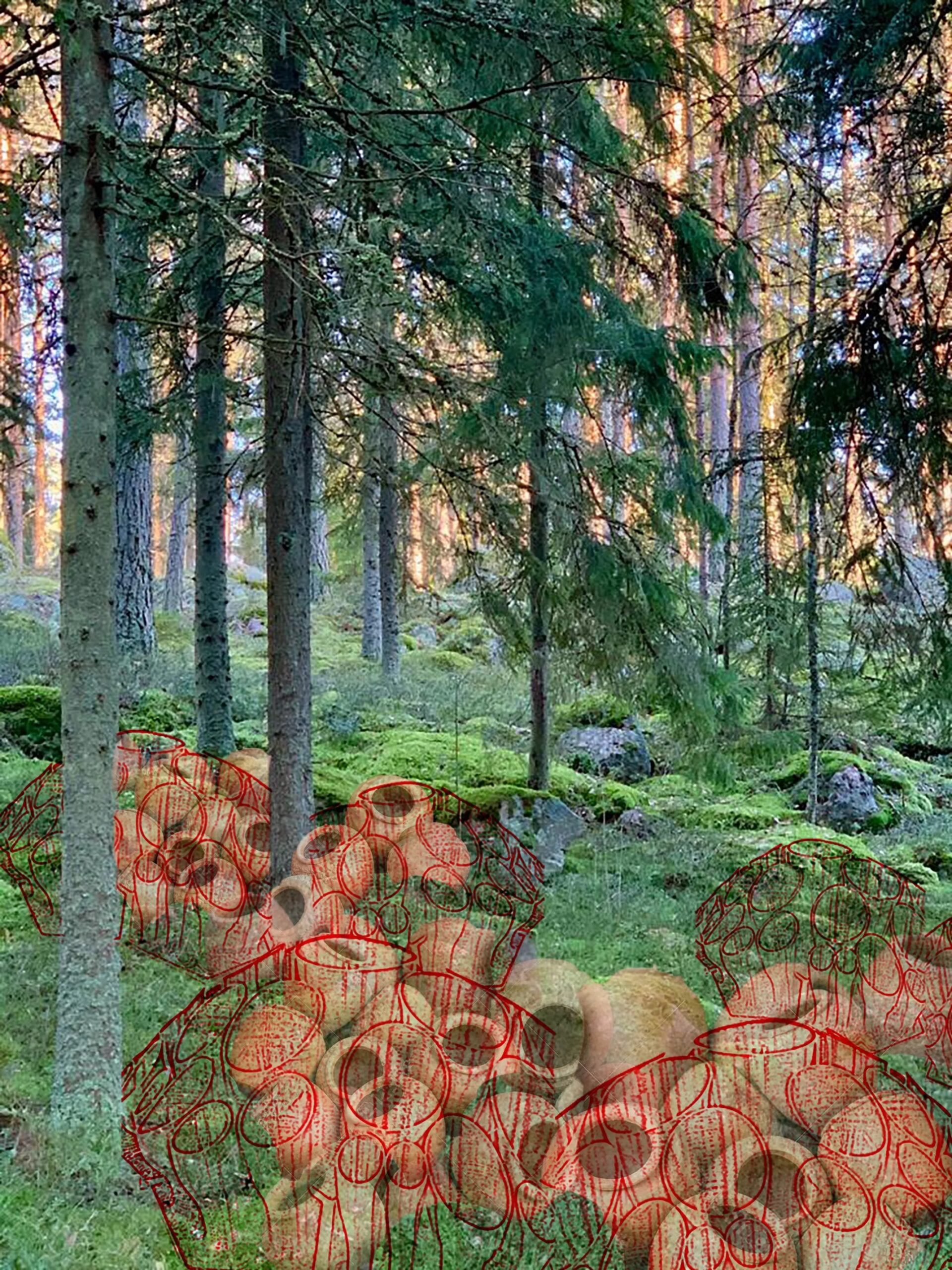 For the BioGrounds inauguration, on Saturday, May 20, and Sunday, May 21, the Teatro Stabile del Veneto – Teatro Nazionale will bring its MIKROS KOSMOS « life and light » laboratory to the Island of Certosa, with performances by young actors from the Tema Cultura Academy, curated by Giovanna Cordova as part of the Mythos Festival.
On Saturday, May 20, the LINA Platform team – a consortium of 27 architectural institutions that includes MAXXI – has organized a guided tour of the installations in the form of « Walkie Talkies » in collaboration with the museum. During the BioGrounds opening, LINA will also launch the open call for 2024, a project dedicated to promoting young architectural talents.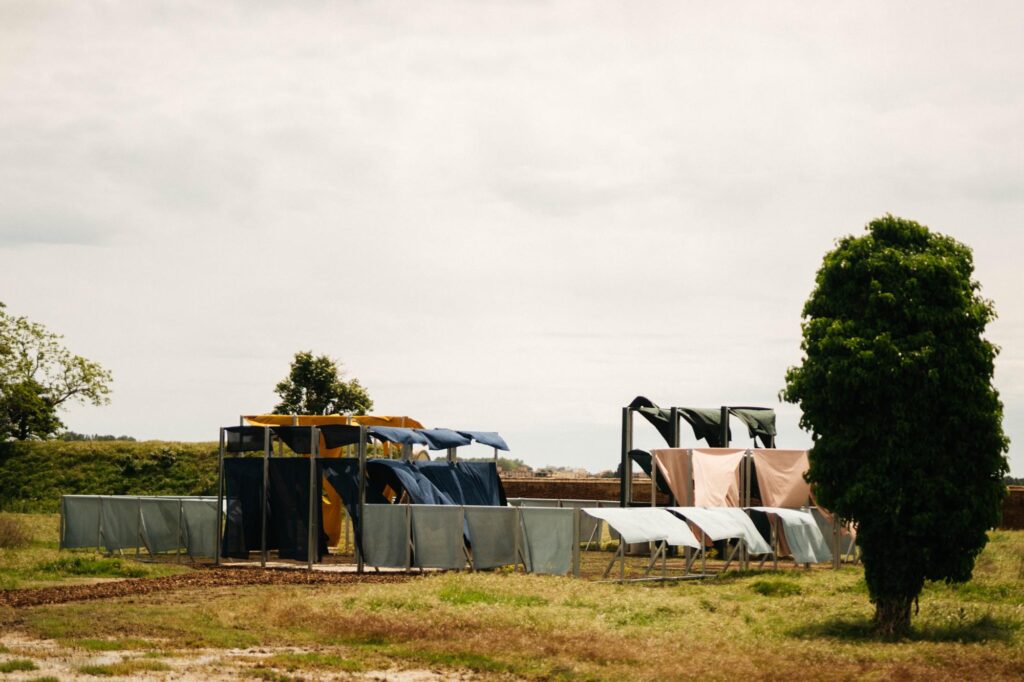 Repower for BioGrounds:
Consistent with the themes and values of BioGrounds, Repower will provide a range of its sustainable mobility solutions, including a pair of pedal-assisted cargo bikes from the LAMBRO family, which received the Compasso d'Oro design award in 2022, and Repowere, the fully electric boat that will provide sustainable and silent access to the island. On the island, Repower will activate a micromobility service inspired by DINAclub, a project aimed at electrifying Italy's cycle paths, which in this « special stop » will allow the public to explore the island using e-bikes provided by Cambiobike. Several DINA smart racks for pedal-assisted bicycles will also be installed on the island, providin