Submit your work for free to participate in this year's edition and win up to 30,000€ in prizes. The BigMat International Architecture Award showcases the best of European architecture, promoting architectural excellence, encouraging dialogue between all the different players involved in the architecture sector and championing high-quality construction.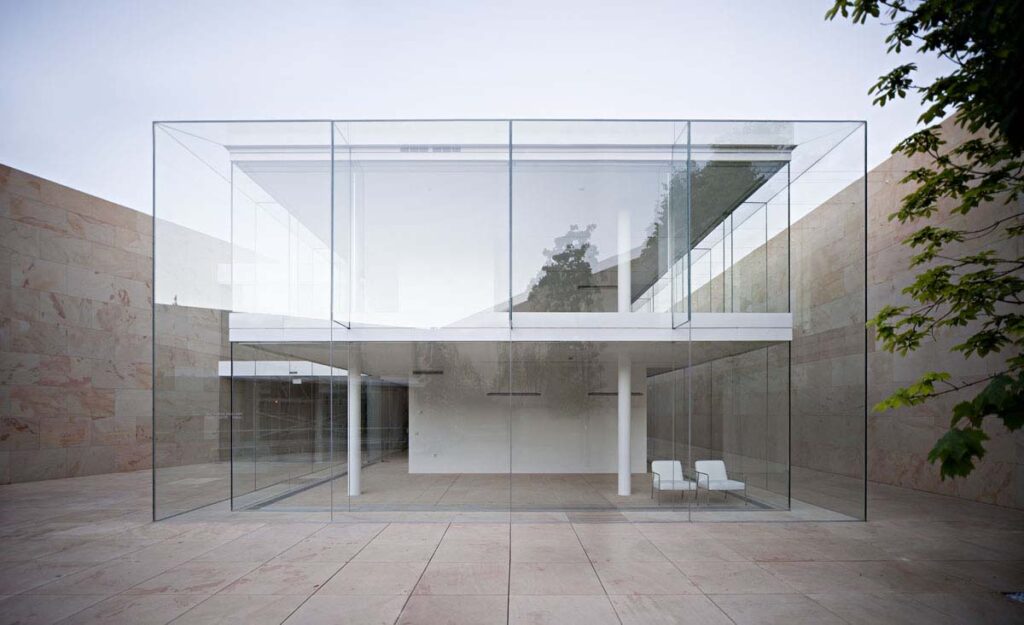 The BigMat International Architecture Award 2021 edition's registration period will be open until April 30. Architects based in any of the BigMat countries (Belgium, France, Italy, Spain, Portugal, Czech Republic and Slovakia) may present their built works in order to participate in one of the most important architecture awards in Europe today, with over 70,000€ in prizes handed out to seven Finalists, six National Prizes and a 30,000€ worth Grand Prize.
In light of the current international situation, this year's edition wishes to specially praise the more modest works of architects and designers who have contributed to improve people's lives on a smaller scale. To this end, the Award's organization has decided to add a new special category to the usual ranks of prizes by considering that at least one of two projects selected in each of the participating countries should be an architectural intervention of under 1000 sq.metres, regardless of its program.
From January 18th to April 29th, 2021 participants will be able to submit their works eligible for any of the 15 prizes of the BigMat International Architecture Award. The Special Mention for Small-scale Architecture award has been created in order to guarantee that the best finalist project in this category receives a prize should the Grand Prize fall outside the projects in this category.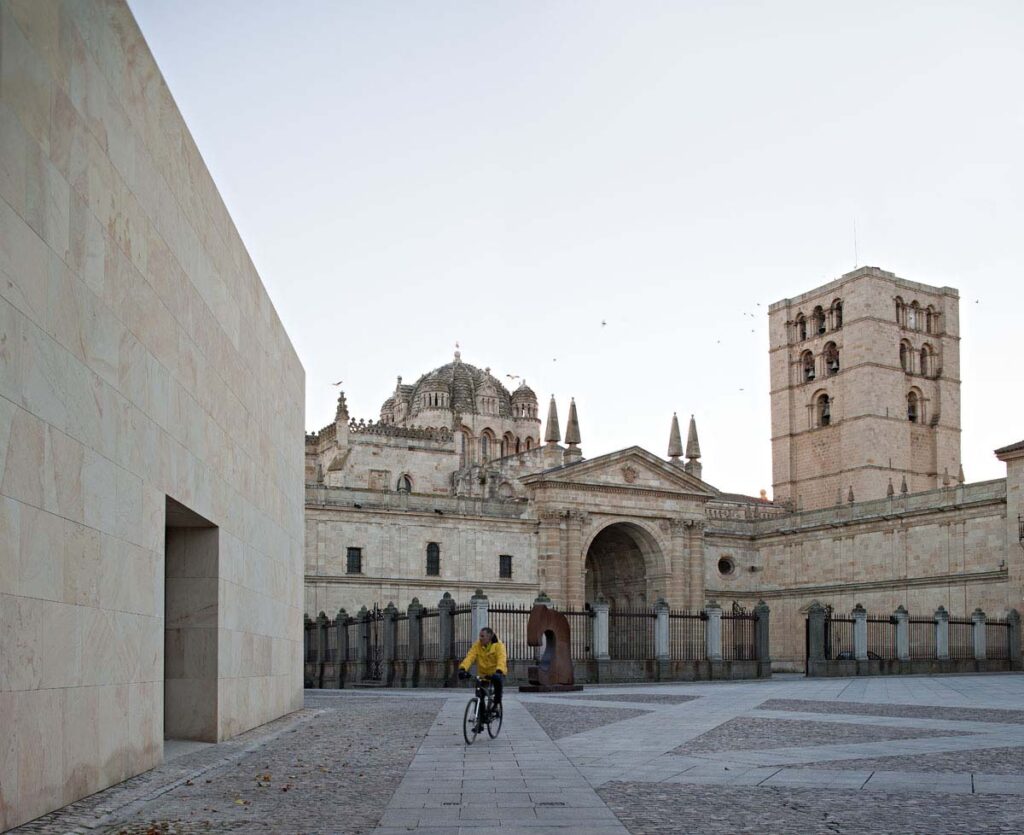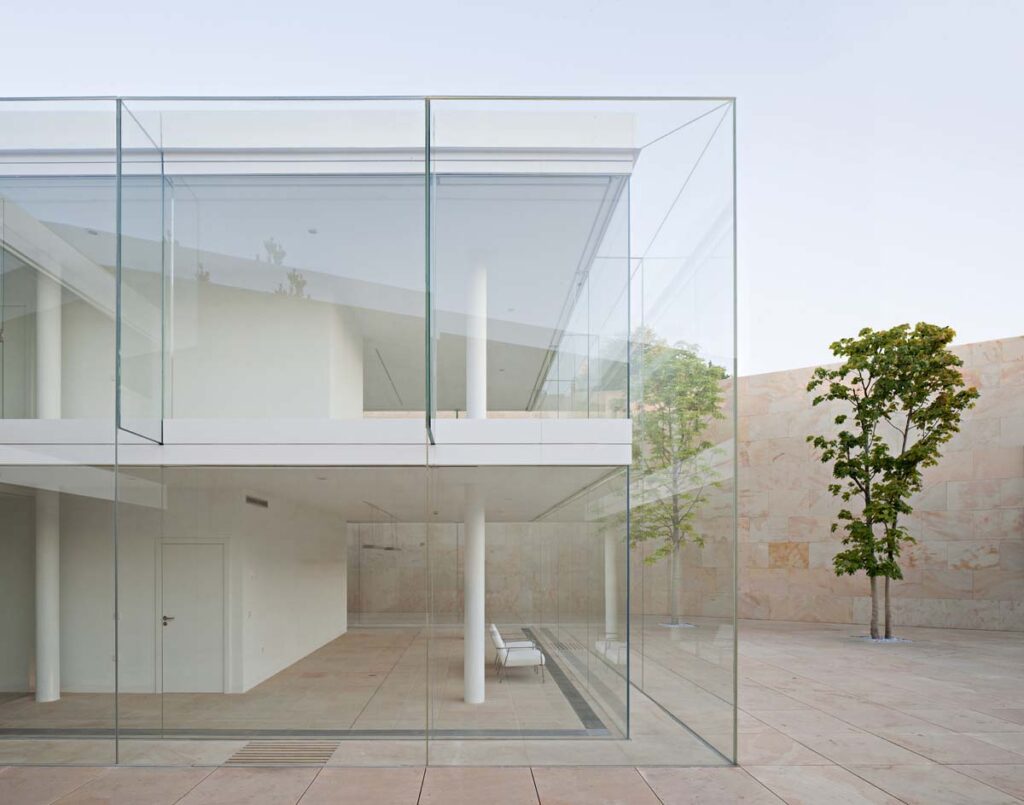 THE BIGMAT INTERNATIONAL ARCHITECTURE AWARD
The BigMat Group was founded in 1981 with the aim of facilitating the distribution of construction materials through partnerships with business owners. The International Architecture Award originated in Spain in 2005 before expanding internationally after three editions, attracting large numbers of participants.
Since its first international edition in 2013, the BigMat Award has rewarded the best contemporary architectural projects carried out in the seven countries where BigMat operates. Previous editions' Grand Prize has been awarded to Belgian architect Xaveer de Geyter (2013), Spanish architect Alberto Campo Baeza (2015), the French office Lacaton&Vassal (2017) and Portuguese architect Souto de Moura (2019).
After over 20,000 applications over the last 8 years, BigMat is proud to celebrate its company's 40th Anniversary with another edition of the Prize, dedicated to smaller-scale architecture which has become ever more relevant in our uncertain times.
ADMISSION AND PRIZES
Works built between 1 January 2017 and 1 January 2021 in any of the participating countries (Belgium, the Czech Republic, France, Italy, Portugal, Slovakia and Spain) will be accepted. The architects must be professionally based in the same country in which their project is located. Please refer to our official bases for complete information on this year's edition timeline and regulations.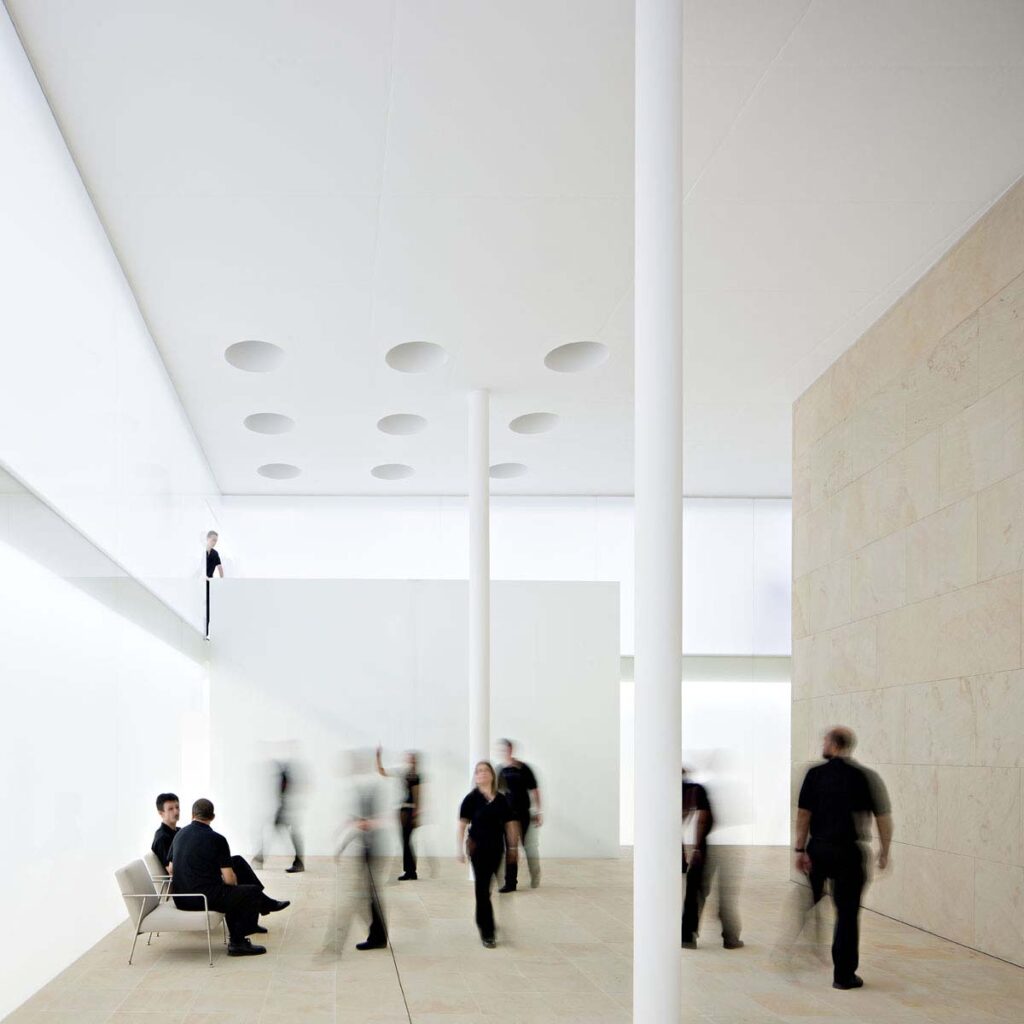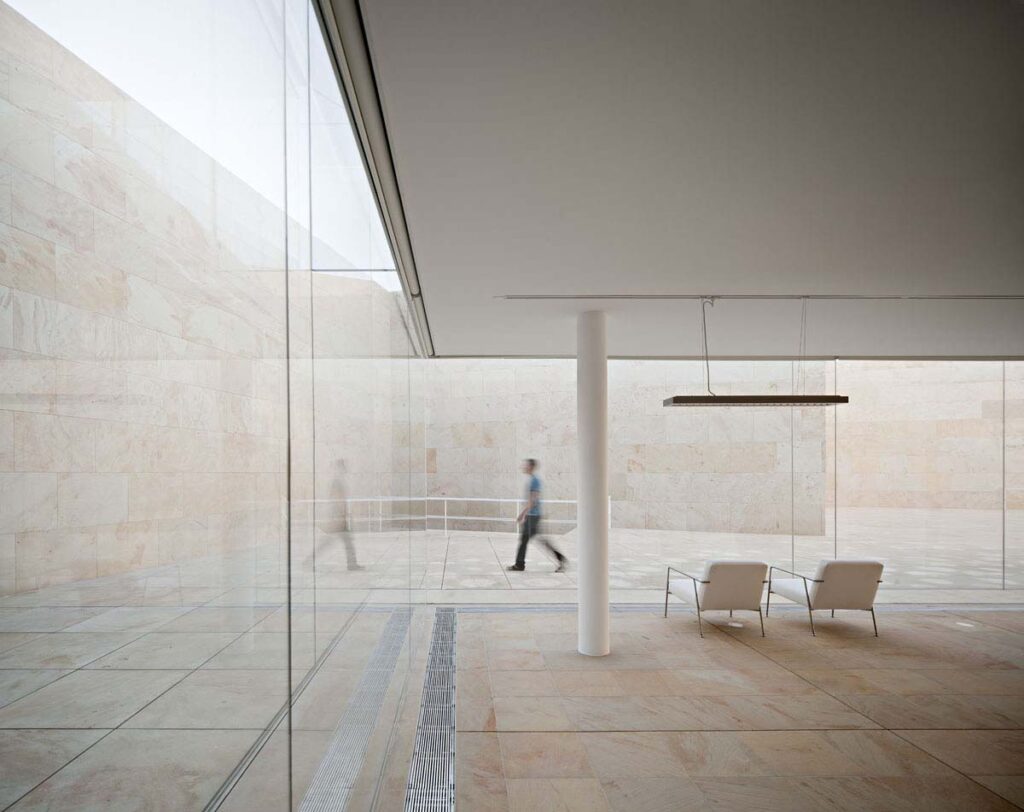 The jury will select a total of 14 finalists: two finalists from each of the seven participating countries. The seven winners of the National Prizes will compete with one another for the BMIAA'21 International Architecture Award Grand Prize. In the event that the Grand Prize is not awarded to a small-scale project, the jury will award a Special Mention to a project in this category.
The prizes for the seven Finalists amount to €1,500 each, while the 6 BMIAA National Prizes are valued in €5,000 each (€1,500 as a finalist + €3,500 for the National Prize).The BMIAA'21 International Grand Prize rewards the best of the seven National Prize finalists with €30,000 (€5,000 for the National Prize + €25,000 for the Grand Prize). A Special Mention Award for Small-scale Projects (€1,500) will be arranged in case none of the applicants in this category were chosen as Grand Prize.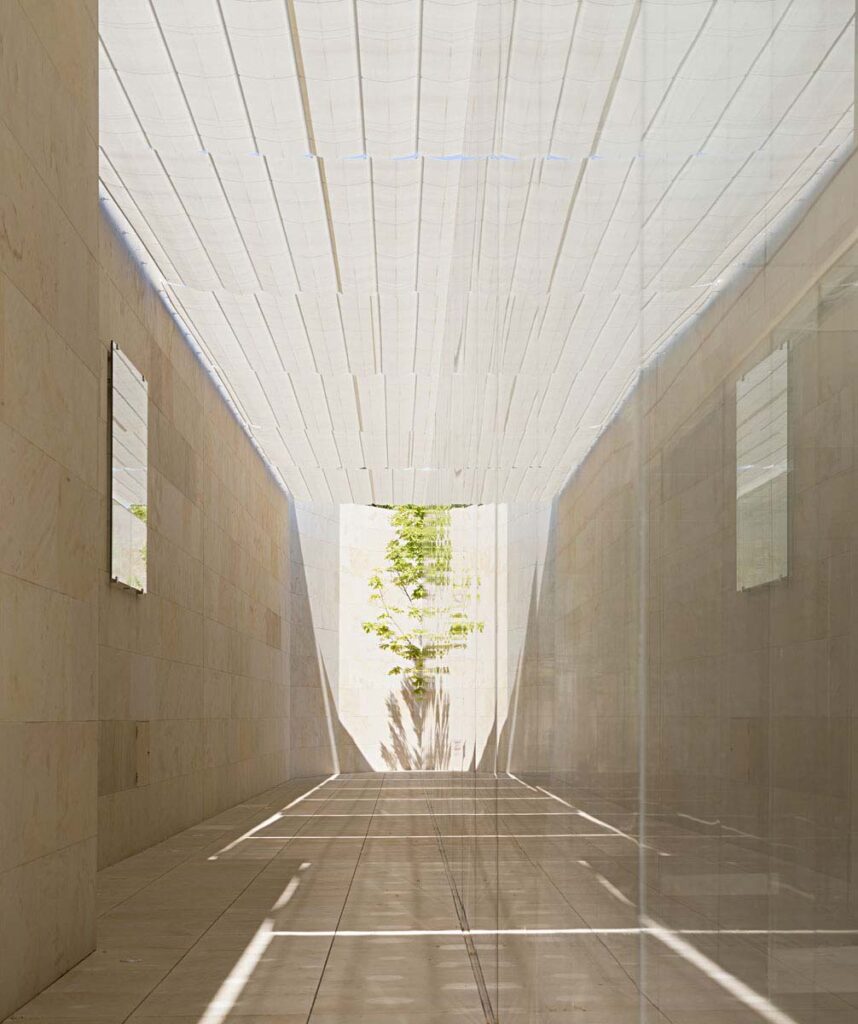 The awards ceremony will be held at the BigMat International Annual Conference at a time and place yet to be confirmed later in 2021.
BMIAA 2021 JURY PANEL
This edition's Panel of Judges brings together some of the most talented architects in Europe today. Joining Jesús Aparicio (Award President) and Jesús Donaire (Award Secretary) will be Adrien Verschuere (Belgium), Pavol Paňák (Czech Republic and Slovakia), Alexandre Theriot (France) Nicola Di Battista (Italy), Inês Lobo (Portugal and Spain).

Adrien Verschuere is the co-founder of the architecture firm Made in, Geneva, Switzerland. In 2008, he established BAUKUNST in Brussels and from 2017 in Lausanne. Adrien is diploma tutor at Université Catholique de Louvain, as well as guest critic and lecturer in various institutions such as the FAUP Porto, IRGE Universität Stuttgart, Berlage Institute Rotterdam, USI Accademia di Architettura Mendrisio, ETH Zürich and the EPF Lausanne.
Pavol Paňák is the co-founder of Architekti B.K.P.Š. (Bratislava, 1991) alongside partner Martin Kusý. In his over 25 years of experience Pavol's office has built important works such as the headquarters of the National Bank of Slovakia, the reconstruction of the Slovak National Gallery, the Slovak Embassy in Berlin, as well as various apartment buildings and interiors which have been awarded on several occasions.
Alexandre Theriot founded with Stéphanie Bru the architecture office BRUTHER (Paris, 2007), one of the most relevant architecture practices in the French "new wave". Thanks to its contribution to the radical renewal of French architectural culture, the studio has won numerous awards and has been subject of important monographs and publications (EL Croquis, 2G).
Nicola Di Battista founded his own agency in Rome in 1986, after working as an apprentice for Giorgio Grassi's in Milan. His office has won ten­ders to extend the Archaeological Museum in Vicenza and the Archaeological Museum in Reggio Calabria, among others. Between 1997 and 1999 he was a visiting professor at ETH Zurich and has since been active in teaching at a number of universities in Italy and abroad. As a editor, he was in charge of Domus magazine from 2013 to 2017, and he is the current editor of l'Ar­chitetto magazine.
Inês Lobo combines her professional work as an architect in her own office, Inês Lobo Arquitectos (founded in 2002) with an active participation in the academic sphere – beside her work as a visiting professor in architecture at the Autonomous University of Lisbon and the University of Lisbon, Inês is a prominent speaker in seminars in Portugal and abroad.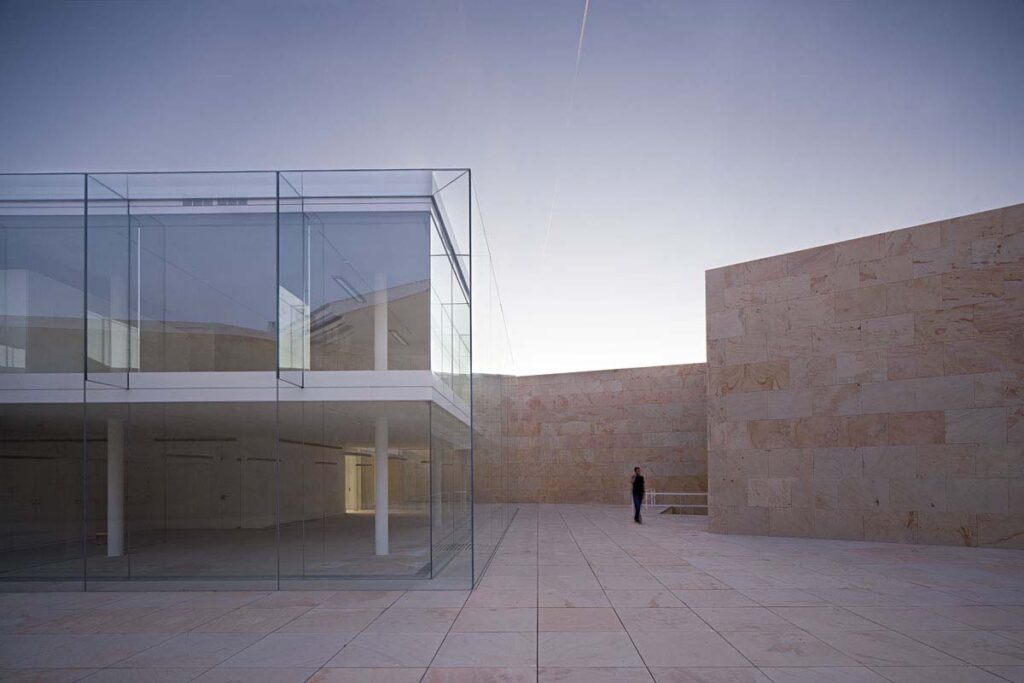 The fourth and latest edition of the BigMat International Architecture Award was won by Portuguese architect Eduardo Souto de Moura. The architecture master received the award in the ceremony held on November 2019 in the French city of Bordeaux, coinciding with BigMat International's Annual Congress. Composing the panel of judges on this occasion were Jury chairman Jesús Aparicio and Award's Secretary Jesús Donaire, who were joined by prestigious architects Stéphane Beel (Belgium), Petr Pelčak (Czech Republic and Slovakia), Philippe Prost (France), Paolo Zermani (Italy) and Fuensanta Nieto (Portugal and Spain). Out of a total of almost six hundred projects presented across the seven European countries taking part, the BigMat International Architecture Award '19 was finally given to the Power Plant for the "FOZ TUA" DAM in Foz do Tua, Portugal by Eduardo Souto de Moura.