The temporary pavilion was conceived in collaboration with Porto-based architect Nuno Brandão Costa, BigMat International Architecture Award 2023 Jury member for Portugal.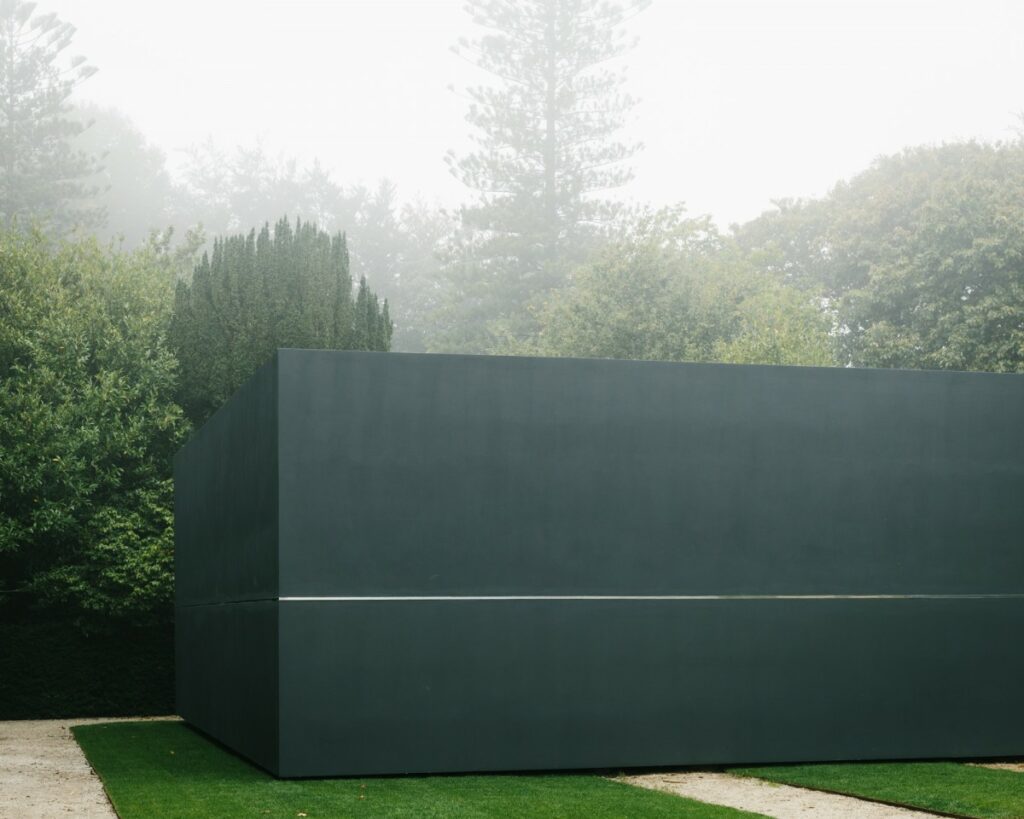 This project for a temporary pavilion at the Serralves Park is part of a continuous practice of inviting artists to conceive and install works in the natural patrimony of the Park.
---
Practical info
"Micro | Macro" Pavilion. Ryoji Ikeda
September 2022 – November 2023
Museu de Arte Contemporânea de Serralves
R. Dom João de Castro 210, 4150-417 Porto
Portugal
---
Ikeda intends to provide an intense cinematic experience, creating an immersive environment that combines architecture, installation, and music, comparable to that of a symphony. The artist refers to this project as the culmination of 18 years of work.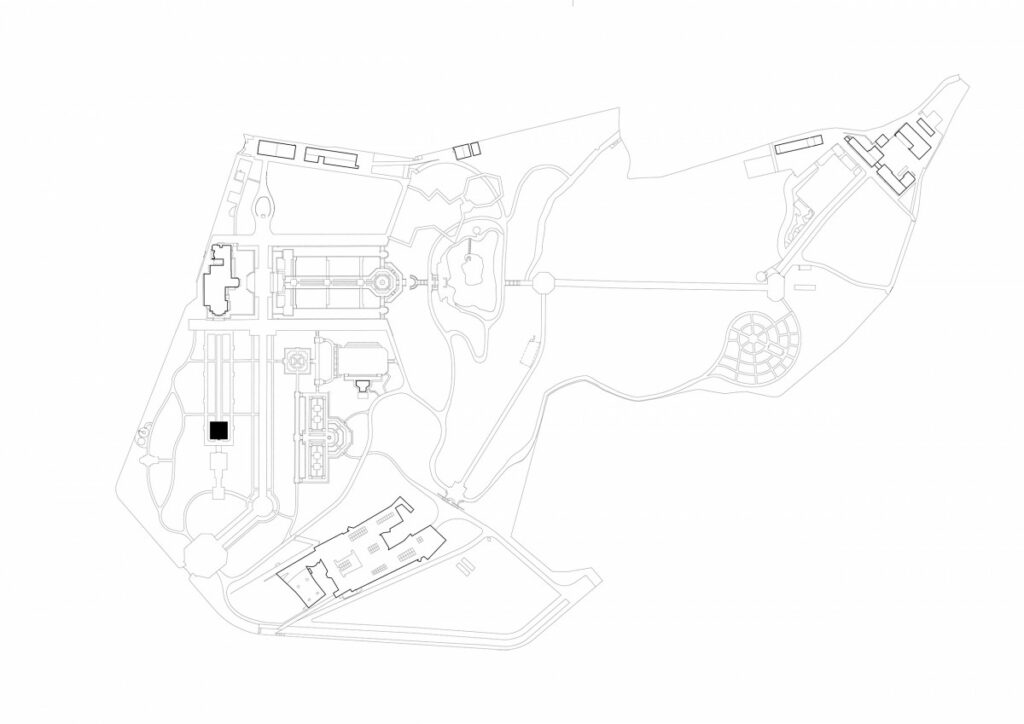 The exterior face of the structure is flawless, like an amorphous sculpture without meaning. A "black monolith" that seeks simplicity in the perfection of form, this object tries to convey the experience of the whole, with a complementary complicity between exterior and interior. Like metaphysics or esotericism, which may or may not have a meaning, its goal is visual purity.
The Serralves pavilion by Ryoji Ikeda is an empty, meaningless, all-black Box. Suspended in the parterre classic wing gardens of the art deco pink Villa, footprinted in its symmetrical axiality and opposite side.
Without touching the ground, the elevated volume, explores the impossible absence of the construction, as the perception of a shadow of a square figure, projected in the void space.
Although its precision in dimension and rigorous geometry, it seeks to express no scale or definition. Square volume form is aimed by its absence of colour and reflection mirror line cutting in half its absolute opaque elevation.
Yet, one can find in the box, an anonymous door. A common human sign to enter the inside room and have the radical, immersive, and intense physical and mental experience, intended by the artist.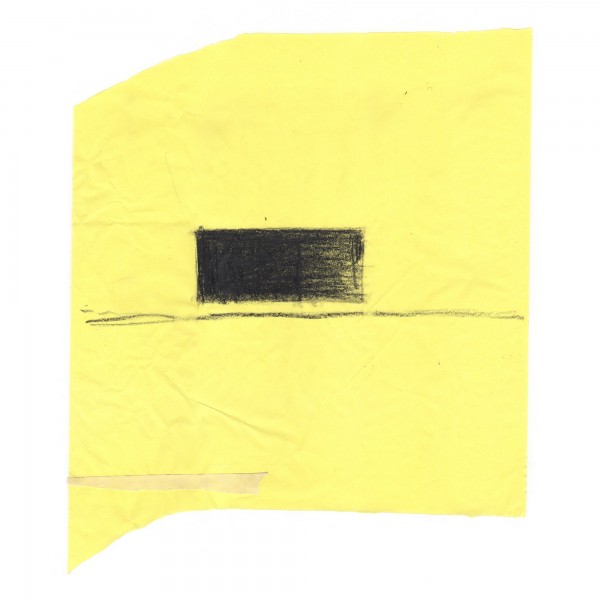 Ikeda lives and works in Paris, France and Kyoto. Japan's leading electronic composer and visual artist Ryoji Ikeda (1966, Gifu, Japan) focuses on the essential characteristics of sound itself and that of visuals as light by means of both mathematical precision and mathematical aesthetics.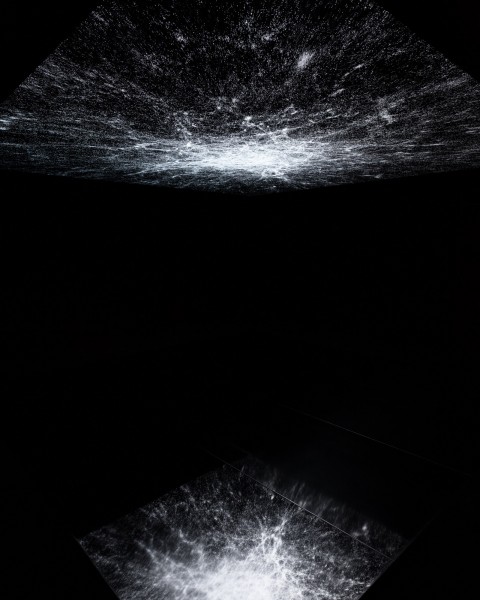 Ikeda has gained a reputation as one of the few international artists working convincingly across both visual and sonic media. He elaborately orchestrates sound, visuals, materials, physical phenomena and mathematical notions into immersive live performances and installations. Alongside of pure musical activity, Ikeda has been working on long-term projects through live performances, installations, books and CD's.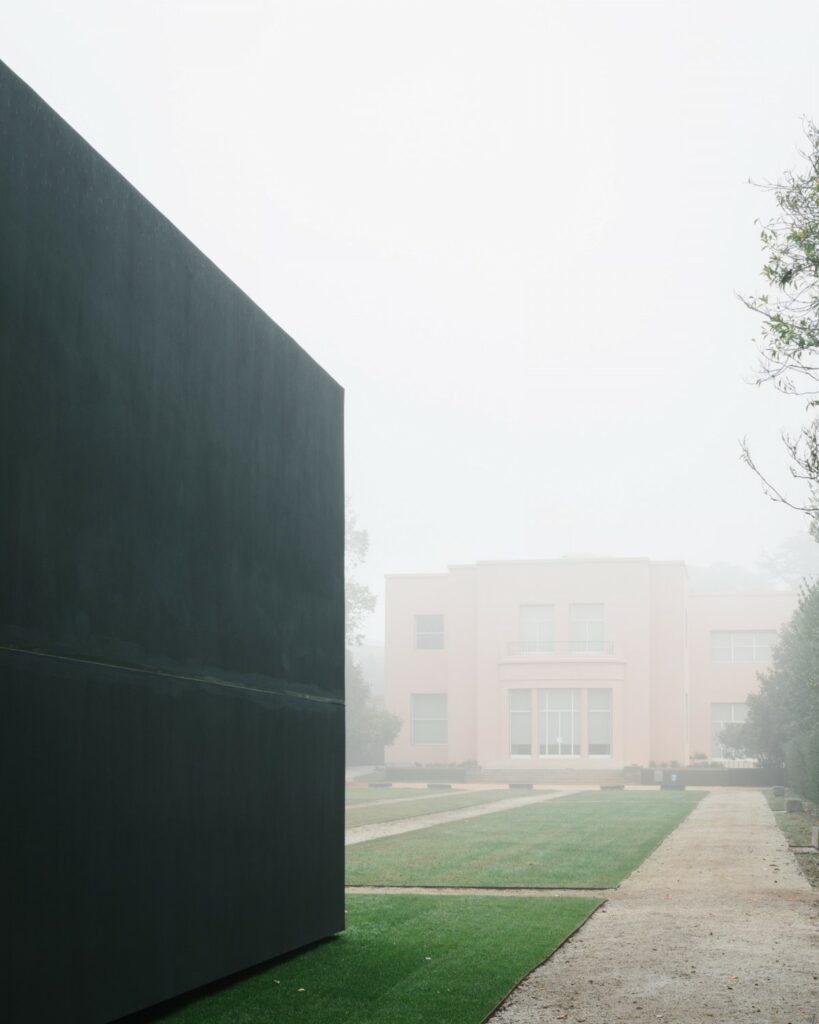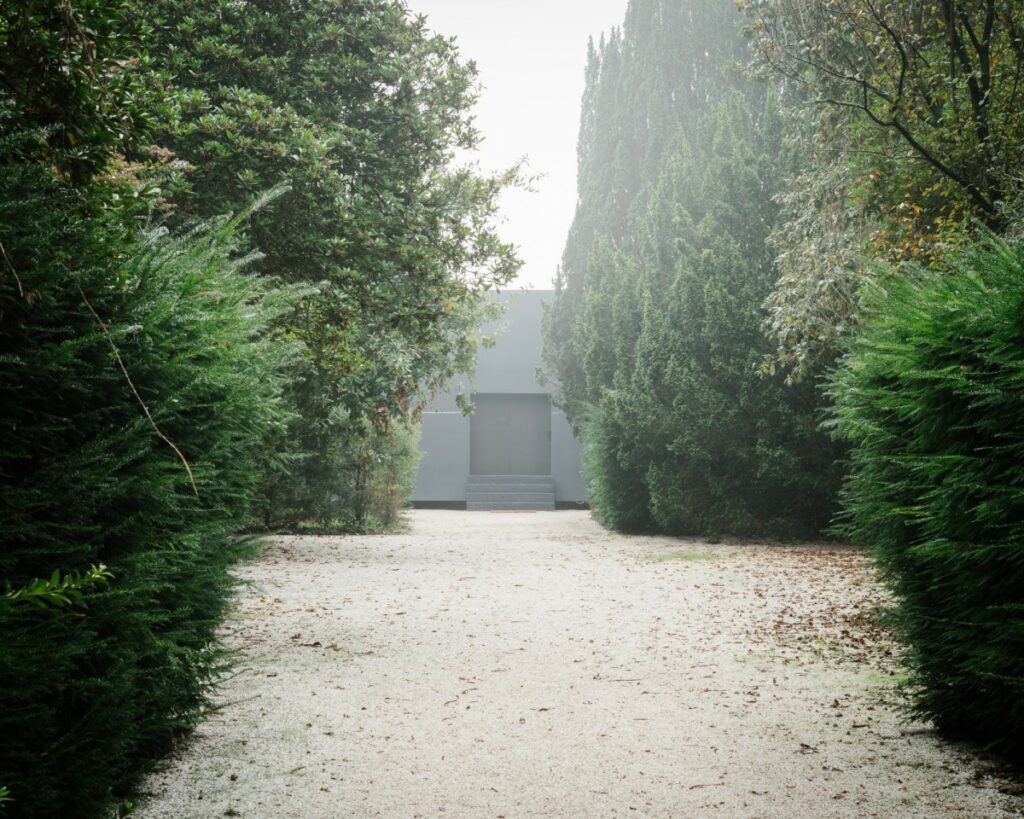 Nuno Brandão Costa graduated from the Faculty of Architecture of the University of Porto (FAUP) in 1994, where he received his doctorate in 2013 and has taught since 1999. He was an assistant to Professor Domingos Tavares and Professor Pedro Ramalho, and he is currently assistant professor of Project 4, curricular unit he has taught since 2001 and coordinator with José Miguel Rodrigues of the option E "Theory and Project Practices" of the FAUP PHD program.