The Royal Academy of Arts presents an exhibition of the critically acclaimed Swiss architectural practice Herzog & de Meuron (H&dM), the first in London for almost twenty years. Founded in Basel in 1978 by Jacques Herzog and Pierre de Meuron, the practice has shaped cities across the world by reimagining the nature of architecture.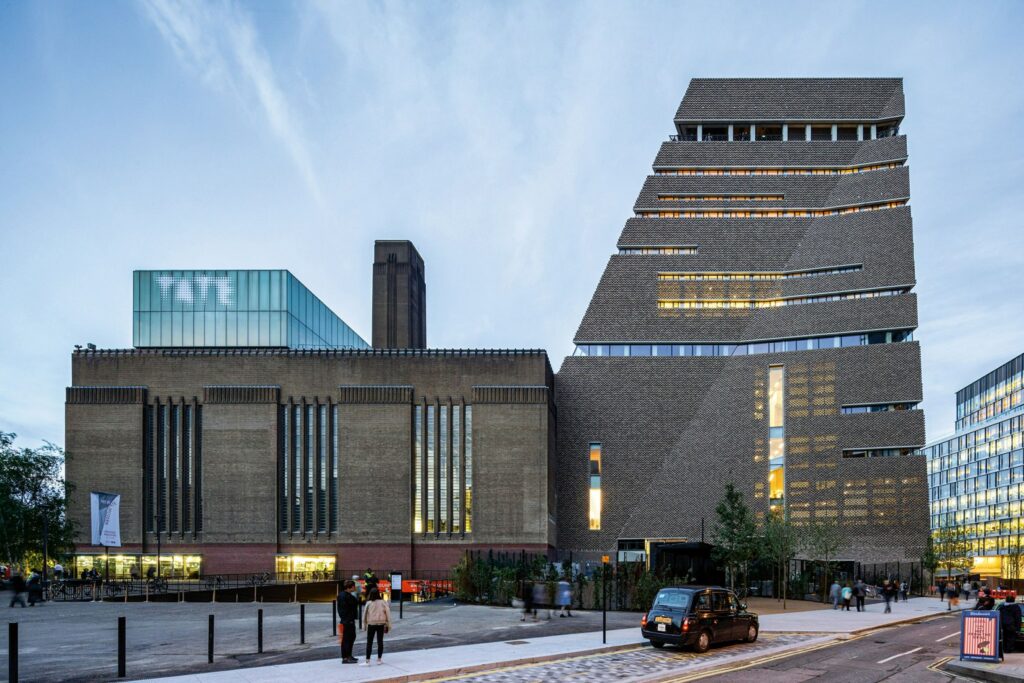 This exhibition, curated in close collaboration with the architects, provides visitors with an insight into the thinking and approaches applied to their projects. With a range of working methods, materials and technologies displayed, it is an opportunity to experience H&dM's architecture and its surrounding contexts.
---
Practical info
"Herzog & de Meuron" exhibition
July 14 – October 15, 2023
Royal Academy of Arts
Burlington House, Piccadilly, London
United Kingdom
---
Notable recent and current projects include museums, hospitals, stadiums, and private and public buildings including Tate Modern, London (2000 and 2016), Laban Dance Centre, London (2003), the National Stadium Beijing (Bird's Nest) (2008), Elbphilharmonie Hamburg (2016), REHAB Basel (2002 and 2020), M+, Hong Kong (2021), the Royal College of Art, London (2022) and Universitäts- Kinderspital Zürich (to be completed in 2024).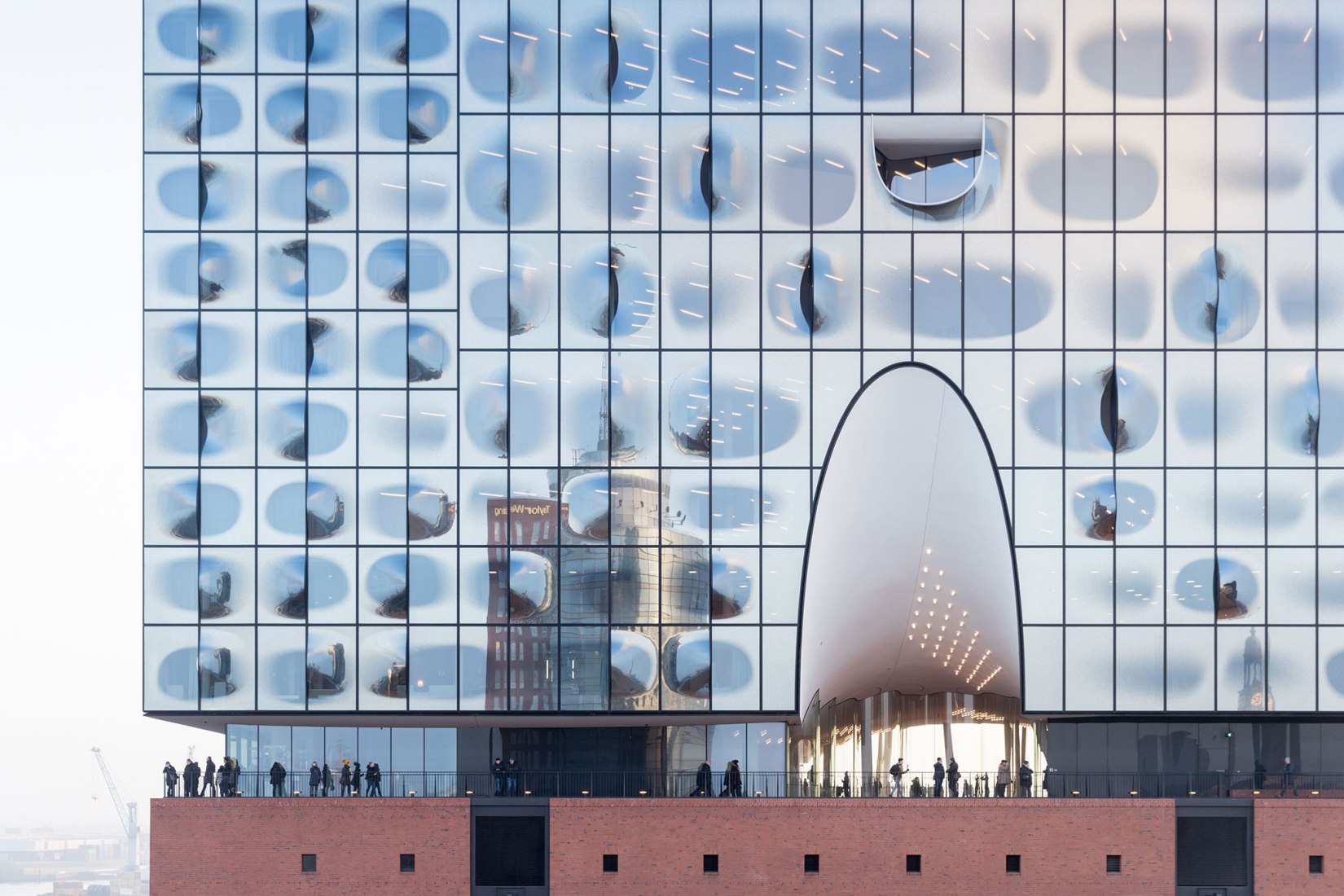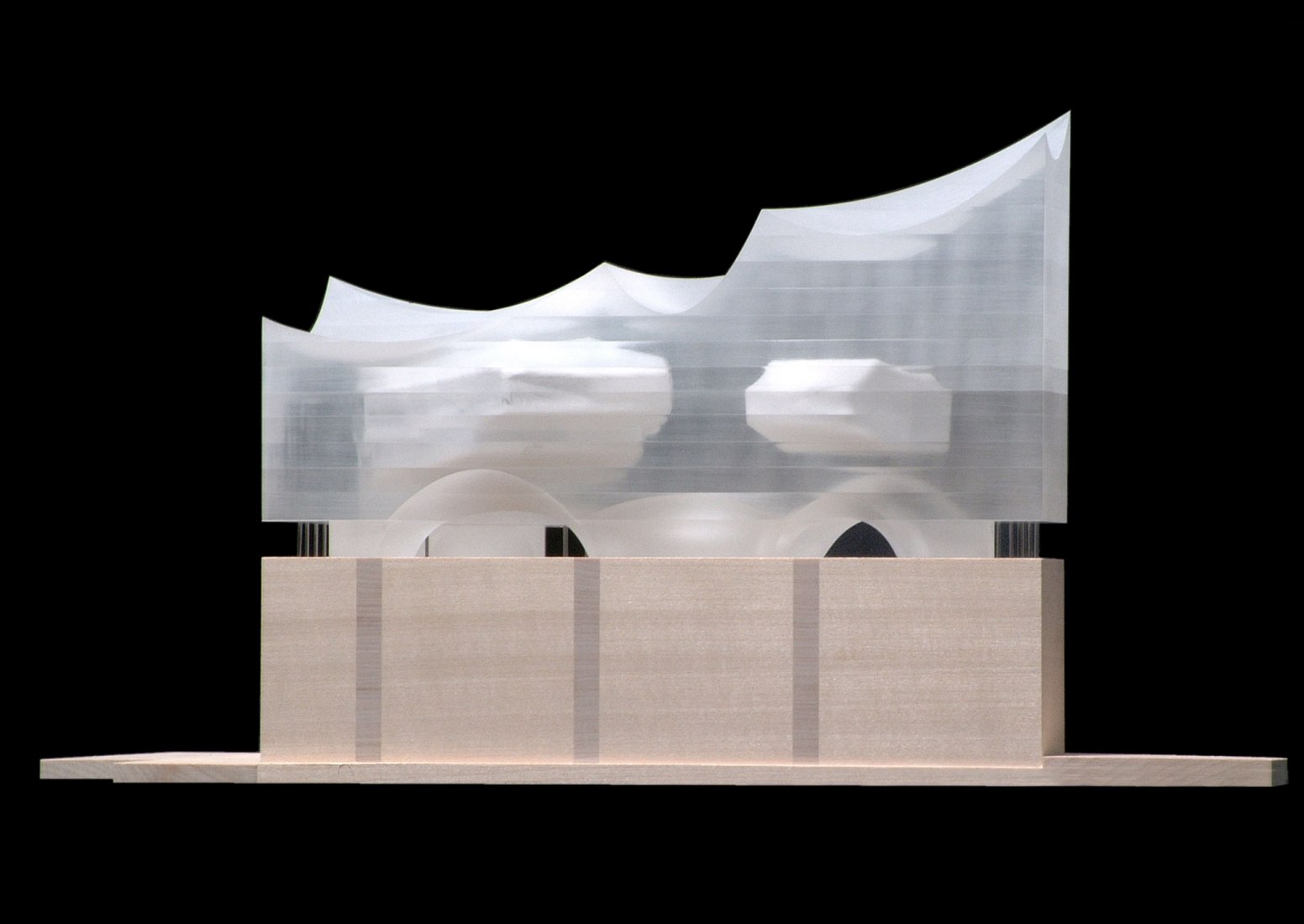 The exhibition is arranged in a sequence of three spaces that together explore the ideas and processes in the making and experience of architecture. The first room brings a part of H&dM's Kabinett, an open storage and research space, from Basel to London. Tall timber shelves show around 400 objects including a range of models, materials, prints, photographs, film clips and AR experiences, representing a diverse, yet specific, range of projects. Alongside these Kabinett vitrines are nine large photographic works illustrating H&dM's interest in the perception of architecture and their long-standing collaborations with artists: six works by artist Thomas Ruff and three works by German photographer Andreas Gursky. Via augmented reality (AR), visitors can delve further into projects which are brought to life in the exhibition through digital 3D models and animation.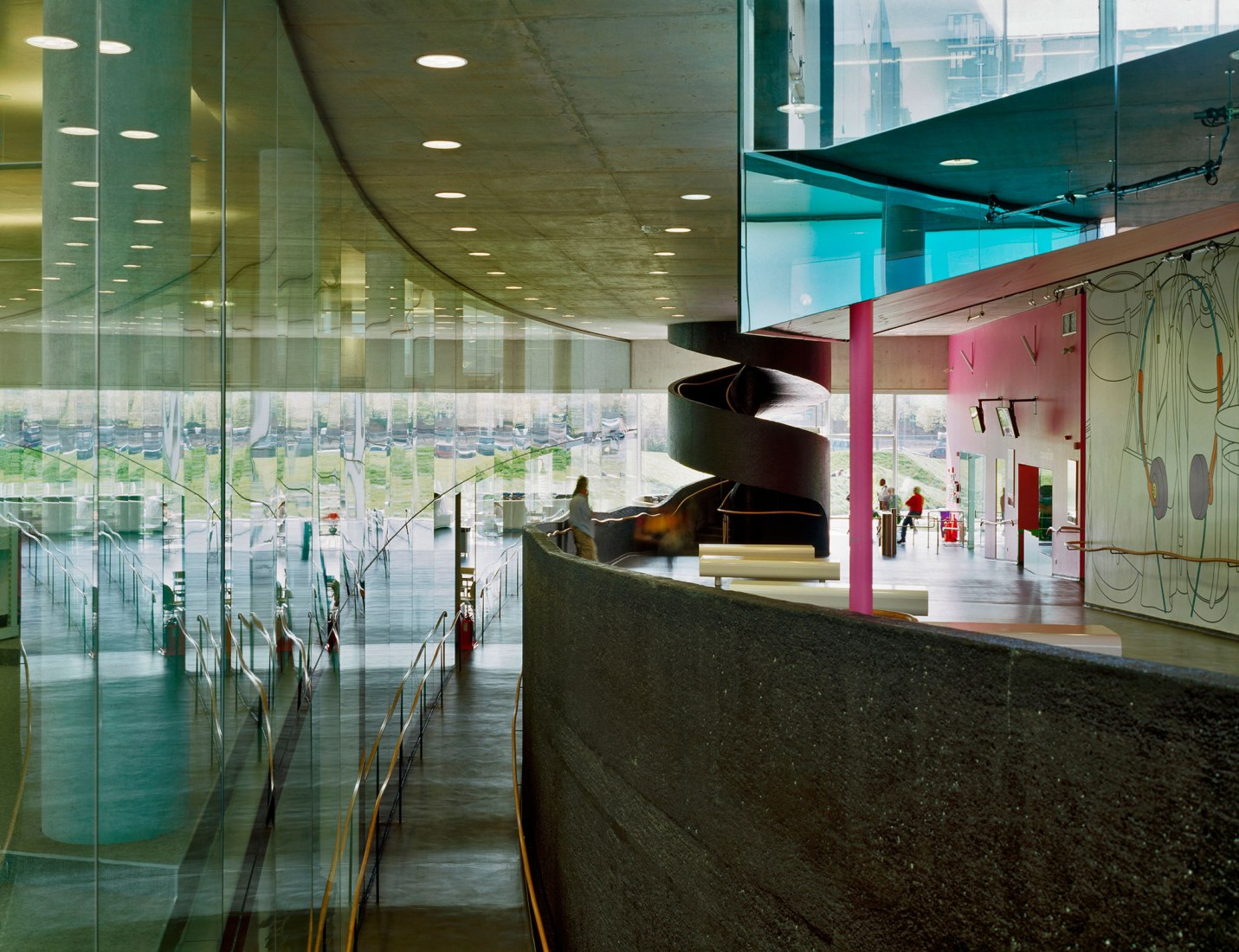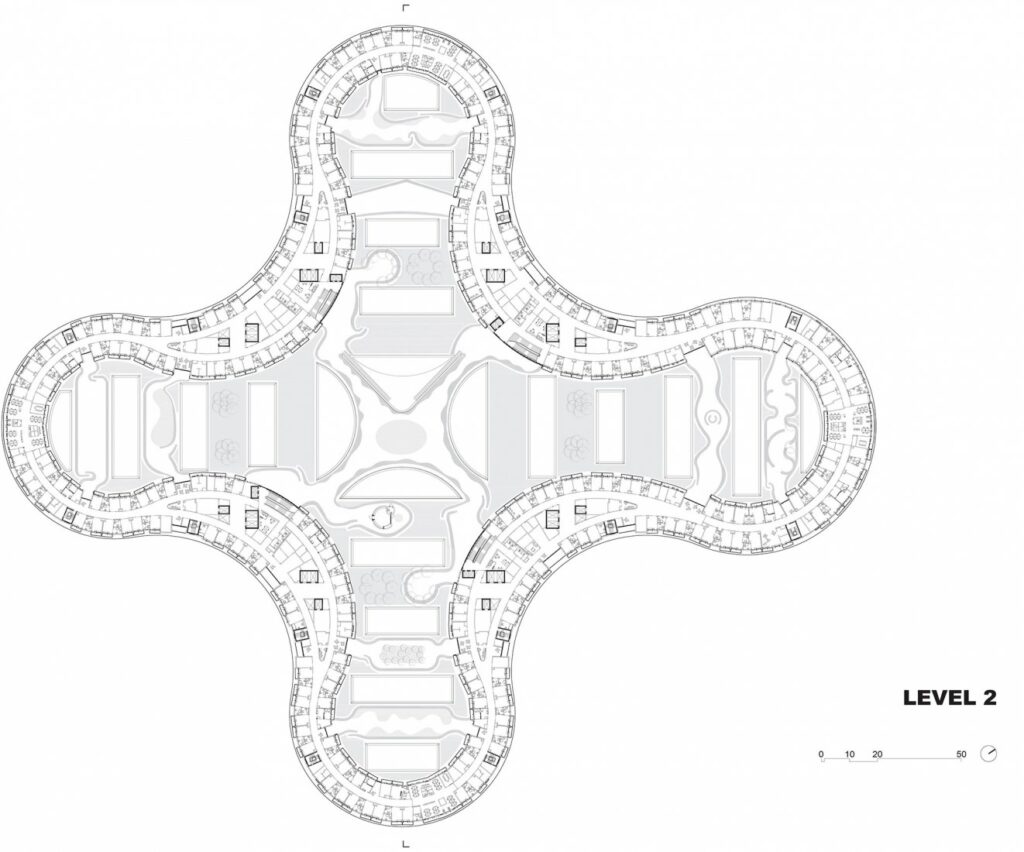 The second room is a film space. A large central screen shows an edit of a new film by renowned filmmakers Bêka & Lemoine, featuring daily life at H&dM's project REHAB Clinic for Neurorehabilitation and Paraplegiology in Basel, Switzerland. On the other side of the screen is a film installation based on observations of people occupying and exploring H&dM projects.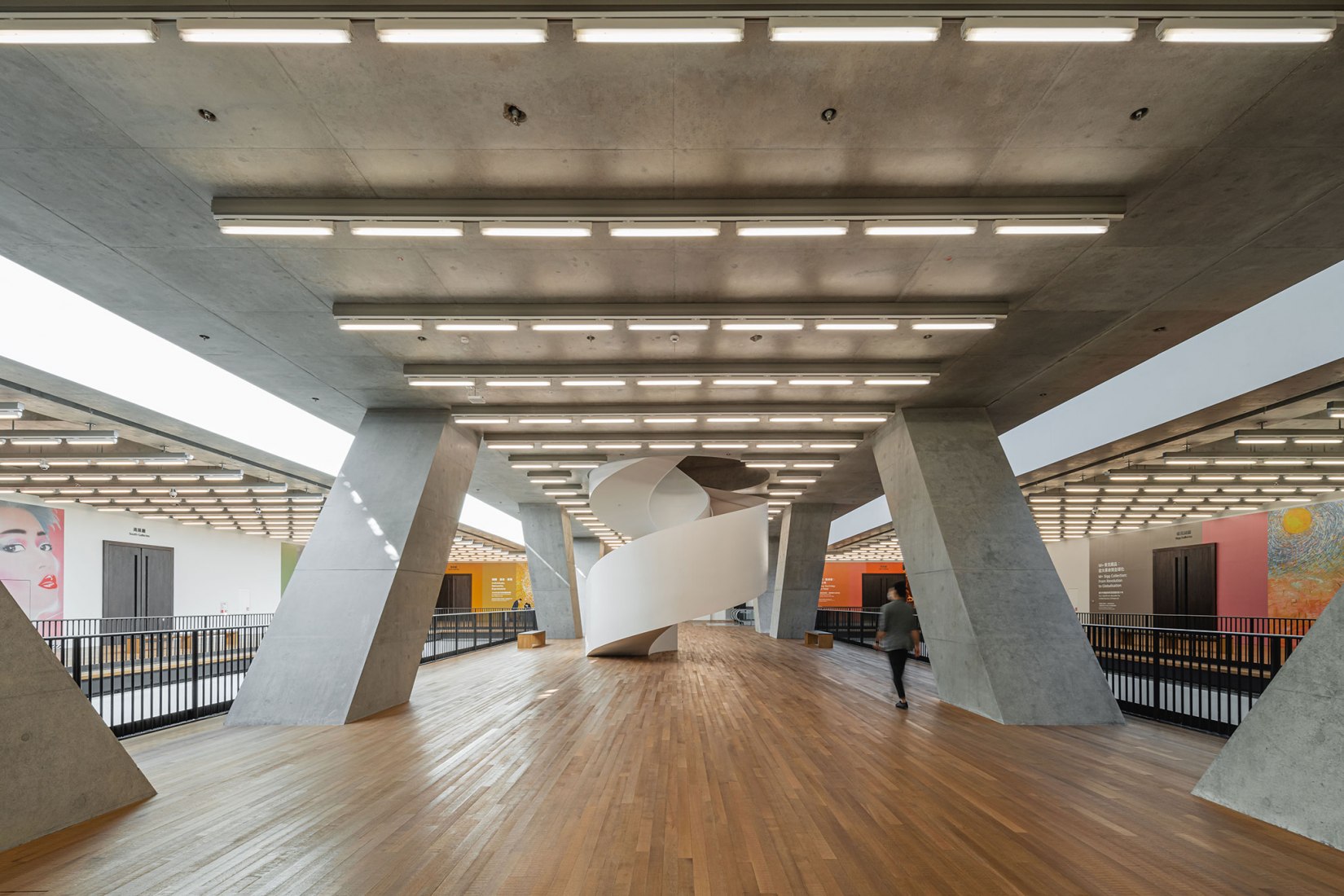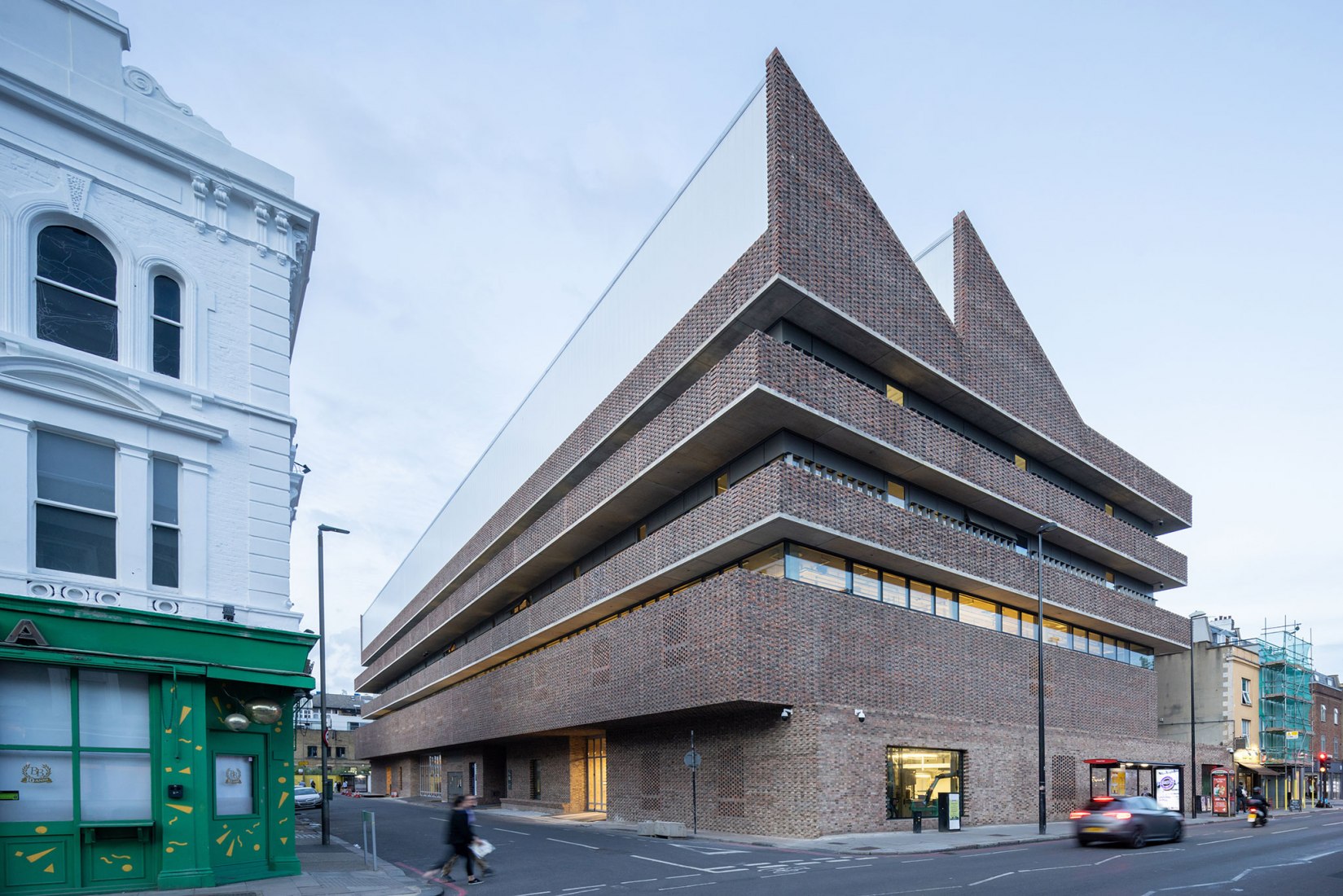 The final room is dedicated to healing architecture and focuses on a single project which is currently under construction, the Universitäts- Kinderspital Zürich, Switzerland. The project won an international competition in 2012, which called for a new facility with pioneering hospital architecture. The display gives visitors an insight into the work process and the questions H&dM asks itself when approaching the design of a healing space. The room includes a 1:1 interior mock-up of a section of a hospital patient room, illustrating H&dM's humanising of hospital rooms and designs. Visitors can explore the room at full cale using AR.
About Herzog & de Meuron
Herzog & de Meuron is an international architectural practice based in Basel, Switzerland. Established in 1978, the practice is led by the two founders, Jacques Herzog and Pierre de Meuron, together with the current Partners and the CEO. Today, an international team of over 600 collaborators is engaged in a wide range of projects across Europe, the Americas and Asia. The main office in Basel works in tandem with studios in Berlin and Munich, Paris, London, Hong Kong, New York and San Francisco, and our site offices in Copenhagen, Jerusalem and Hangzhou.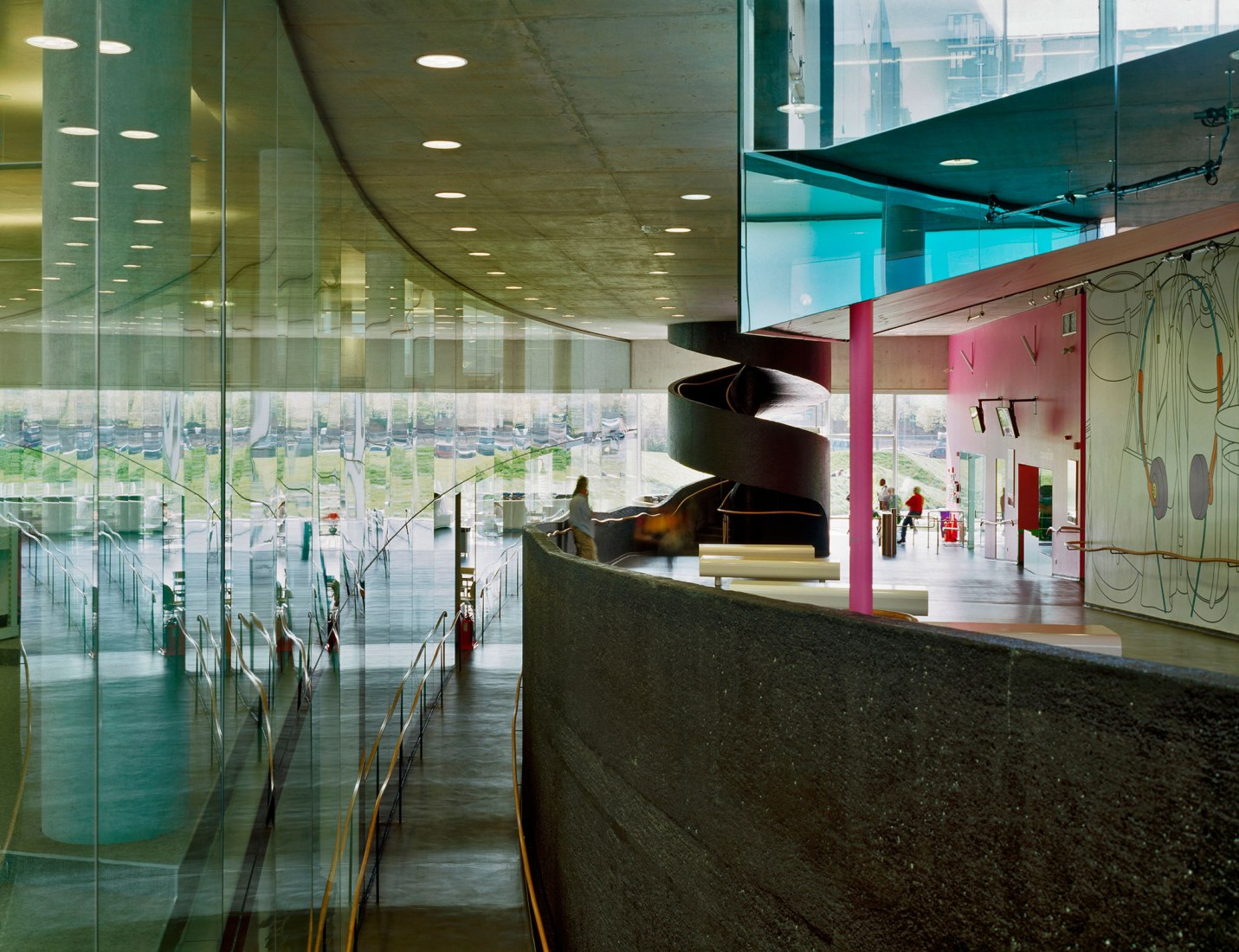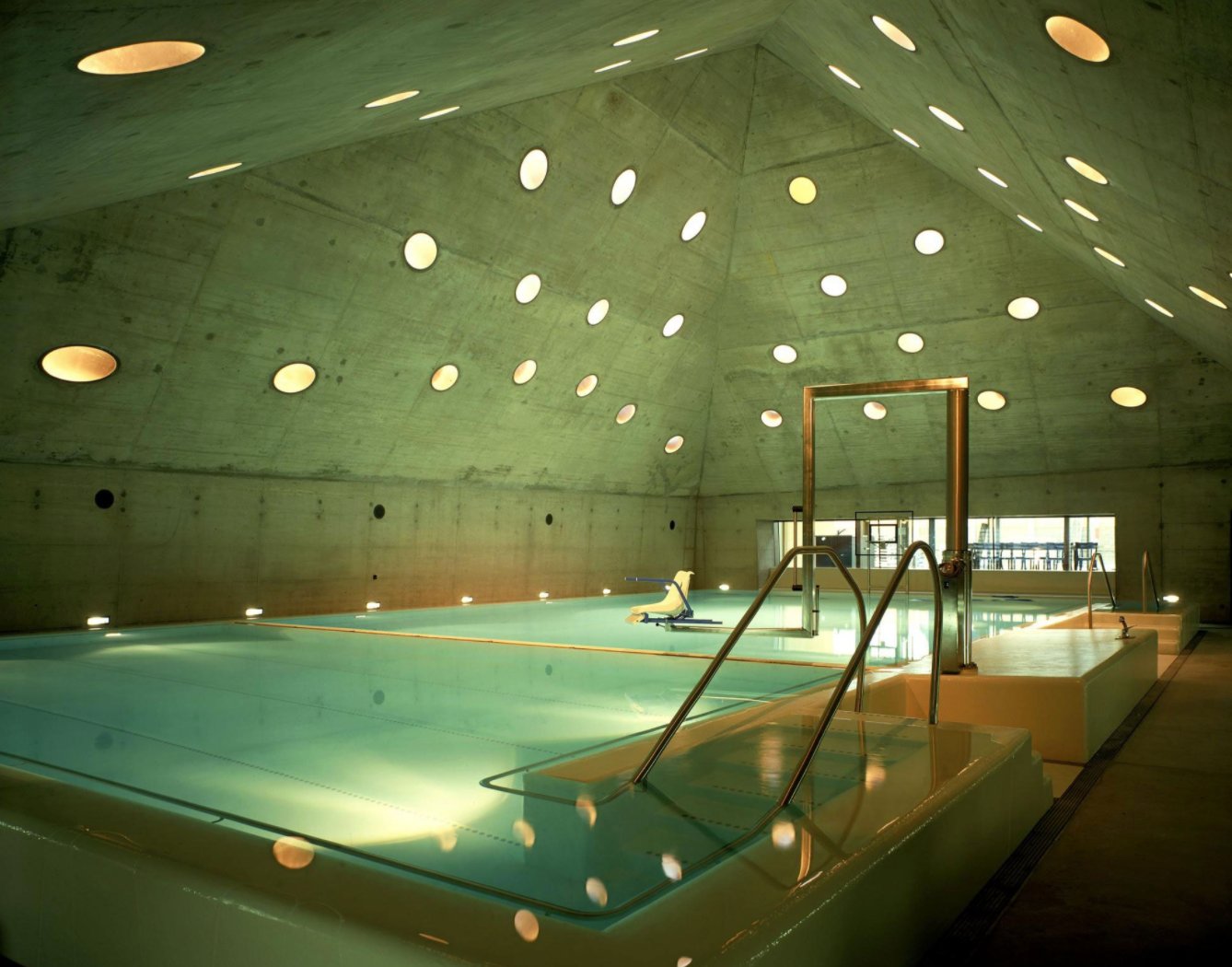 H&dM AR
The AR experience is part of the exhibition and will enhance the visitor experience of the projects on display and provide additional 'virtual' exhibits. There will be 12 experiences available. Each object included will feature an icon and image triggers nearby to activate the AR. The app is free to download from an app store and information will be included on the RA website, for visitors at point of booking and on site with a QR code. The download links can be found at the end of the exhibition page here:

Organisation
Exhibition organised by the Royal Academy of Arts, London, in collaboration with Herzog & de Meuron. The exhibition is curated by Vicky Richardson, Head of Architecture and Drue Heinz Curator, Royal Academy of Arts, in close collaboration with Herzog & de Meuron.