The BigMat International Architecture Award 2023 has garnered widespread attention with over 850 entries from across Europe. Recently, the esteemed jury gathered in Madrid to meticulously evaluate the submissions and select the projects that exemplify architectural excellence.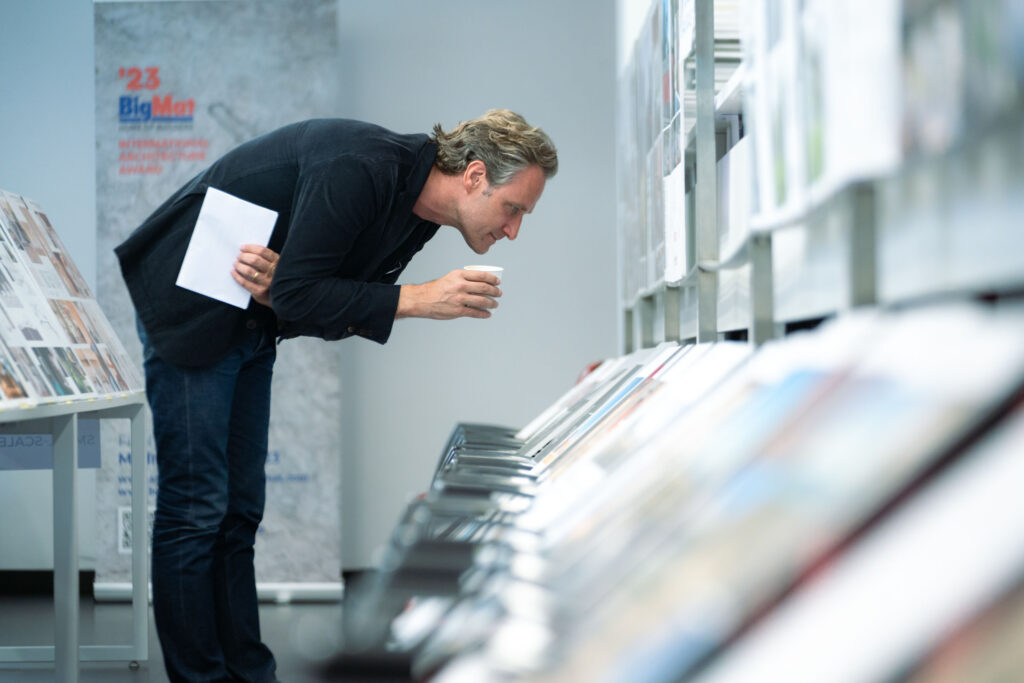 In the journey towards recognizing outstanding architectural achievements, the BigMat International Architecture Award 2023 received an impressive number of submissions, reflecting the diverse talent and innovative spirit of European architects. The distinguished jury recently convened in Madrid to undertake the critical task of evaluating the entries.
After rigorous deliberations, the jury selected the projects that stood out for their exceptional design, sustainability, functionality, and contextual integration. These chosen projects represent the best of contemporary architecture and demonstrate the architects' commitment to shaping the built environment in innovative and impactful ways. The finalist project list is as follows:
BELGIUM
Nekkersput – DBLV architecten
The Squirrels' Kindergarten – Goffart Polomé Architectes
Visitor Centre Prinsenpark – Studio Jan Vermeulen
Porcheresse – LABEL Architecture
ECAM – Agwa
Reception Building for the Gaasbeek Castle Estate – Pierre Hebbelinck
Louvrex – Atelier 229 architectes
Wintercircus – BARO Architectuur + SUMProject + Atelier Kempe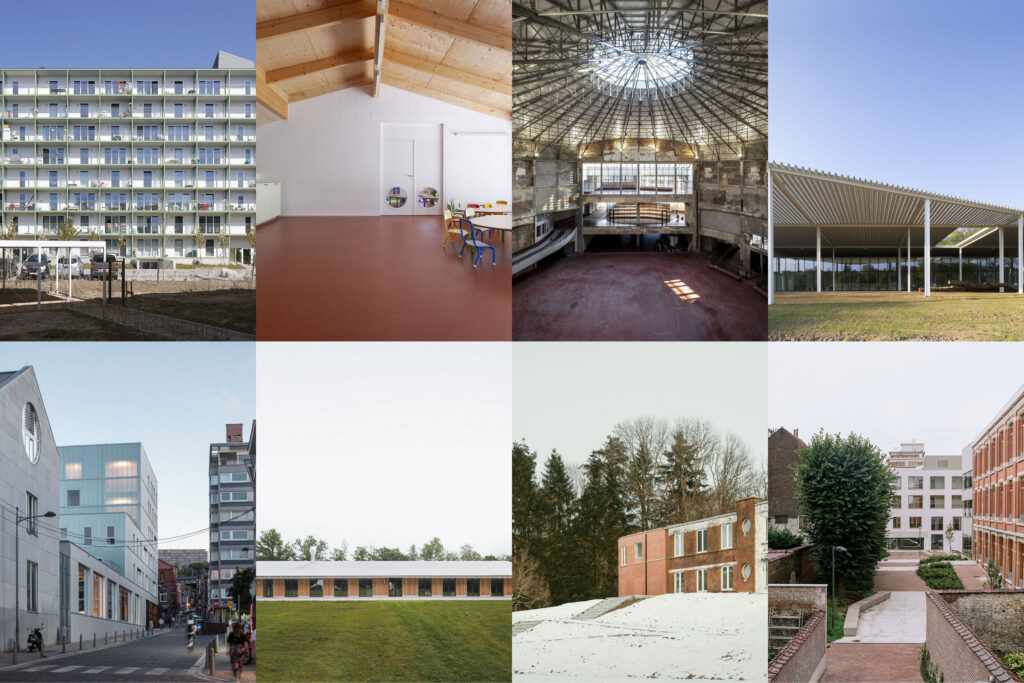 CZECH REPUBLIC
Zámecek Memorial – Vít Podráský architekti + Jan Žalský architekti
Footbridge in Litomysl – EHL & KOUMAR ARCHITEKTI s.r.o.
Bořislavka center – Aulík Fišer architekti (AFA)
Renaissance of the way of the cross – ROBUST architects
Helfstýn Castle Palace Reconstruction – atelier-r, s.r.o.
Kloboucka lesni Headquaters – Mjölk architekti,
Montessori Kindergarten Jablonec nad Nisou – Mjölk architekti,
PLATO Contemporary Art Gallery – KWK Promes
Hunting grounds Pet Crematorium – Petr Hájek Architekti
School of the Quarry – A69 – architekti s.r.o.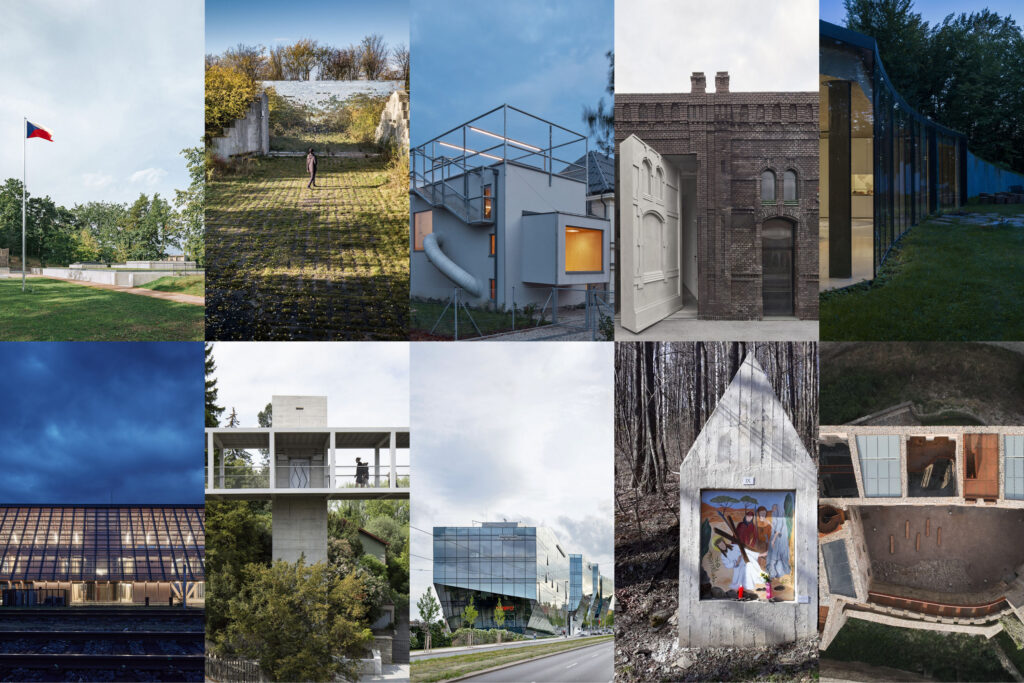 FRANCE
T16 – BAST
Extension of French National Audio-visual Institute (INA) – Dominique Lyon Architectes
Transformation of an office building into 52 apartment units – DATA Architectes
Renovation and extension of a public swimming pool in Britanny – RAUM
Billie Holiday school complex – BPM Architectes
La Chesnaie Gymnasium – Bohuon Bertic et associé.e.s
23 dwellings Blvd Auriol – JKLN Architecte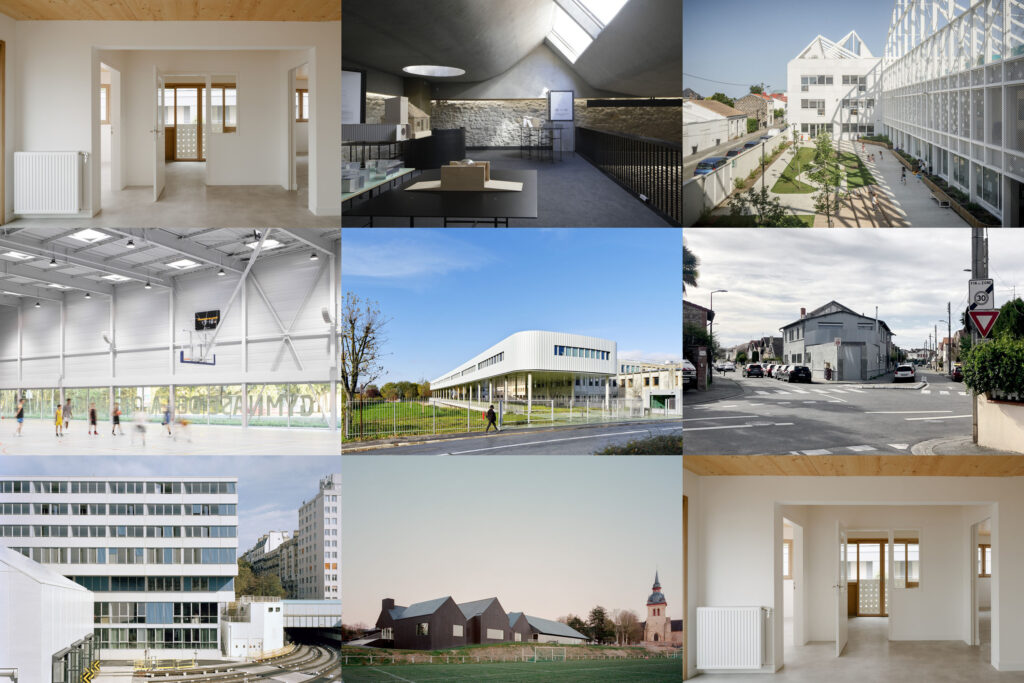 ITALY
Casa Calipso – Degli Esposti Architetti
Music School – Carlana Mezzalira Pentimalli
Barbianerhof – alpina architects
Copertura Stadio Comunale – Didonè Comacchio Architects
RCF Arena Reggio Emilia – IOTTI + PAVARANI ARCHITETTI, TASSONI, STUDIO LSA
Sport hall – Olgiate Olona (VA) – Giulia de Appolonia architetto
Palazzo dei Diamanti – Labics
Bicocca SUPERLAB – Balance Architettura
A common place in Darfo Boario Terme – ARW Associates (Botticini+Facchinelli ARW)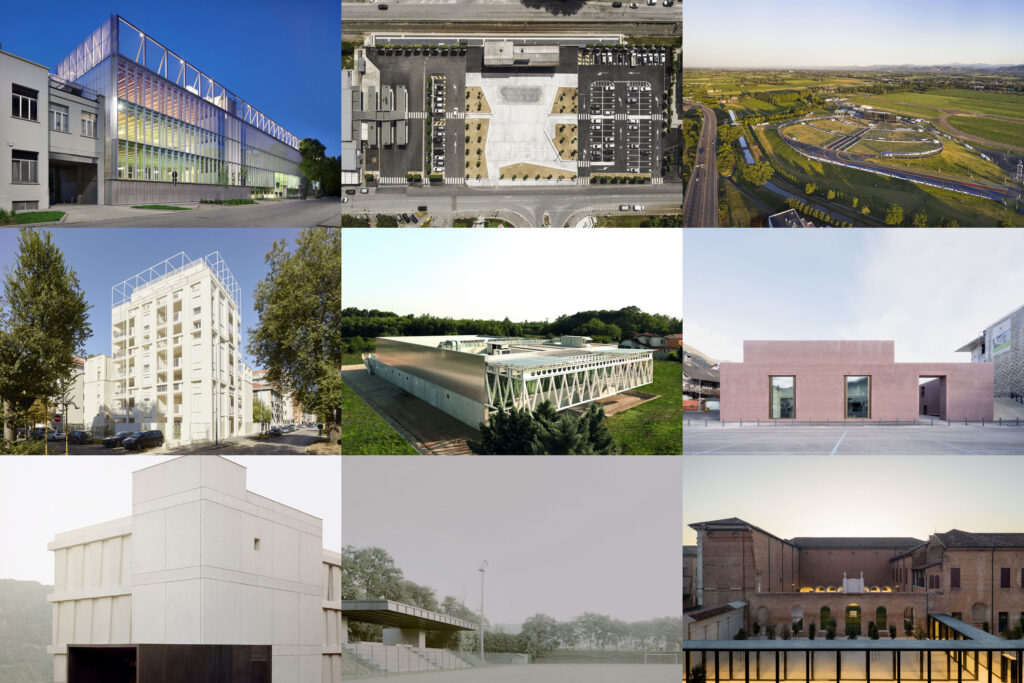 PORTUGAL
Square and Tourist Office, Piódão – Branco Del Rio Arquitectos
Adega Azores Wine Company – SAMI-arquitectos
Fábrica em Barcelos – Novo Edíficio e Ampliação de Unidade Fabril – André Campos | Joana Mendes
Escola do Ballet do Porto – Menos é Mais Arquitectos
Crismina Fort Refurbishment for an Events Facility – Barbini Arquitectos
Casa do Pombal – Jose Gigante Arquitecto
Monsaraz Fortifications – West and South Barbican Path – pedro pacheco arquitectos + José Aguiar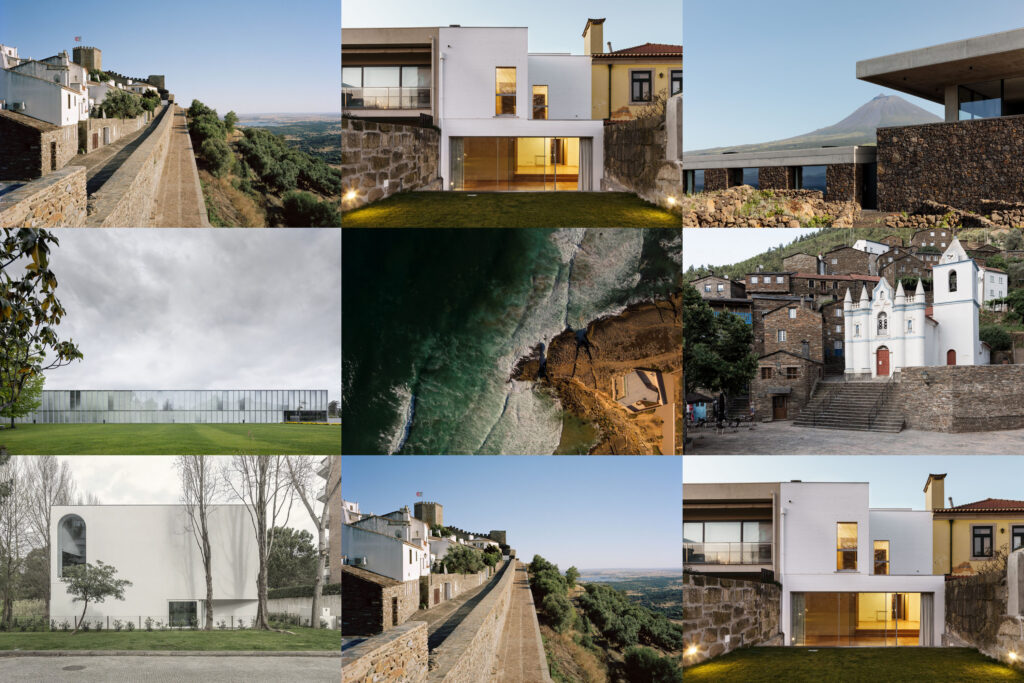 SLOVAKIA
Fabrika 48 – Patrik Panda Architecture
Jelšava Cabins, Coburg Mansion – 2021 Architekti
SOM Store X D415 – D415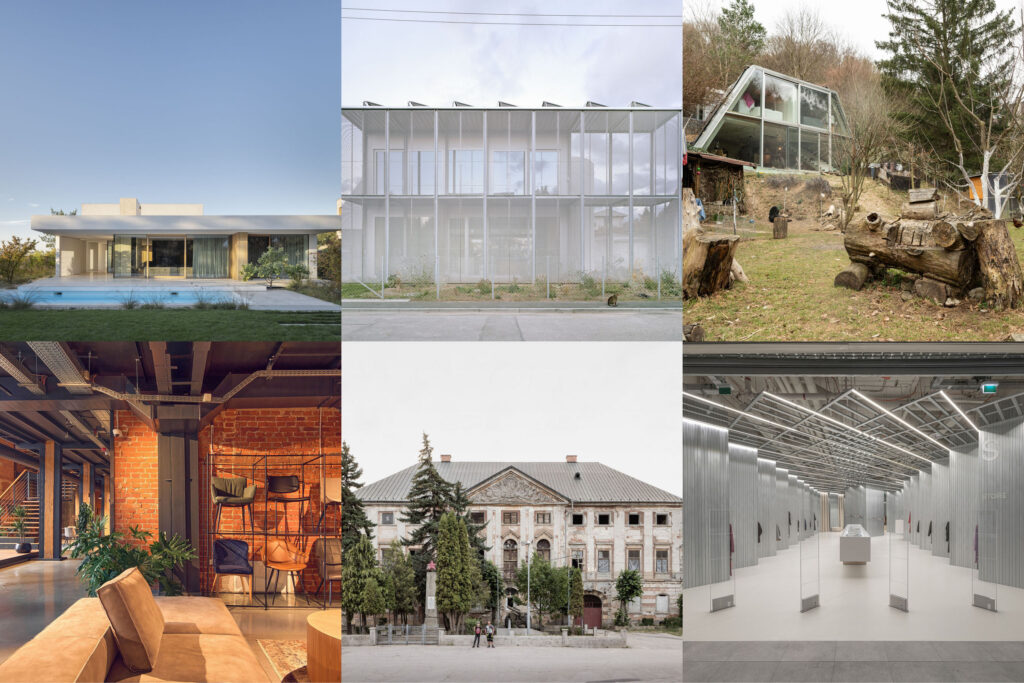 SPAIN
Fish Market and South Area Remodeling – Estudio ACTA
Refurbishment and extension of the Town Hall – Ignacio Laguillo
Gabriel García Márquez Library – SUMA
La ermita y la mesa de Lola – Ramos Alderete
Casa Palacio Paredes Saavedra. Atrio II – Tuñon Albornoz
Centro Cultural de Benidorm – Navarro Baldeweg + Langarita Navarro
Reforma integral I.E.S. Práxedes Mateo Sagasta – Vírseda Vila Arquitectos
Bodegas Viña Elena – Santa-Cruz Arquitectura
Piscinas Municipales en Castromonte – Óscar Miguel Ares
Restoration of three chapels in the way of St James – Sebastian Arquitectos
Escuela Pla del Puig – coll-leclerc
Installation of the Arguijo Ceiling Painting at the "Arte del renacimiento en Sevilla" – Reina & Asociados
New Faculty of Psychology and Speech Therapy at the University of Malaga – llps arquitectos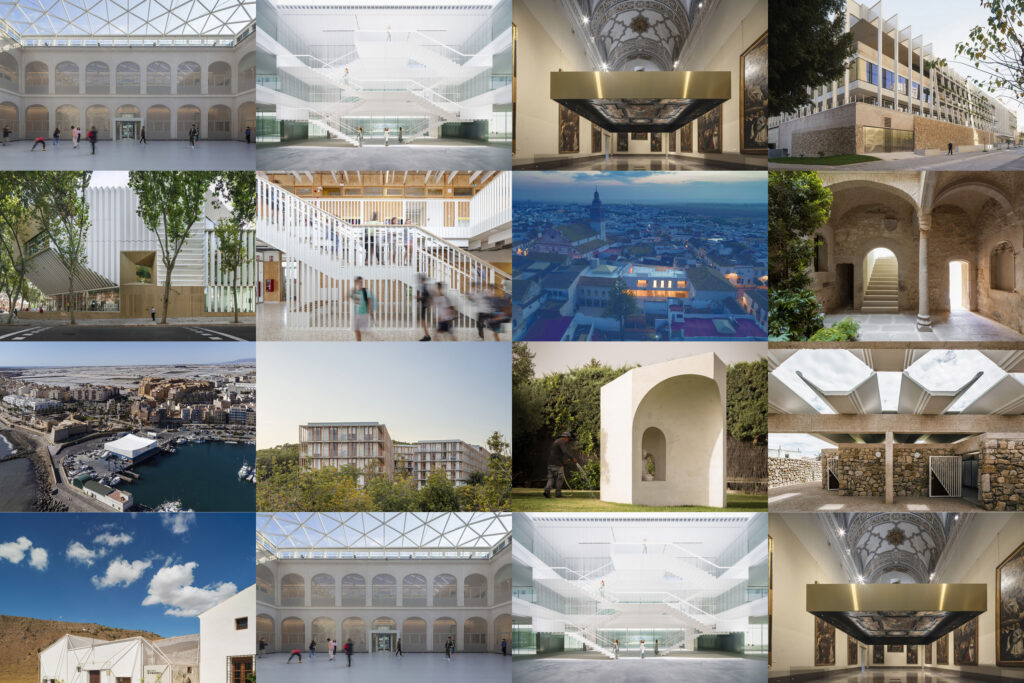 SMALL SCALE CATEGORY
BELGIUM
Jardin des Moineaux – WoonwerkArchitecten
Verbiest – Agwa
Refuge – NWLND RogiersVandeputte
Villa Kameleon – FELT architecture & design
jtB House – BLAF architecten
Canal House – Studio Farris Architects Belgium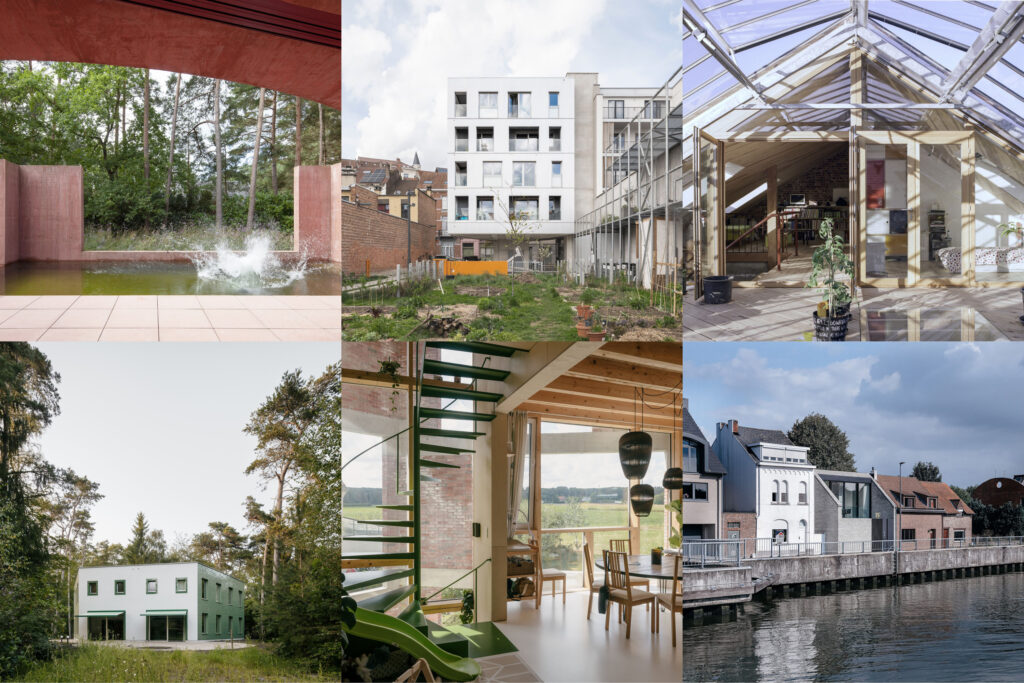 CZECH REPUBLIC
Pavilion Úsilné – architekti studio s.r.o.
Suburban villa – Nacházelarchitekt
House in Lanškroun – Martin Neruda Architektura
House in Zbraslav – Martin Neruda Architektura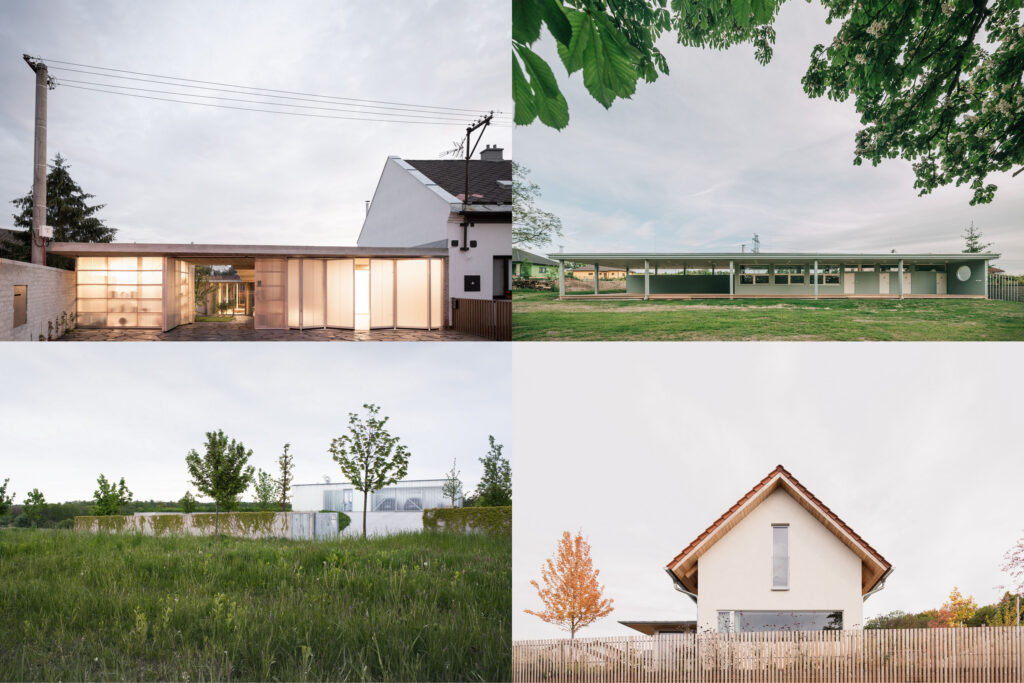 FRANCE
M23 – BAST
M26 – BAST
17 Social housing units in Paris – Avenier Cornejo architect Agency
Ban-Sur-Meurthe House – studioladaarchitectes
Maison les Combes – DEPEYRE MORAND ARCHITECTURES
Maison Jeremie – DEPEYRE MORAND ARCHITECTURES
1850s carpentry converted into a gastronomic restaurant – nara.
Villa Béa – VEDEA + LLA
A house inside a house – Plan Común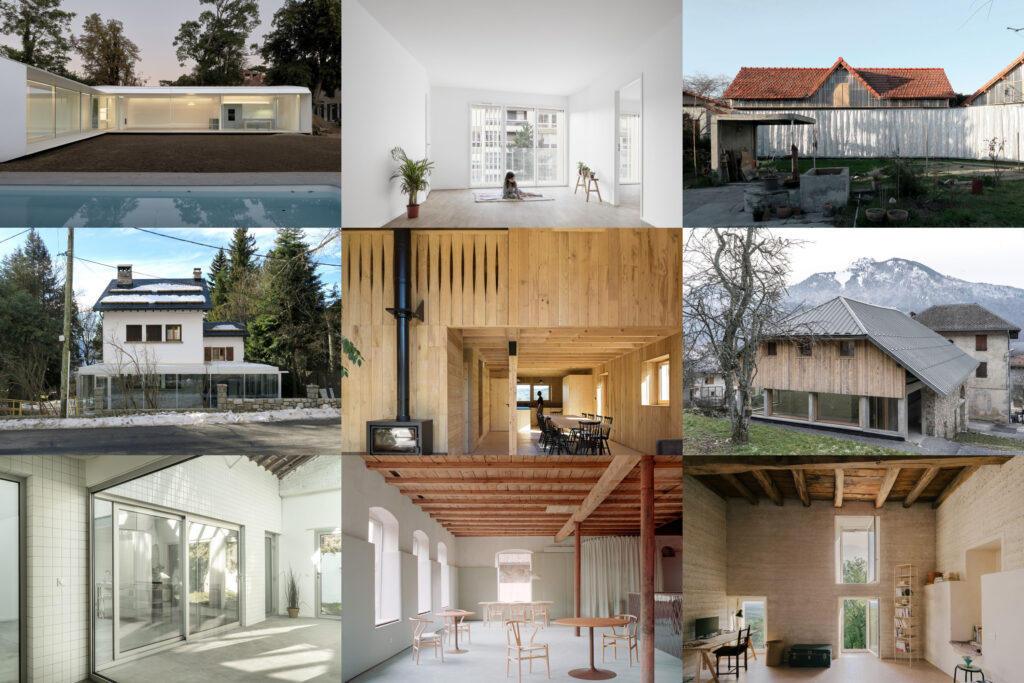 ITALY
Bivouac Fanton – DEMOGO studio di architettura
Appartamento sui Navigli – AACM – Atelier ArchitetturaChinelloMorandi
Underground Patio – Stefano Larotonda
18018_Experimental Hill_RP02 – FONDAMENTA
Casa Semeraro – Luce Architetti
Casa AR – Alessandro Bulletti
Caretaker House-Pavilion – Camilla De Camilli
Casa Balboni – MAP studio
Grafting Torre Locatelli – Bunker arc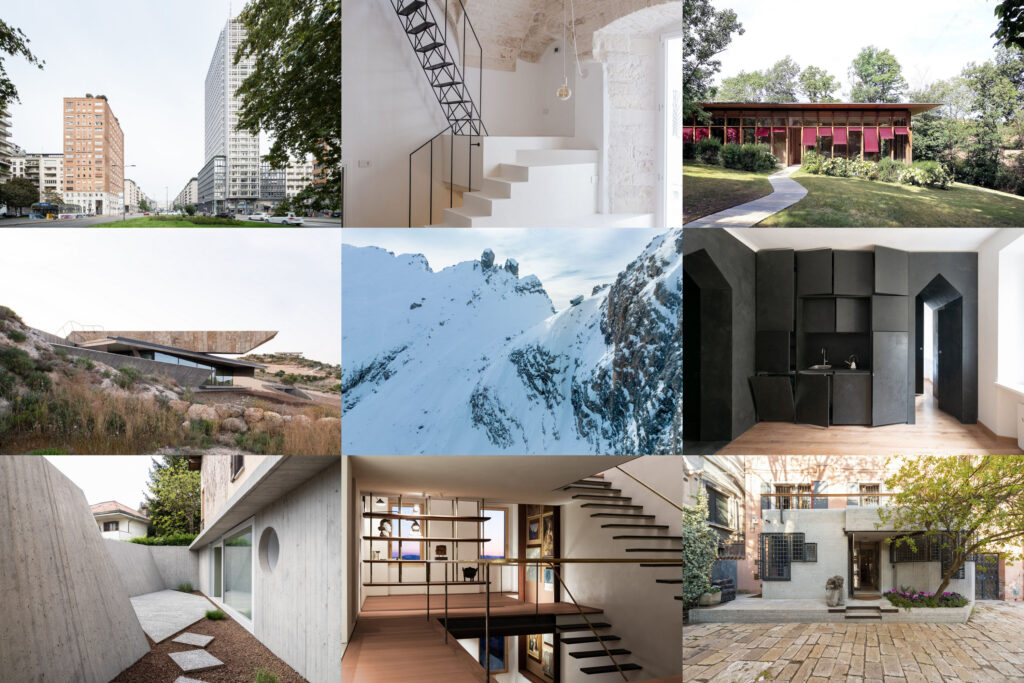 PORTUGAL
House in Tróia – Palisade House – BICA Arquitectos
Casa Santo António – José Adrião Arquitetos
UNTITLED House – atelier JQTS
Six houses and a garden – fala atelier
Casa no Tamega – NMS | Nuno Melo Sousa Architecture
House in Grandola – Bak Gordon Arquitectos
AR HOUSE – PhydArquitectura
LOFT MIRAFLOR – Alexandre Loureiro
Hotel Vincci Ponte de Ferro – José Gigante Arquitect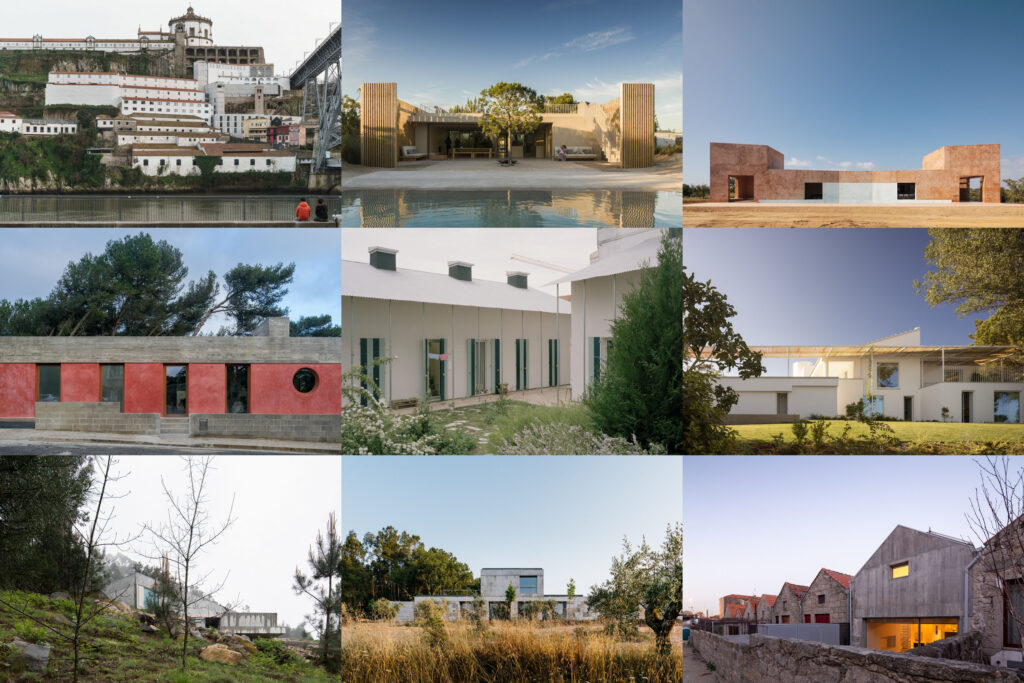 SLOVAKIA
Pernek Family House – ksa _ studeny
Villa Borik – plural
VILLA 51 – BEEF Architects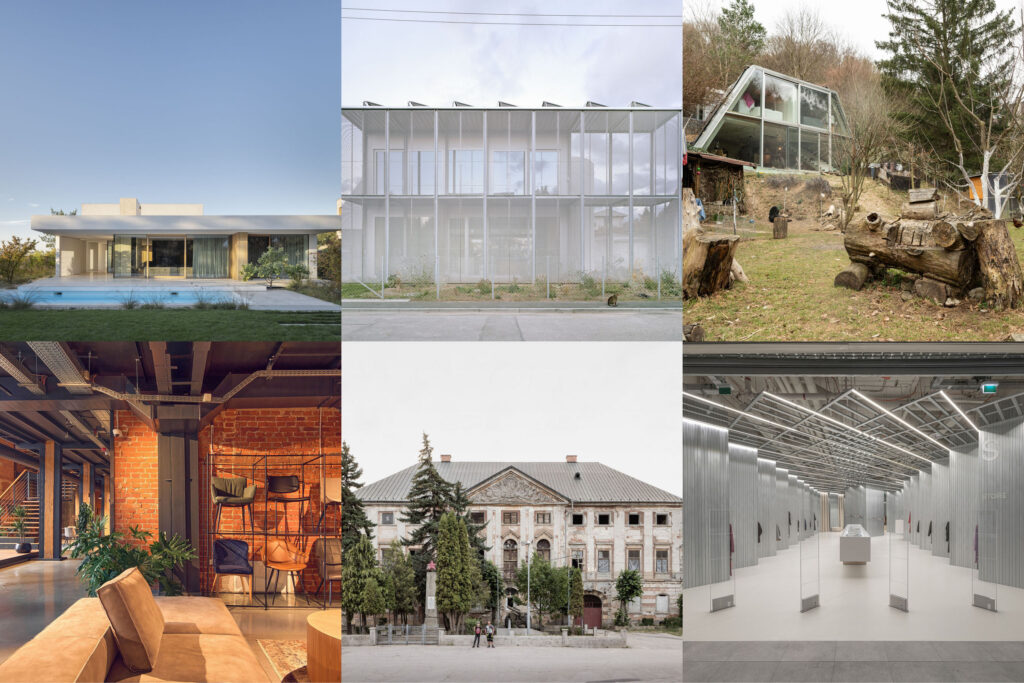 SPAIN
house in red – Estudio Entresitio
Rural Residence El Cercao – DarocaArquitectos
Inside Out – Arenas Basabe Palacios
Rambla Climate-House – Andrés Jaque / Office for Political Innovation
Co-Living Aranberri – ABALOS+SENTKIEWICZ AS+
Casa sobre un patio – AYLLÓN.PARADELA.DE ANDRÉS
Casa Hernández – Langarita Navarro
House in Sant Pere de Ribes – Arquitecturia Camps Felip
Tree House for children in a holm oak – Ignacio Borrego Arquitectos
Loft A – a r r o v a
Ca na Catalina I en Joan – TEd'Aarquitectes
6 Residential Houses in Cabrera de Mar – Twobo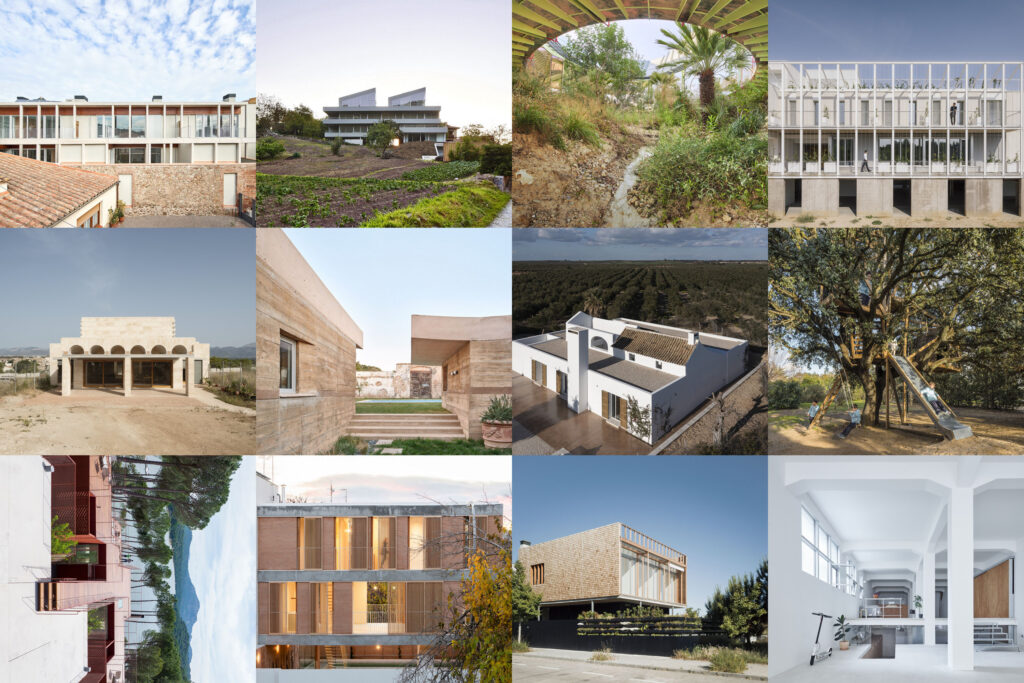 While the selected projects have been revealed, the anticipation continues to build as the finalist projects will be officially disclosed to the public in September. This momentous occasion will bring together architects, industry professionals, and enthusiasts, fostering a platform for dialogue, celebration, and knowledge-sharing within the architectural realm.
The BigMat International Architecture Award 2023 aims to not only recognize exceptional architectural achievements but also to inspire future generations of architects. Through showcasing the selected projects and ultimately revealing the finalists, the award celebrates visionary design solutions that address contemporary challenges and contribute to a sustainable and harmonious built environment.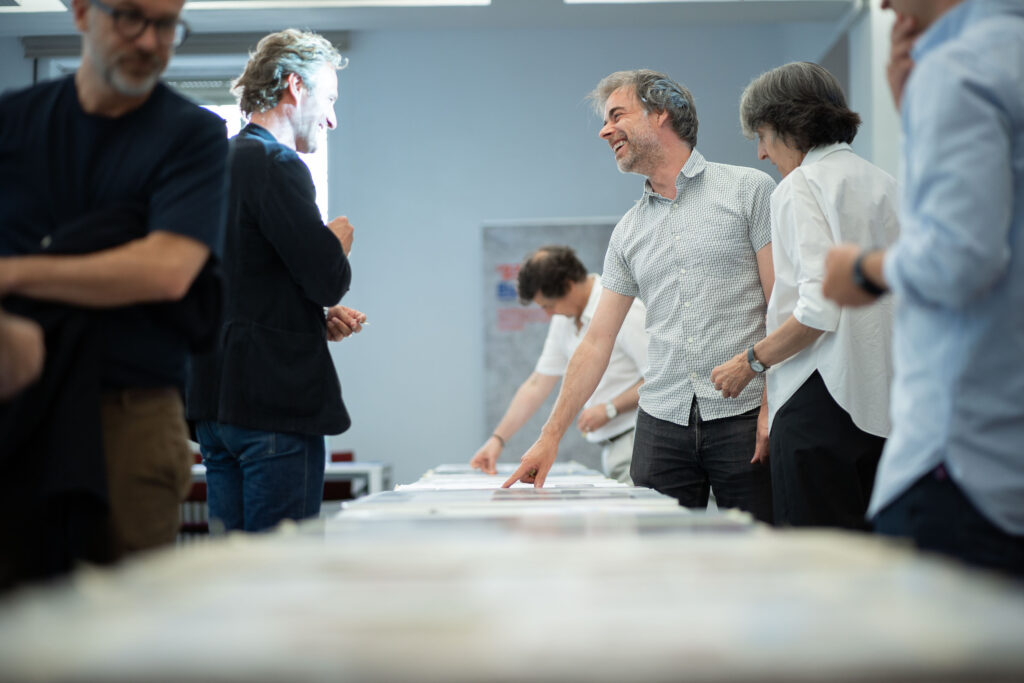 BMIAA 2023 JURY PANEL
This edition's Panel of Judges brings together some of the most talented architects in Europe today. Joining Jesús Aparicio (Award President) and Jesús Donaire (Award Secretary) will be David Van Severen (Belgium), Petr Janda (Czech Republic and Slovakia), Gilles Delalex (France) Enrico Molteni (Italy), Nuno Brandão Costa (Portugal) and Ángela García de Paredes (Spain).


Jesús Aparicio, founder of Jesus Aparicio Architectural Office and Professor at the Technical University of Madrid School of Architecture, he has a triple approach to architecture, through research, teaching and professional practice.

Jesús Donaire, founder of Jesús Donaire Architecture + Communication Office and Professor of Technical University of Madrid School of Architecture and visiting Professor at Politecnico di Milano since 2016. His professional work has been awarded internationally, highlighting the ENOR awards on two occasions, LLEDÒ, COAM Madrid, ASCER for Ceramic Architecture.

David Van Severen, Architect and founder of OFFICE Kersten Geers David Van Severen, graduated in Architecture and Urbanism from the University of Ghent and the ETSA in Madrid. Since 1995, he has designed and created various objects, installations, and furniture. He has worked for Stéphane Beel Architects, Xaveer De Geyter Architects and Atelier Maarten Van Severen. He has been a professor and visiting critic at the Amsterdam Academy, the Delft Technical University, the Berlage Institute and the Versailles School of Architecture. He currently teaches at Harvard GSD.

Petr Janda is an architect and artist founder of his own studio petrjanda / brainwork. He currently works as a visiting professor at the Faculty of Arts and Architecture of the Technical University of Liberec. In 2020 and 2021 he was nominated for Architect of the Year in the Czech Republic. His work has been internationally rewarded, including a finalist for the 2022 Mies van der Rohe Award. His approach is based on interconnecting physical and metaphysical layers in the project, combining form and content and including sculptural methods with conceptual trends.

Gilles Delalex is one of the directors of the French architecture studio Muoto in Paris. Muoto was created by Gilles Delalex and Yves Moreau in 2003. Its activities focus on the fields of architecture, urban planning, design, teaching and scientific research. Since its creation, the studio has carried out various projects, from master plans to installations, including public and residential buildings. He has been chosen as curator of the French pavilion at the 2023 Venice Biennale.

Enrico Molteni is an architect and teacher, founder of his own studio in 1997 in Milan. He has been a professor at the Academia Medrisio and is currently a professor at the University of Genoa. He has given lectures and has participated in architecture exhibitions at numerous institutions, both in Italy and abroad. His work, including projects in Italy, South Korea and Thailand, has been published and recognized internationally.

Nuno Brandão Costa founder of his own studio brandao costa arquitectos in 1998 in Porto. He is currently a tenured professor at Project 4, a project design department, where he started in 2001. He was coordinator and professor in the Advanced Studies in Architectural Design course at FAUP in 2014/2015 under the supervision of Eduardo Souto de Moura. Together with Sérgio Mah, he was appointed curator of the Portuguese Official Representation at the 16th Venice Architecture Biennale in 2018.

Ángela García de Paredes founded Paredes Pedrosa Arquitectos with Ignacio Pedrosa in 1990. Professor of the Project Design Department at the ETSAM in Madrid and visiting professor, speaker, judge and curator in national and international contexts. She has been awarded with several Spanish and Ibero-American Biennials and has exhibited in 5 Venice Biennales, in 2018 with a monographic exhibition. His architectural work includes cultural buildings and also specific interventions in historical buildings.