Following BigMat's commitment to focus on smaller-scale buildings in its 2021 Architecture Award, we start today a series which will go through the best examples of projects fitting that typology that have been awarded in the last editions.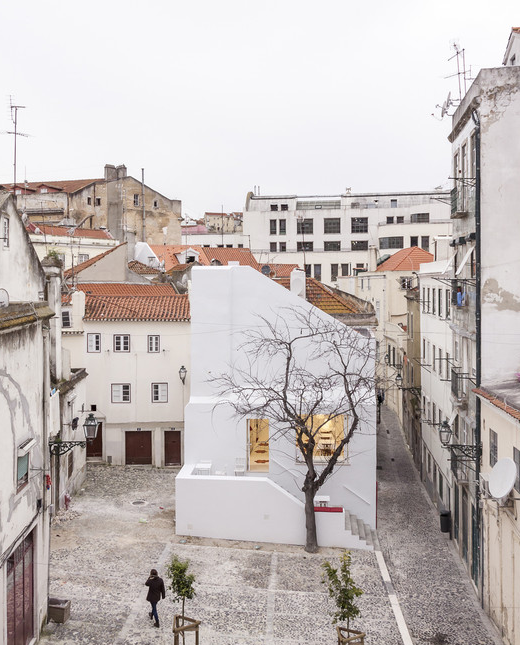 Casa da Severa by Portuguese architect José Adrião was awarded with the National Prize for Portugal in the 2015 BigMat International Architecture Award.
The old six-dwelling house in Largo da Severa, Lisbon is now the meeting point for fado enthusiasts in the Portuguese capital. The precise and thoughtful intervention on the historical building carried out by José Adrião is a perfect example of how contemporary architecture can approach the issues of renovation and conservation, the necessity of multipurpose spaces both indoors and outdoors, and the impact of small-scale architecture in the urban environment.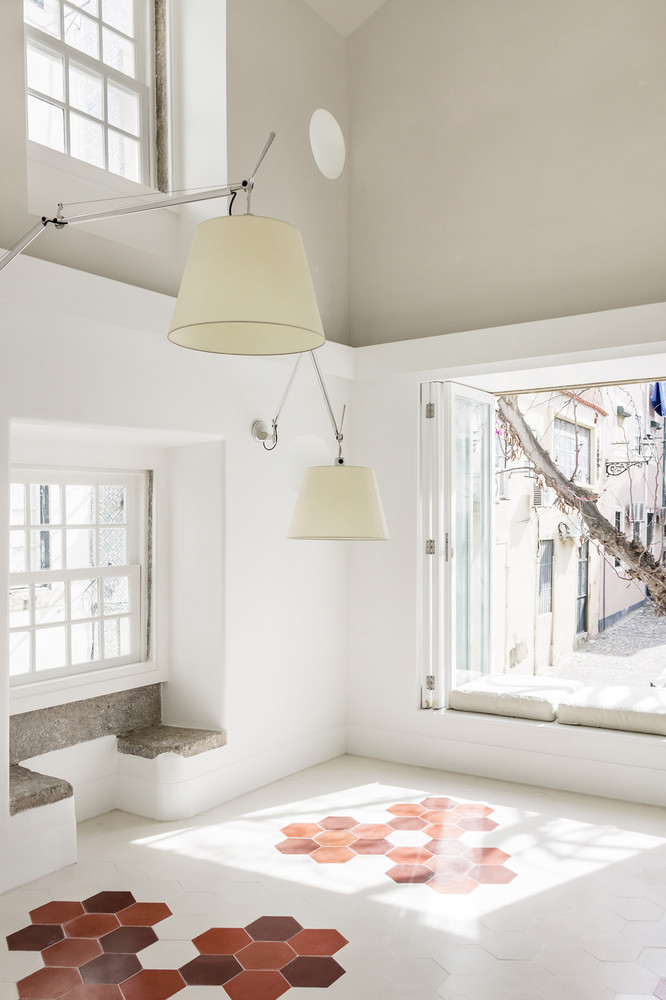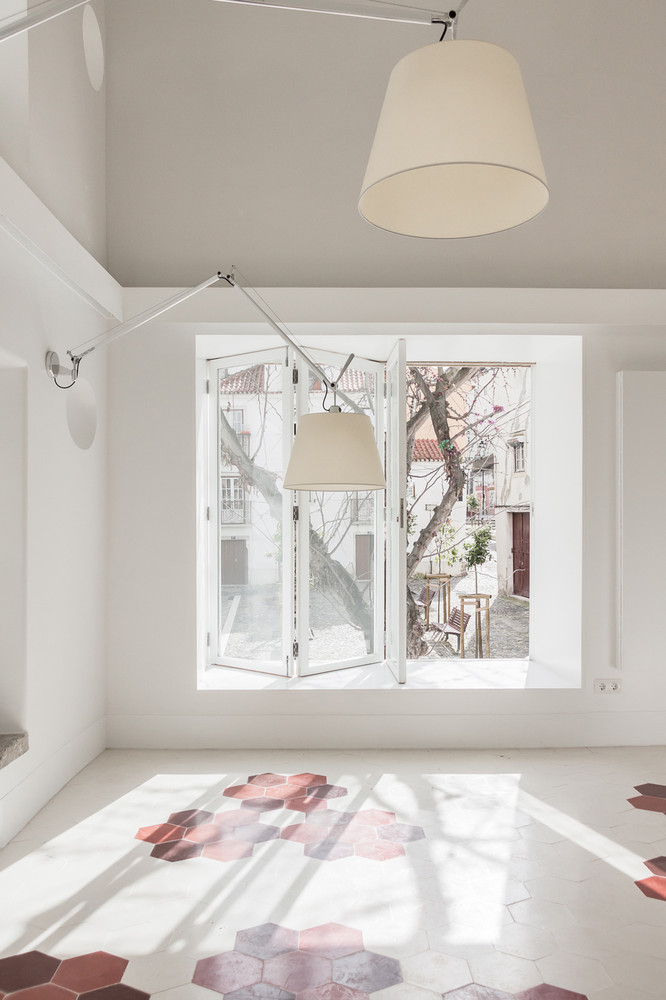 The building, originally composed of three storeys and an attic, presented many structural problems, as well as scarce living conditions due to the precarious sanitation facilities and the small and narrow spaces.
---
Casa da Severa
BigMat International Architecture Award '15 Portugal National Prize
Architects: José Adrião Architects
Location: Largo da Severa 2/2B, Lisbon (Portugal)
Project: 2009
Construction: 2012
Client: Câmara Municipal de Lisboa
Gross floor area: 104 mq
Collaborators Stage 1: Margarida Lameiro (Project leader), Ricardo Aboim Inglez, Carla Gonçalves (Project leader), João Albuquerque Motos, Ricardo Aboim Inglez, Tiago Pereira
Structural Engineer: MB-Egenharia
General Contractor: AGP, Arada Gestão de Participações, LDA
Site supervision: Câmara Municipal de Lisboa
Photography: Hugo Santos Silva
---
The intervention preserves the building's façade and its strong presence in the urban fabric of the quarter while also creating a contemporary space for the neighbours and music lovers in the area. Thie new programme, a bar and restaurant in honour of fado singer Maria Severa is currently operated by the Museu do Fado under the name "Casa da Severa".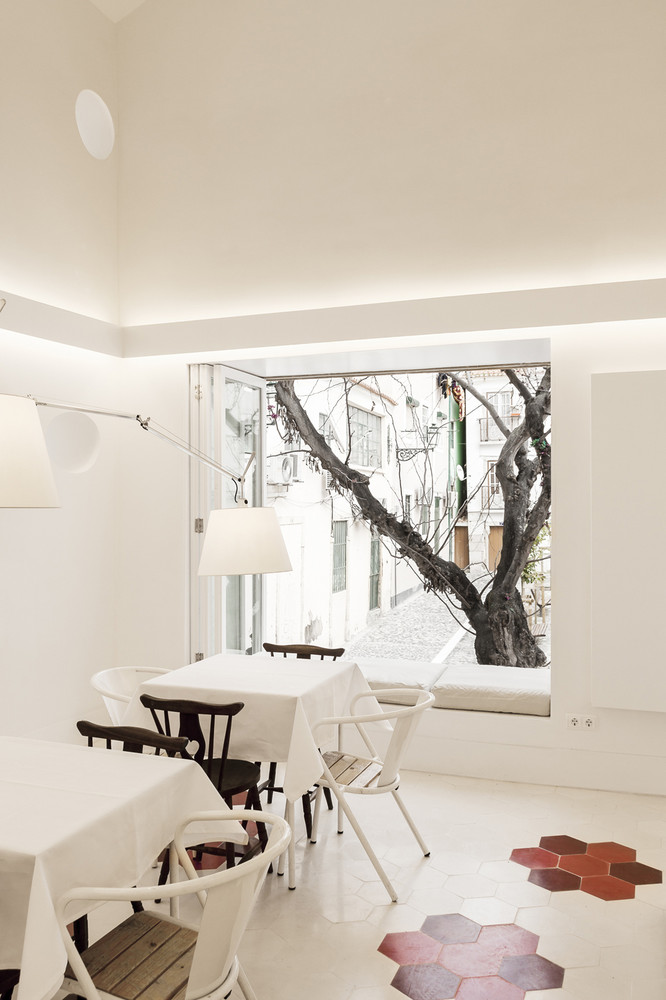 In order to adapt the building to its new use, the architects decided on demolishing the whole interior while preserving the main façade and transforming part of the outdoor envelope of the building. An external staircase ascending directly from the street to the main space creates an improvised stage on which fado can be sung and shared amidst the old city life.
Inside, the architects have taken advantage of the hollow interior by creating a high ceiling room (almost 6'50 metres high). This main space can also be accesed through a new staircase, which acts as a continuation of the public space, as well as an elevator in order to guarantee access to people with disabilities. The technical areas such as the kitchen, lavatory and storage are located on the ground floor.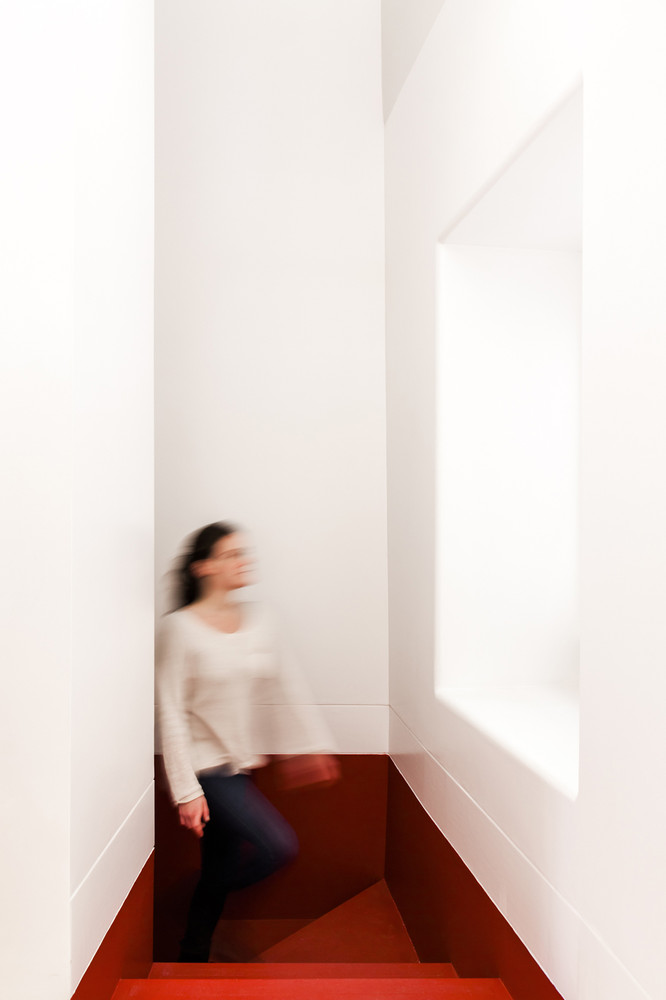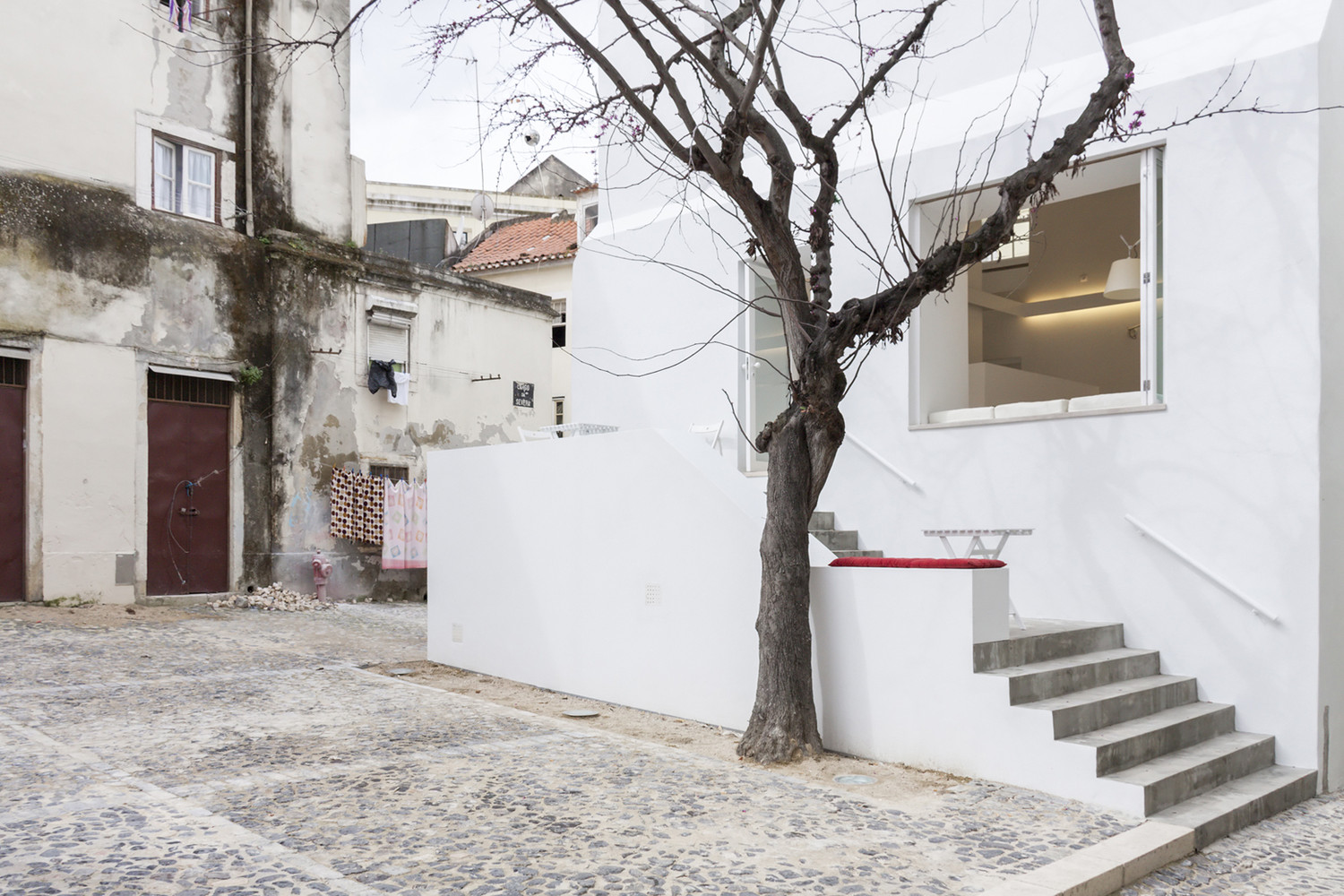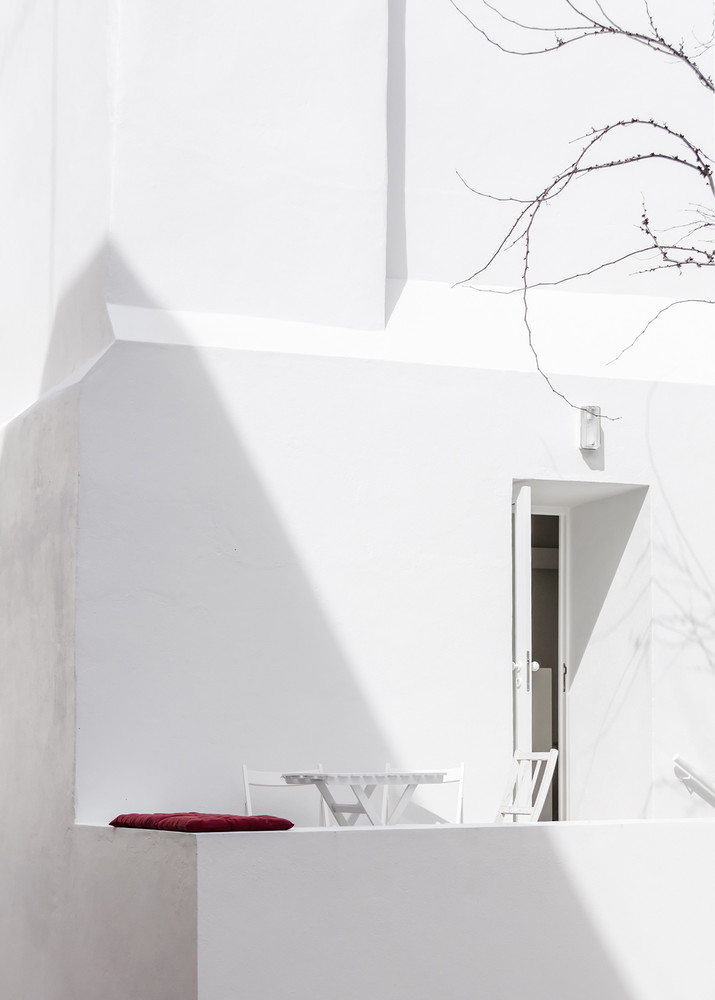 Casa da Severa was awarded with the National Prize for Portugal in the 2015 BigMat International Architecture Award. On that occasion, one of the members of the jury, the prestigious architect Manuel Aires Mateus, praised Jose Adriao's work by describing it as "an intervention on a small historic building [that] makes it stand out in the city; conferring it a value and an experience in the context of the urban fabric. It associates a clear sense of spatialness with materiality. Construction based on small elements still controls the surrounding public space by increasing its value."