What precedes architecture? Architect and artist Malgorzata Maria Olchowska explores how personal and collective memories influence our view of the built environment. At the invitation of the Flanders Architecture Institute, she engages in dialogue with the collection of the Red Star Line Museum.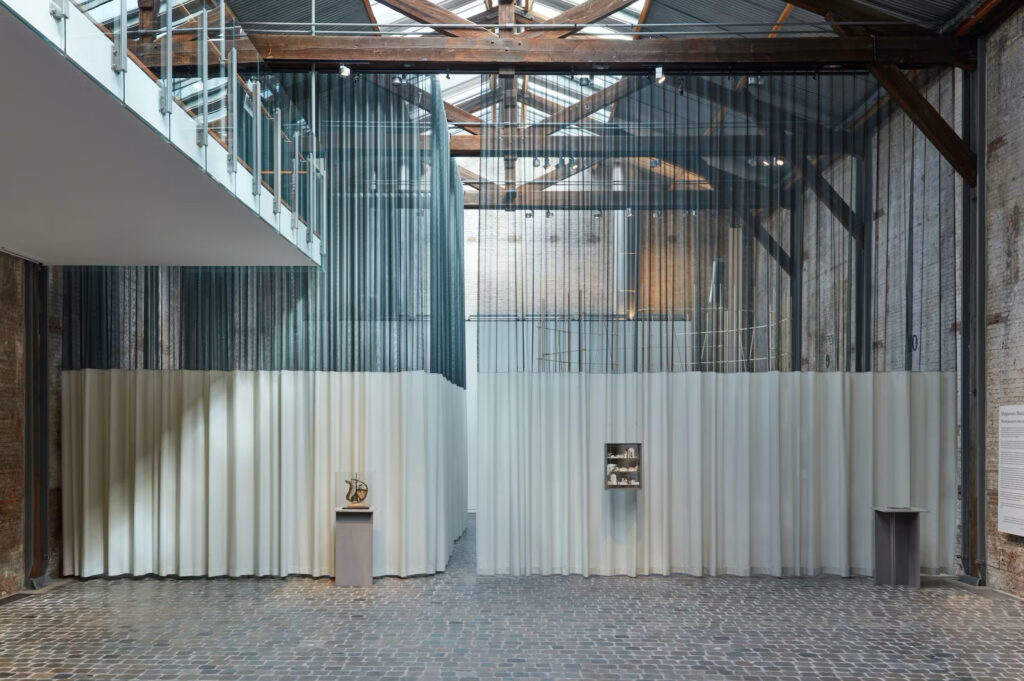 Olchowska seeks to connect with places where the history of the Red Star Line buildings is most tangible. In the large shed, where passengers deposited their luggage, you will discover many artworks that interact with the museum collection.
---
Practical info
"Waiting Rooms of Architecture"
March 31 – April 23, 2023
Red Star Line Museum
Montevideostraat 3, 2000 Antwerpen
Belgium
---
Photos and postcards, taken or sent by emigrants, strikingly resemble the artist's prints of constructed landscapes in which each viewer with their own memories recognizes different elements. The sculpture of Saïf Lama, who fled Syria, enters into dialogue with the black-and-white photographs of ships and the exhibition scenography.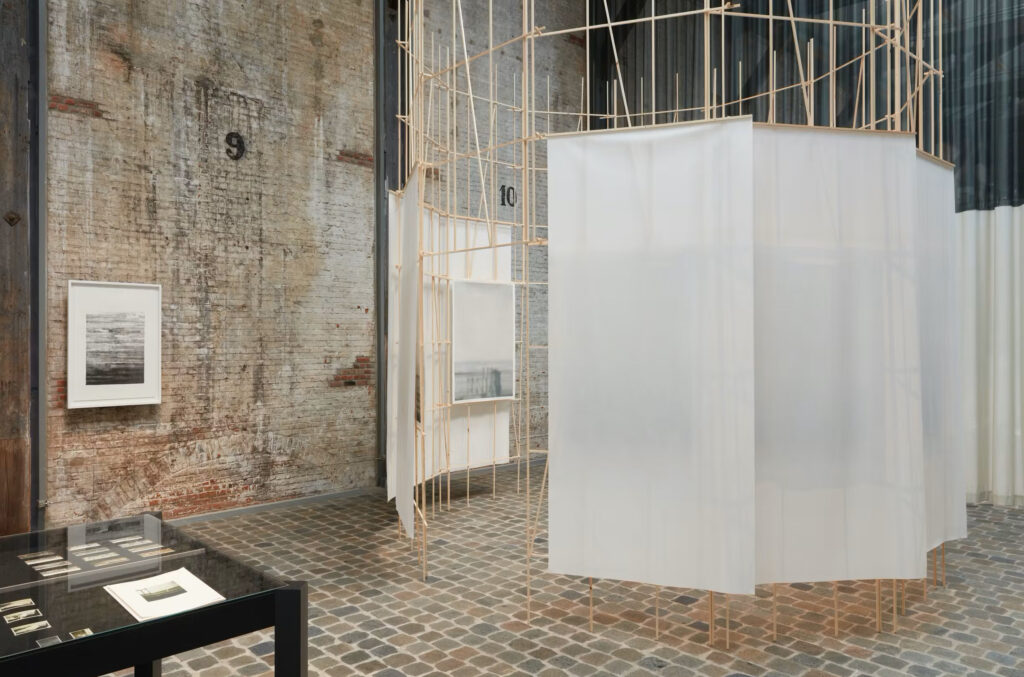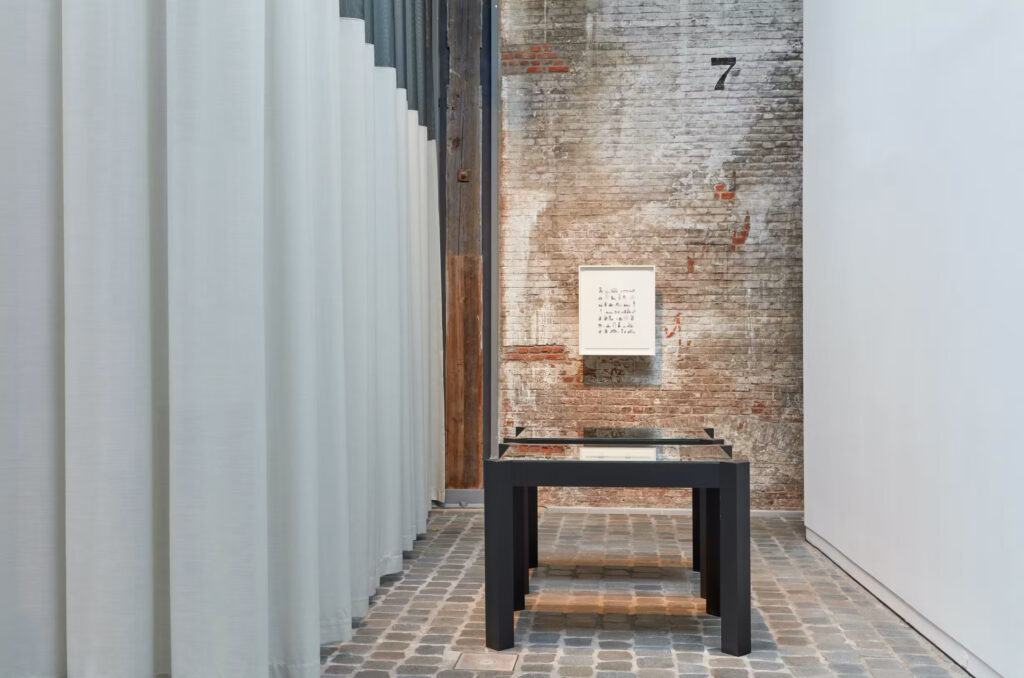 The film I am not going to cry shows luggage or cargo in the form of building elements. They symbolize the endless tearing down and rebuilding of European cities. In addition, at some places in the museum rooms you will see historical photos that make the connection with the place where you are standing today. There you will discover the model series Verdwenen Stad that appeals for its part to your imagination. Time becomes tangible in this exhibition. Experience the layers that make up buildings and cities through the generations that bravely helped to build them, waiting for what follows.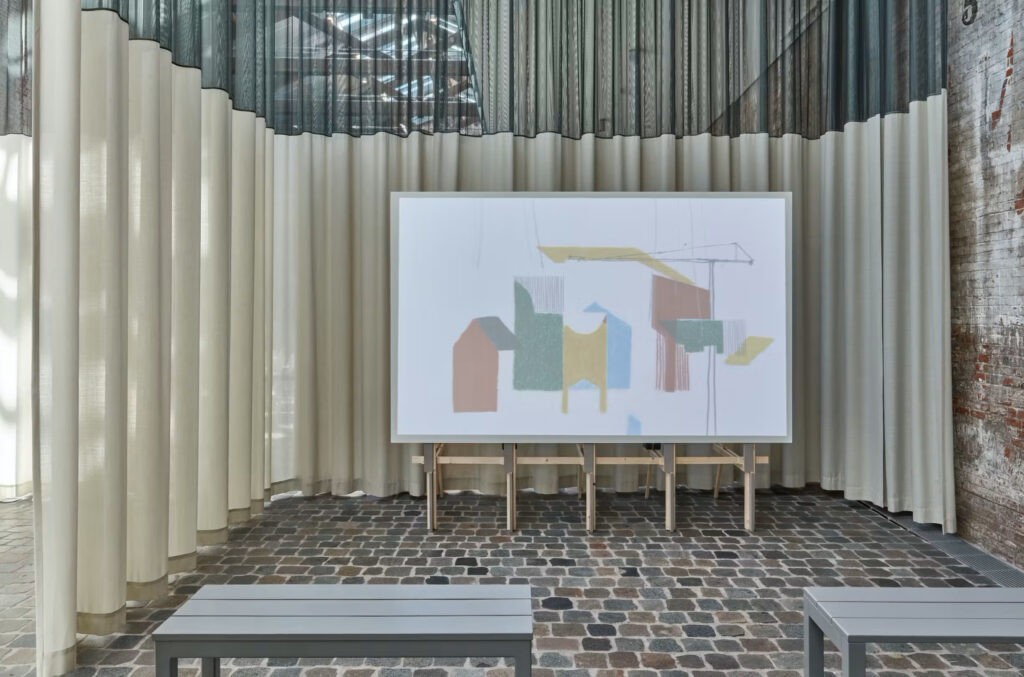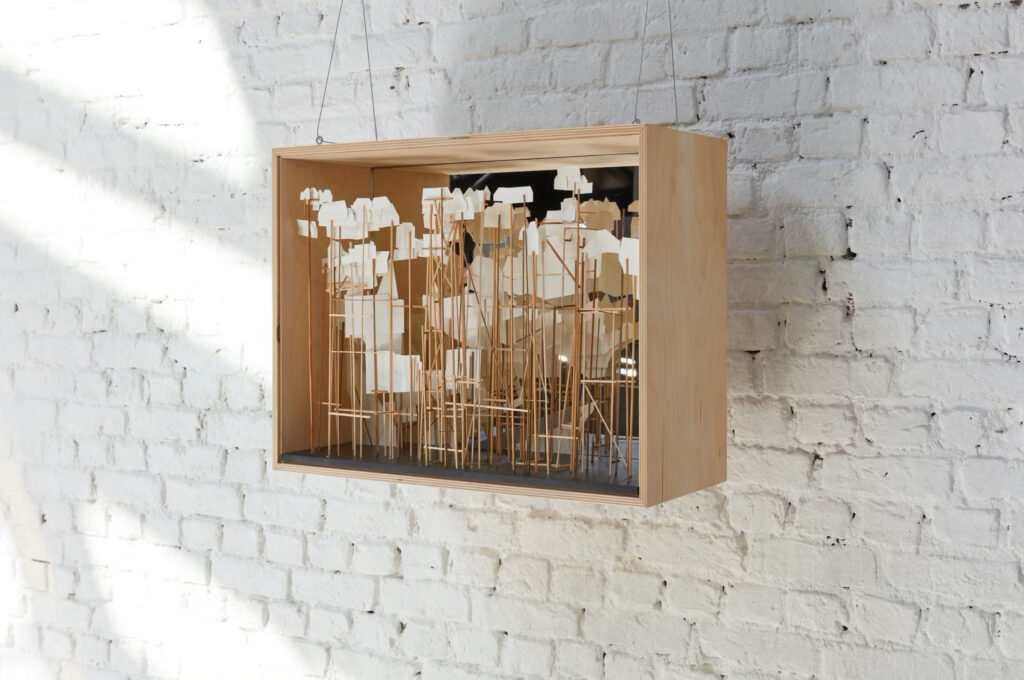 Waiting Rooms for Architecture is an exhibition based on the publication Waiting Rooms of Architecture – Malgorzata Maria Olchowska. The book is built around a text by Vlad Ionescu (Faculty of Architecture and Art, PXL/UHasselt) in which he reflects on the work of Malgorzata Maria Olchowska, from 2009 to today. This is supplemented and illustrated by means of a visual essay in which Olchowska shows her work of the last five years. The design of the book is done by Ward Heirwegh.