BigMat Award Finalist for the Czech Republic 2021, the building is a reinterpretation of traditional local architecture, proposing an alternative of what is built today for similar purposes in the Czech Republic.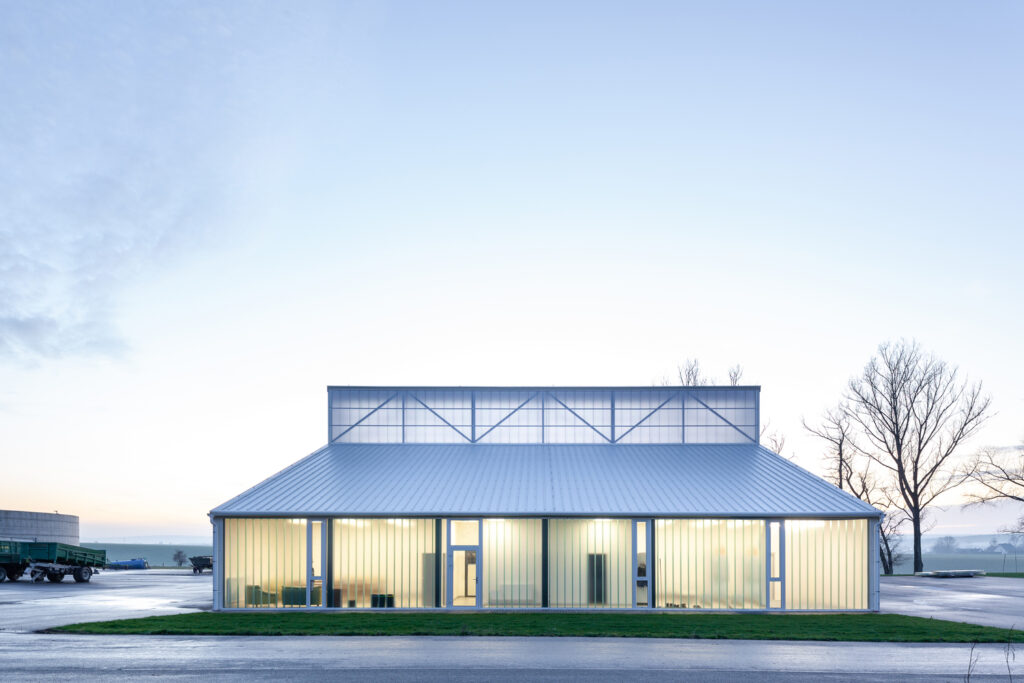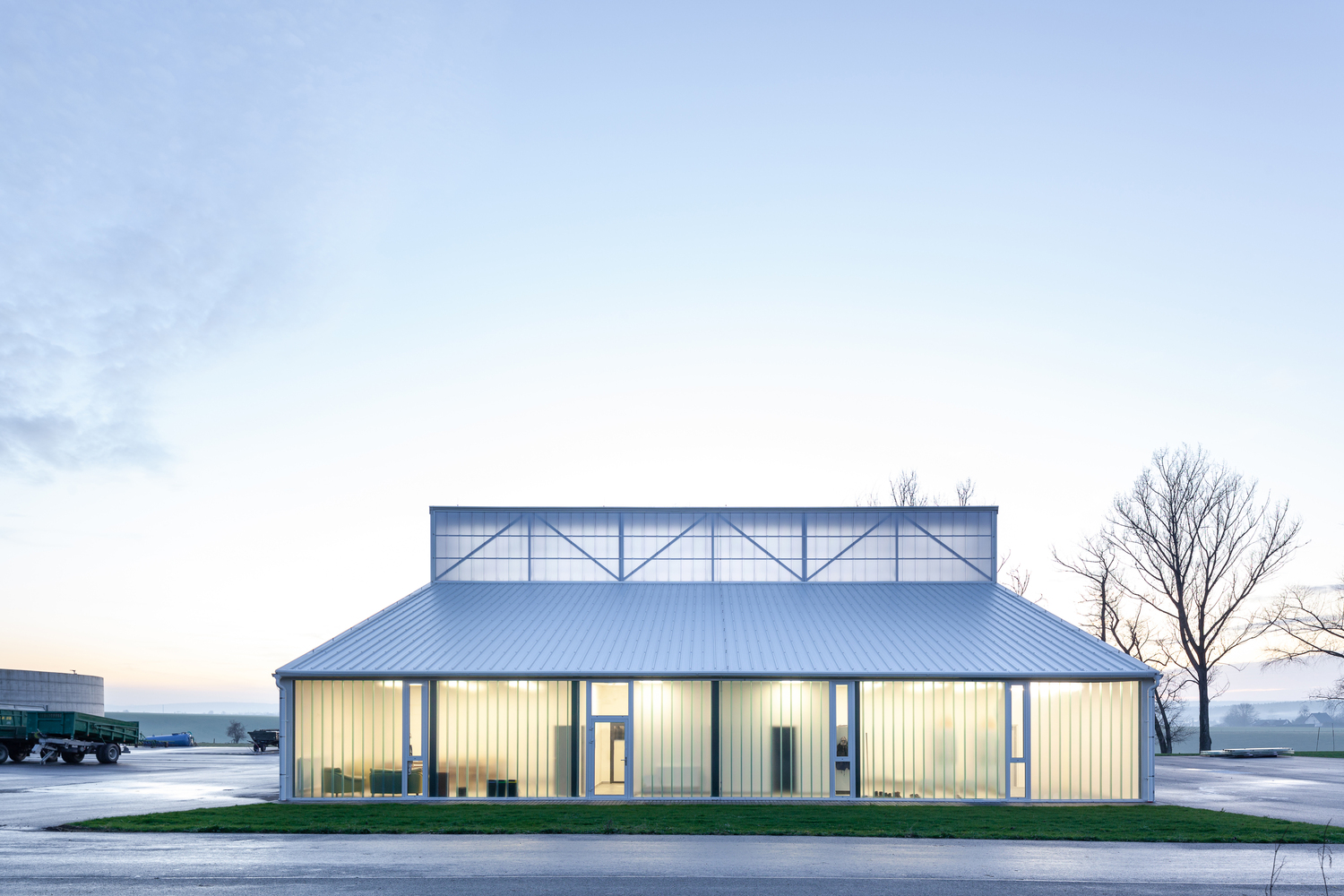 The new workshop building, located in an agricultural compound on the periphery of Opatov, is designed mainly for service and maintenance of large agricultural wagons and machines. Facilities for employees of the whole compound, consisting of changing rooms, day room and sanitary facilities, are also part of the building.
---
White Shed in Opatov, Czech Republic, by ATELIER 111 architektis.r.o.
BigMat Finalist in the Czech Republic'21
Workshops Opatov
Location: Opatov, Czech Republic
Year: 2019
Team: Veronika Indrová, Jiří Weinzettl
Project: Michal Hamada
Photo: Alex Shoots Buildings

---
The architectural expression bears elements of the typical agricultural buildings in the surroundings, but at the same time the volume is tailored for its primary use. The main intention was to create very effective industrial space, which serves well the people working there. There was a need for well-lit and capacious space for the repairs and maintenance of the machines. This was achieved by a straightforward and purposeful solution. We designed a simple volume with a saddle roof and a big skylight. Four gates leading to the main hall are placed on opposite sides, which makes it easy to drive through. The utility spaces, such as changing rooms and storage rooms, are located on both sides of the main hall.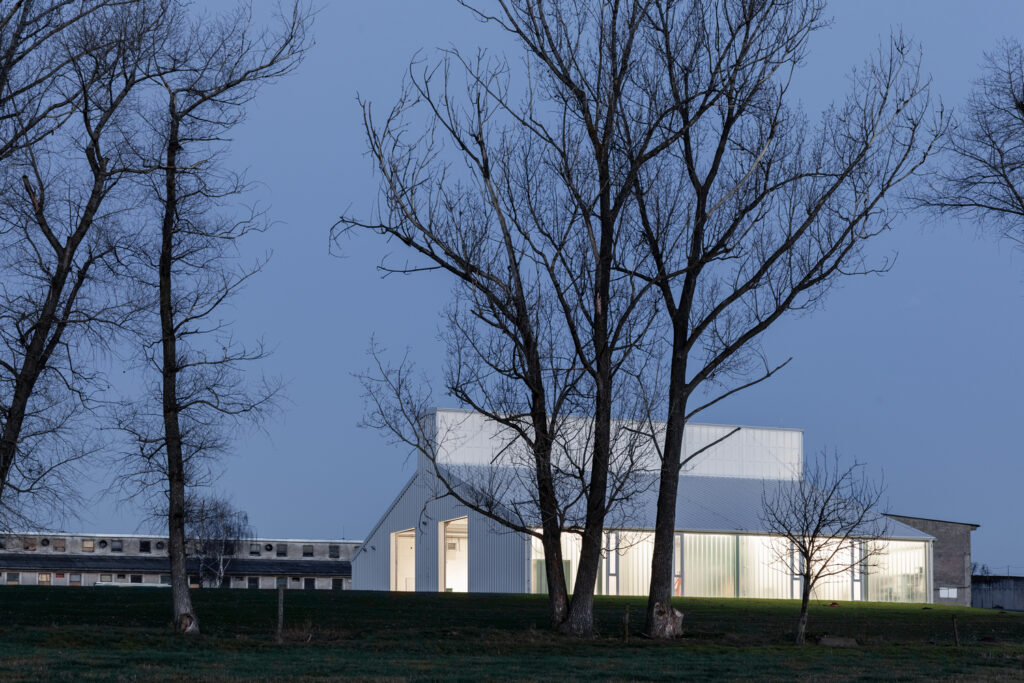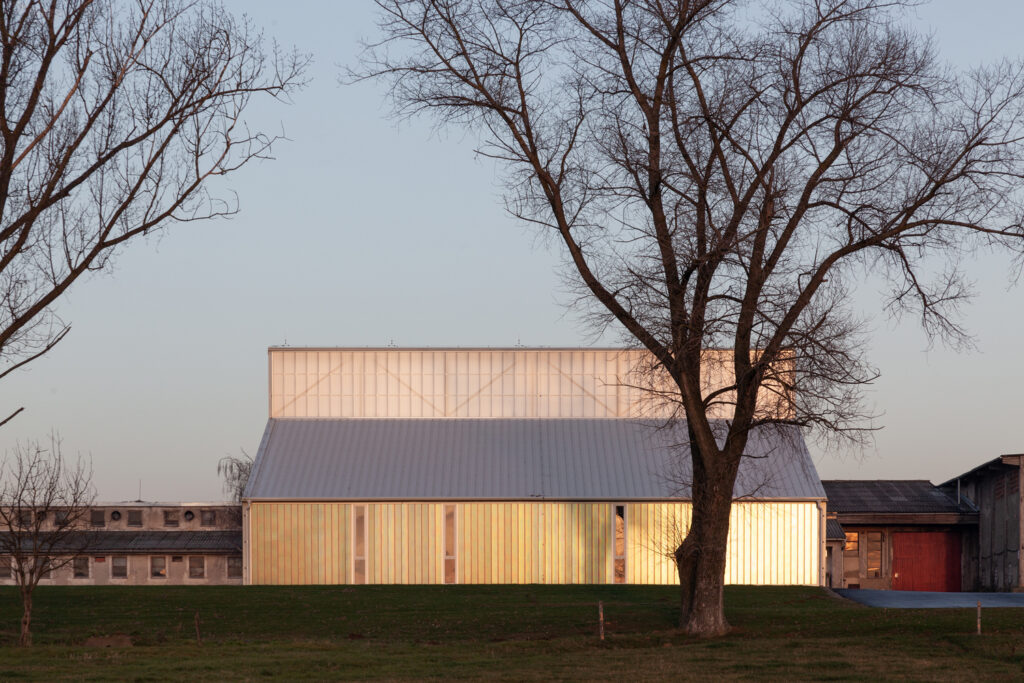 The structure of the building is designed as a prefabricated steel frame. Structural element in a form of a truss beam creates a distinct linear skylight in the position of a roof ridge. The skylight and side walls are designed from translucent profiles (Profilit system), therefore the truss structure shows through and becomes a characteristic element of the expression of the building. The facade, made from the white trapezoidal metal sheet cladding, is corresponding with the adjacent biogas plant.