The beautiful chalet facing the Dolomites by Pedevilla Architects was awarded with the BigMat '15 National Prize for Italy. It proposes two staggered volumes combining modern elements with the traditional typology of the area.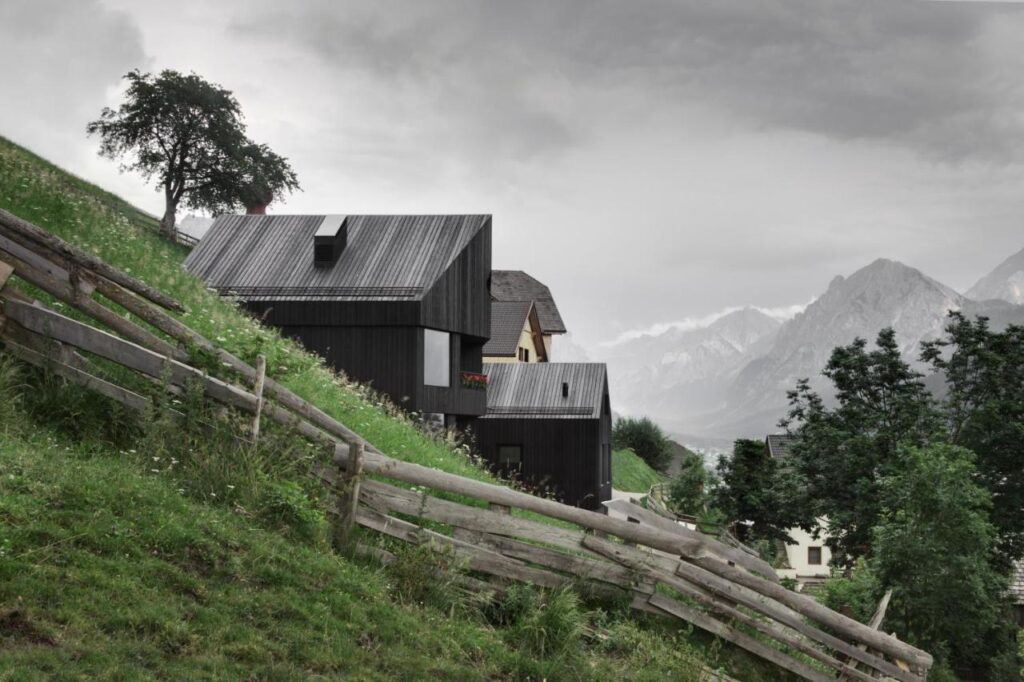 In a hamlet of Enneberg at 1,200 meters above sea level, the building ensemble, shaped with reference to the building tradition of the "Viles", is located. The two staggered structures with their careful integration into the slope correspond to the local couple farm type. Regional ornaments and characteristic features, such as a gable roof, loggia and wooden façade, are incorporated and re-implemented through a clear interpretation.
---
"Wohnhaus Pliscia 13"
BigMat International Architecture Award '15 National Prize for Italy
Architects: Pedevilla Architects
Client: private
Location: Pliscia / South Tyrol
Total area: 1,520 m³
Construction costs: 0.8 million
Project and construction: 2012-2013
Photos: Gustav Willeit
---
The entire building was cast in exposed concrete, dolomite rock was added to the concrete. The use of wood was also an essential part of the design and also went hand in hand with the idea of sustainability. The types of wood used, stone pine and larch, come from the Val Badia.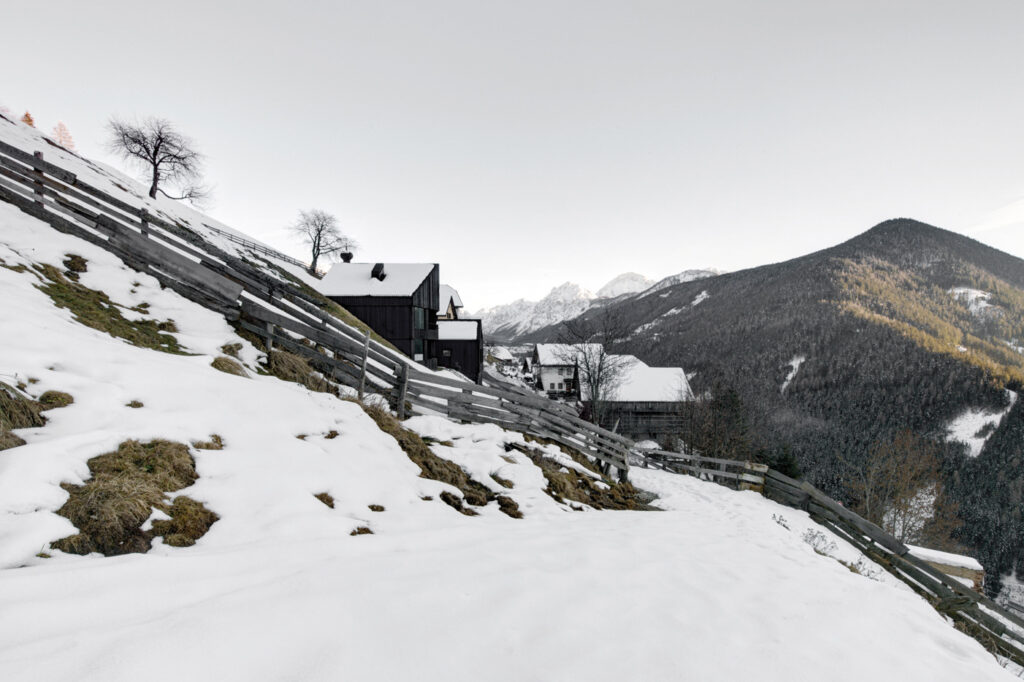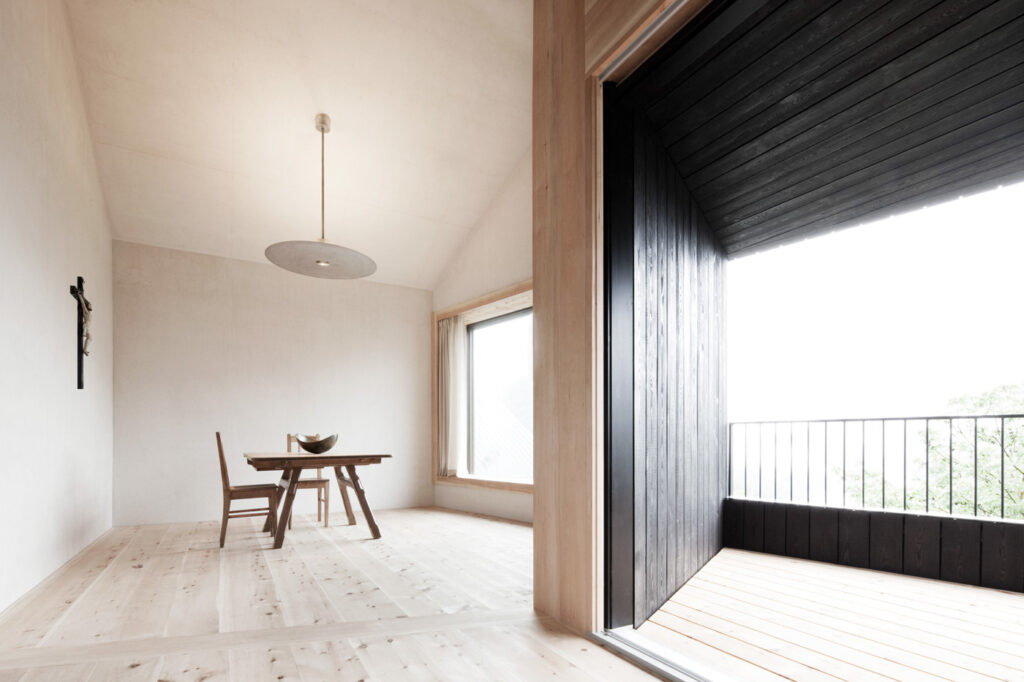 Inside the two houses are solid stone pine, untreated and hand-planed, for floors, doors, windows and furniture in the atmospheric coexistence of the exposed concrete for walls, ceilings and also part of the floors.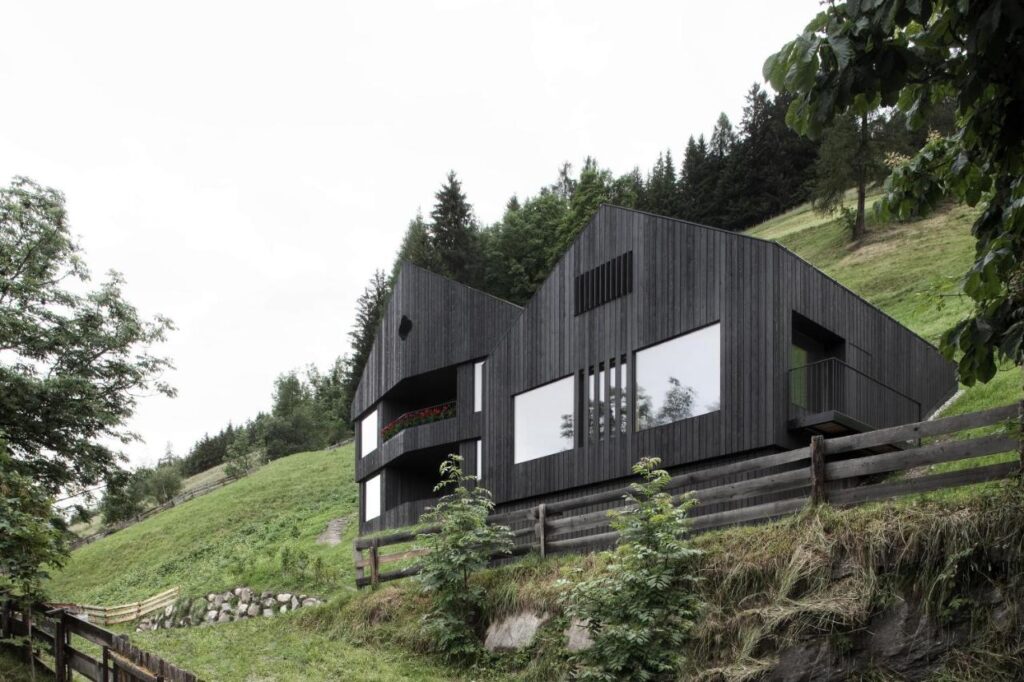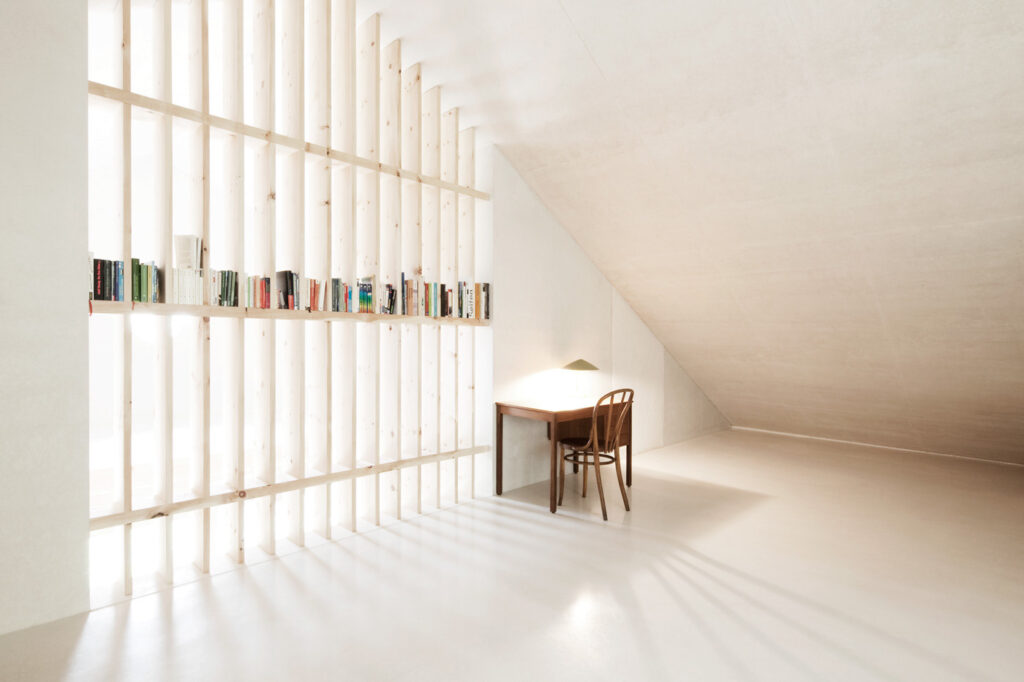 Keeping in mind the peaceful influence of the mountains, Pedevilla Architect managed to combine both modern and traditional elements that are found in a chalet. The general shape of the house is marked by a gentle curve and big square windows. The house is carefully integrated into a slope facing the valley. The use of dark stone pine and larch wood gives the impression of continuity with the natural surroundings and creates a wonderful feeling of harmony.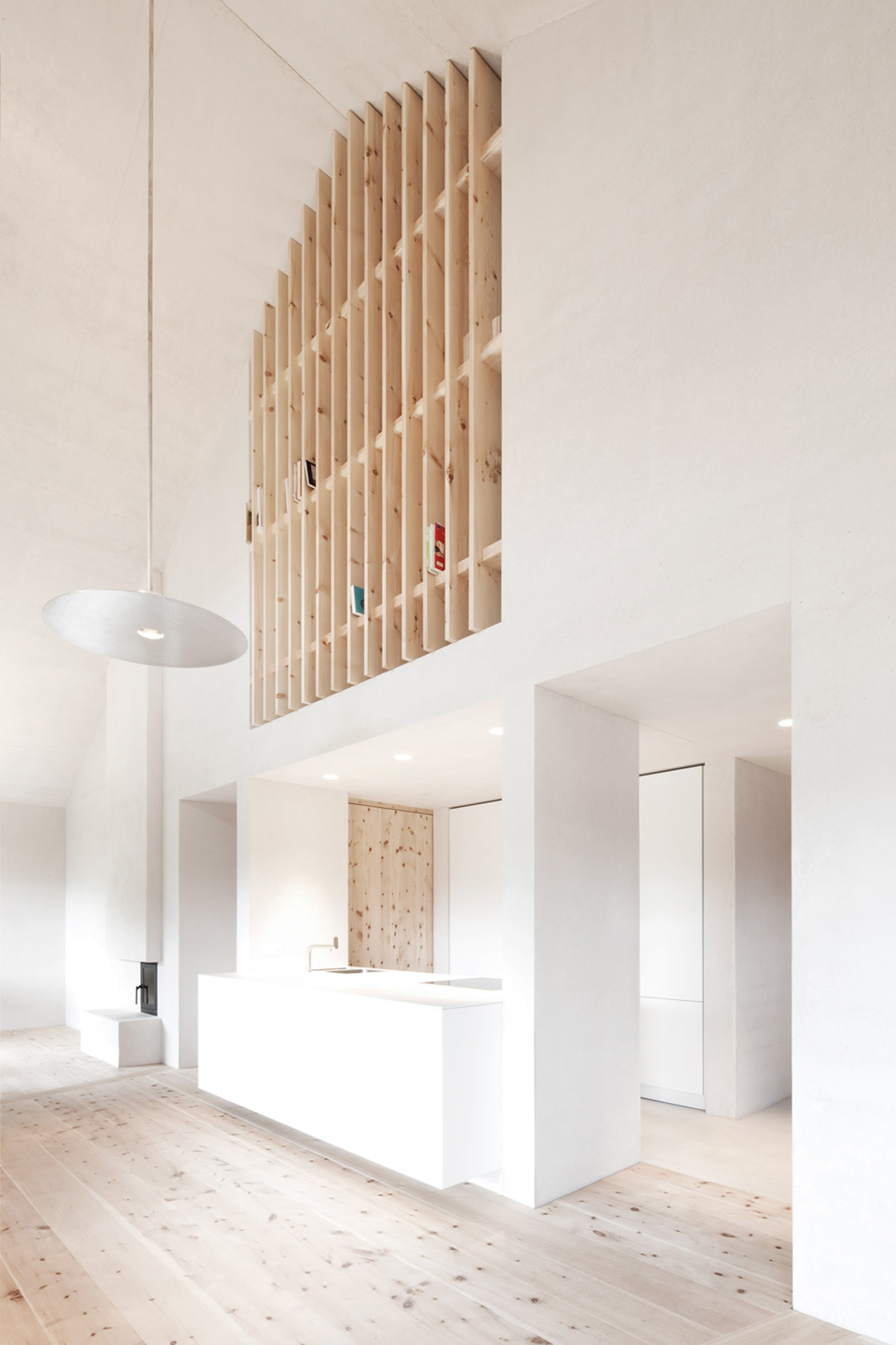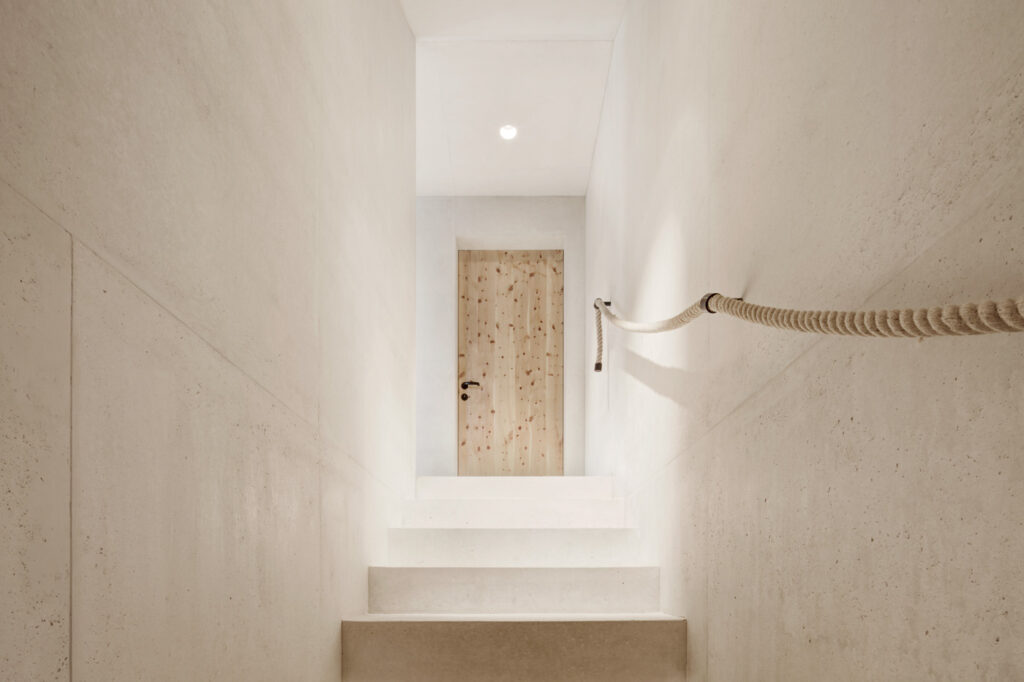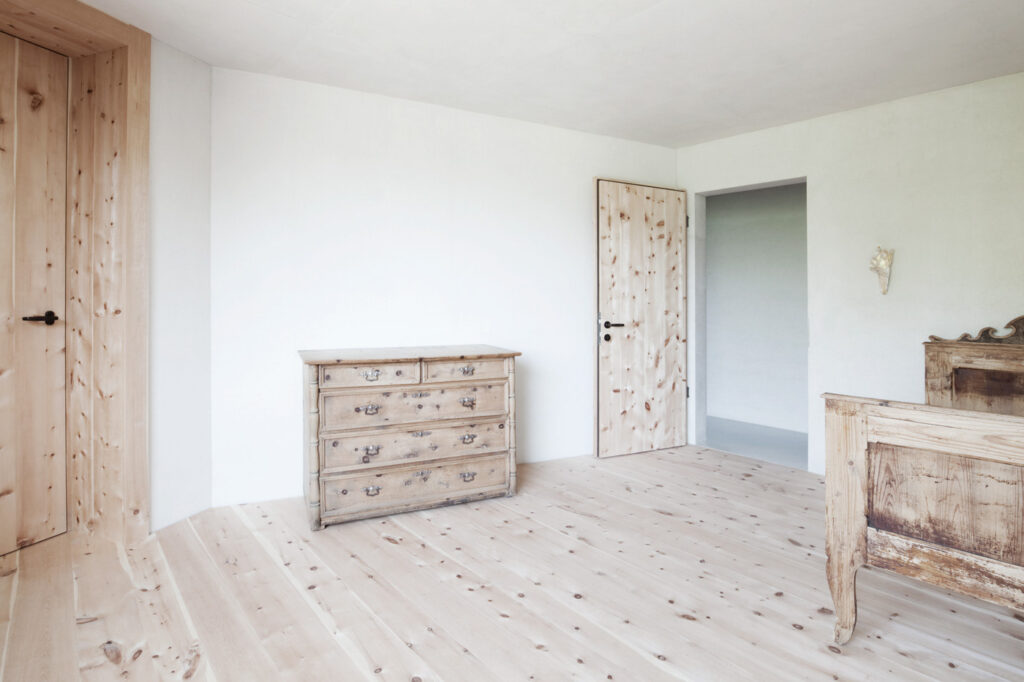 Inside, the contrast is striking. We find the same elements as outside, such as wood, gentle curves and the traditional roof, but everything is lighter and warmer. The house actually looks bigger from the inside. We can see the strong concrete foundations of the house, bringing a modern touch to the interior and a sensation of strength. A warm, welcoming nest that offers a stunning view on the cold and merciless mountain.