Built in the heart of a historic town in central Spain, Atrio Relais & Chateaux hotel and restaurant by Mansilla+Tuñón Arquitectos (winner of the 2013 Spanish National Prize of the BigMat International Architecture Award) is an interesting example of how outstanding architecture and design can create contemporary spaces amidst the most traditional heritage.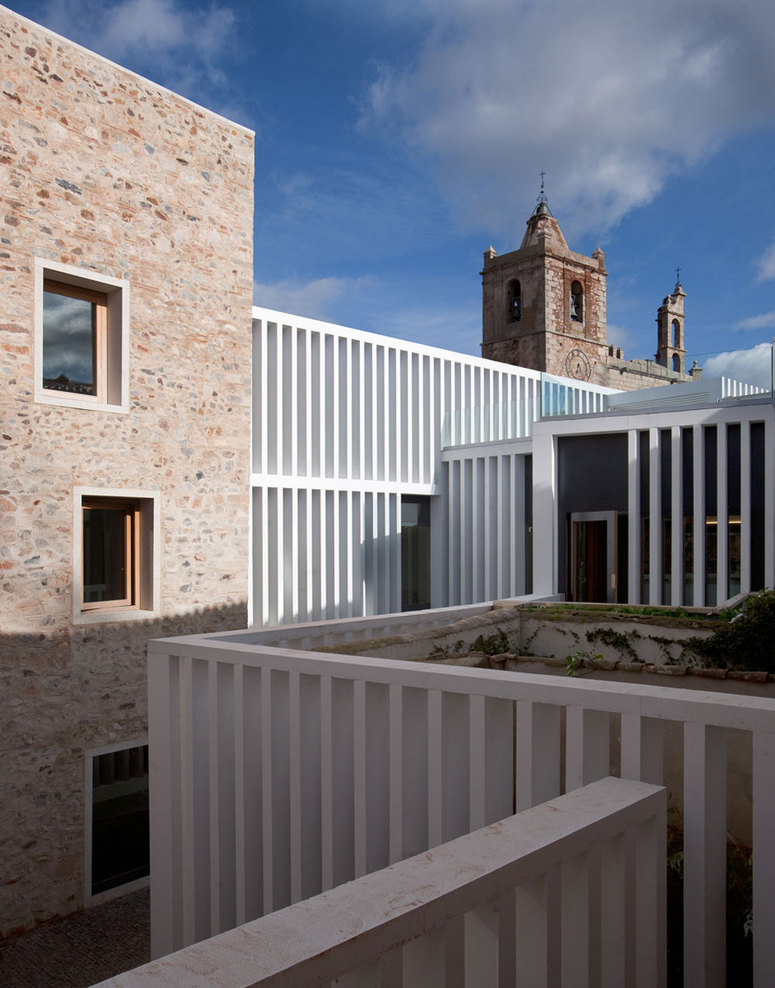 In its 2013 edition, the Spanish National Prize of the BigMat International Architecture Award was granted to Emilio Tuñón and the late Luis M.Mansilla, the two Spanish architects founders of Mansilla+Tuñón Arquitectos, one of the most relevant architecture firms in Spain. Mansilla and Tuñón's work has become increasingly acclaimed for their contemporary understanding and interpretation of historic buildings and urban spaces, creating a dialog between the existing built environment and their avant-garde, minimalist new structures through the playfulness of masses and voids in light and shadow, as well as a careful choice of materials and a painstaking attention to detail.
The property sits in an old neighbourhood in the East part of Lisbon. Just alongside Tagus river, which you can spot from the hilly slopes, the urban landscape is a mix of old rural roads, convents, palaces, warehouses, factories, train lines, small houses and housing buildings. It reflects a sequence of humanisation waves throughout the territory, never brought in to accord.
---
Atrio Relais & Chateaux hotel and restaurant by Mansilla + Tuñón Arquitectos
BigMat International Architecture Award '13 Spain National Prize
Architects: Luis M. Mansilla + Emilio Tuñón
Location: Cáceres, Spain.
Year: 2005-2010
Gross floor area: 3000 m2
Office collaborators: Carlos Martínez de Albornoz, Andrés Regueiro, Marceline Ruckstuhl, Carlos Brage, Arabella Masson, Elke Gmyrek, Ignacio Peydro, Teresa Cruz, Anna Partenheimer, Ainoa Prats, Joao Leitao, Bárbara Silva.
Main consulting firms: Alfonso Gómez Gaite, JG ingenieros.
Graphic design: Zimmermann asociados.
Quantity surveyor: Fernando Benito Fernández Cabello.
Main Contractor: U.T.E. Joca – Placonsa
Photography: Luis Asin
---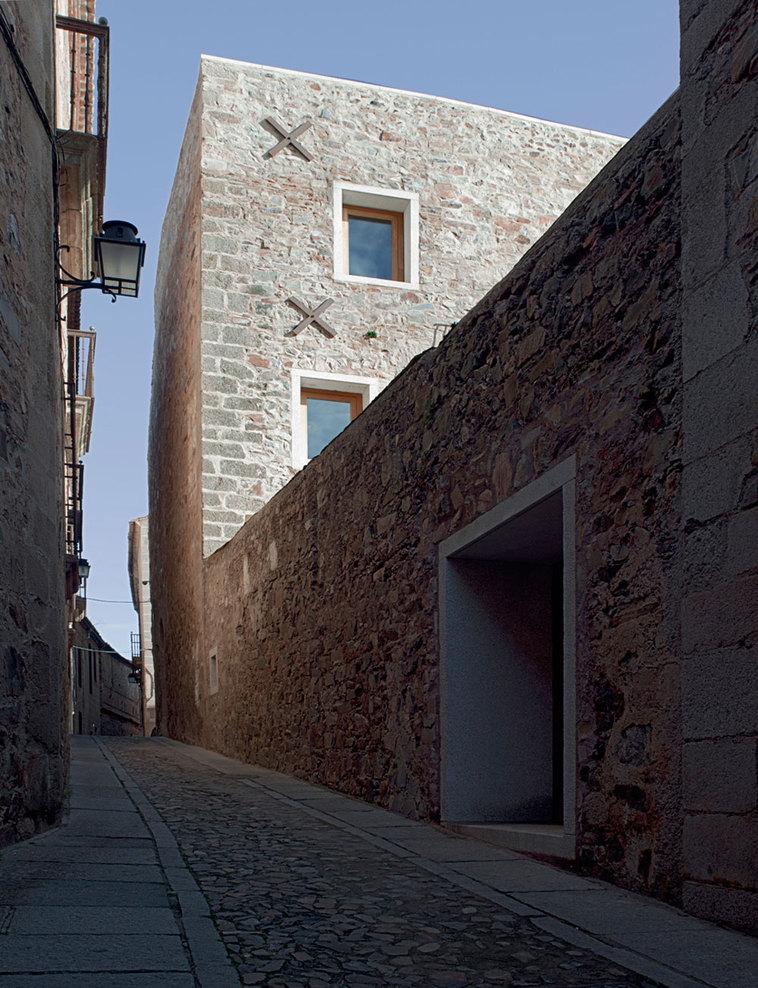 The Atrio Relais & Châteaux Hotel and Restaurant, located in Cáceres, Spain, has been built in a historic building complex made up of two existing constructions of very different character. The first construction is a three-storey building that is located along Calle de los Condes. The second building, with two floors and tall, is a house built in the early eighties in the Plaza de San Mateo.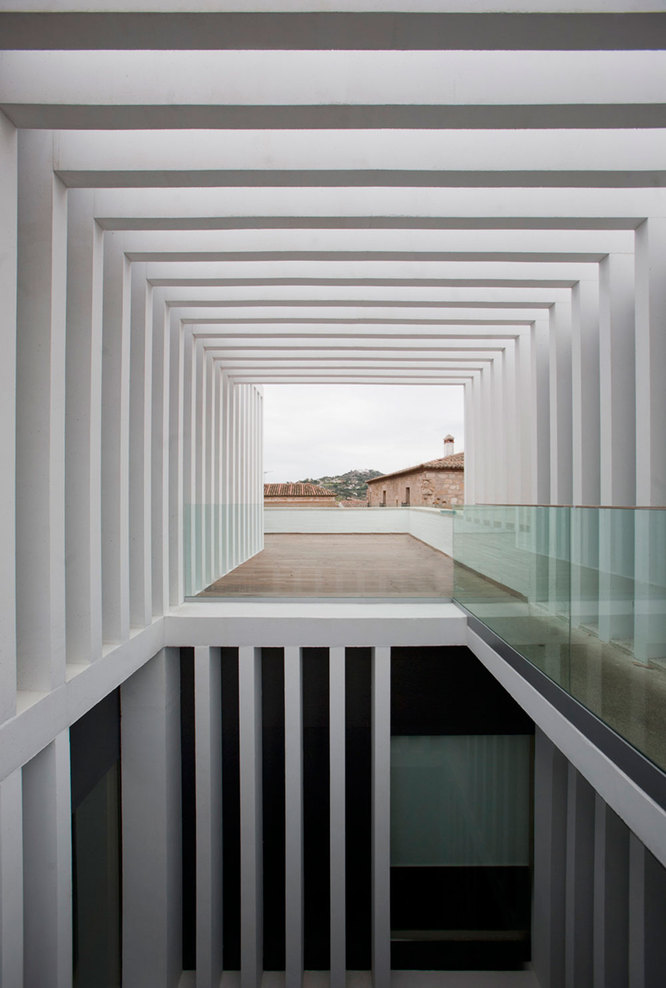 The building has been erected on these two volumes deeply degraded after years of neglect. The new construction fits into these buildings like a hermit crab inside an empty seashell. Thus, the new use re-vitalizes and re-habilitates the lifeless constructions establishing an organic symbiosis and acquiring a new meaning of contemporaneity.
This new functional organism adapts to the irregular perimeter of the existing buildings, manifesting itself outwardly by weaving a tapestry of slender white concrete columns.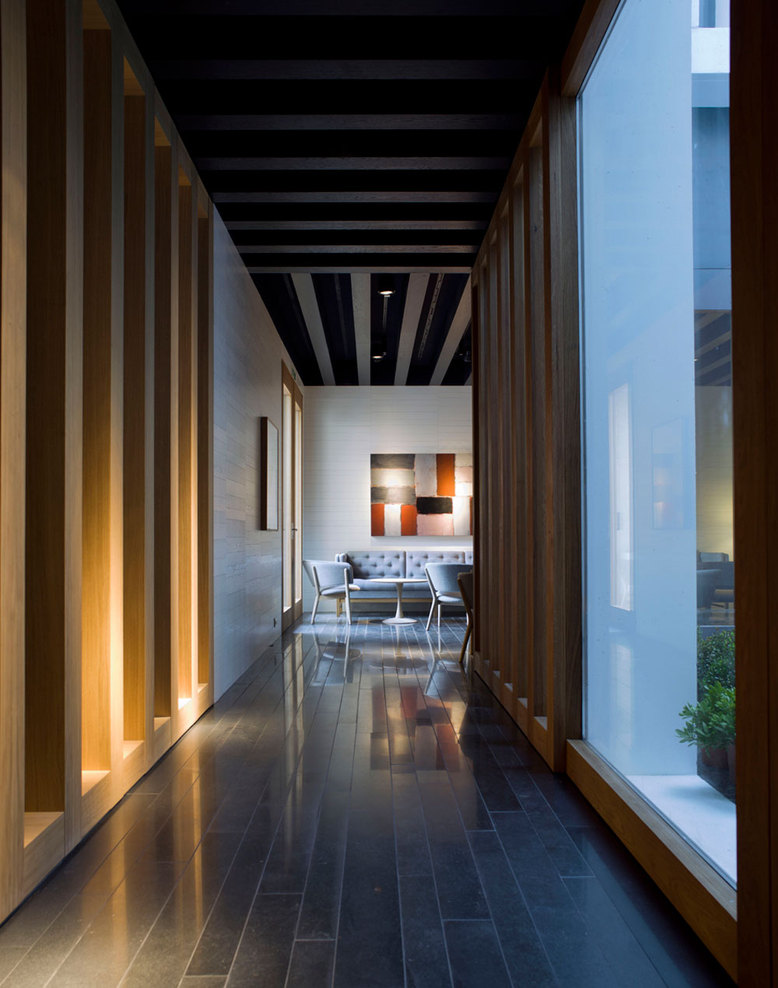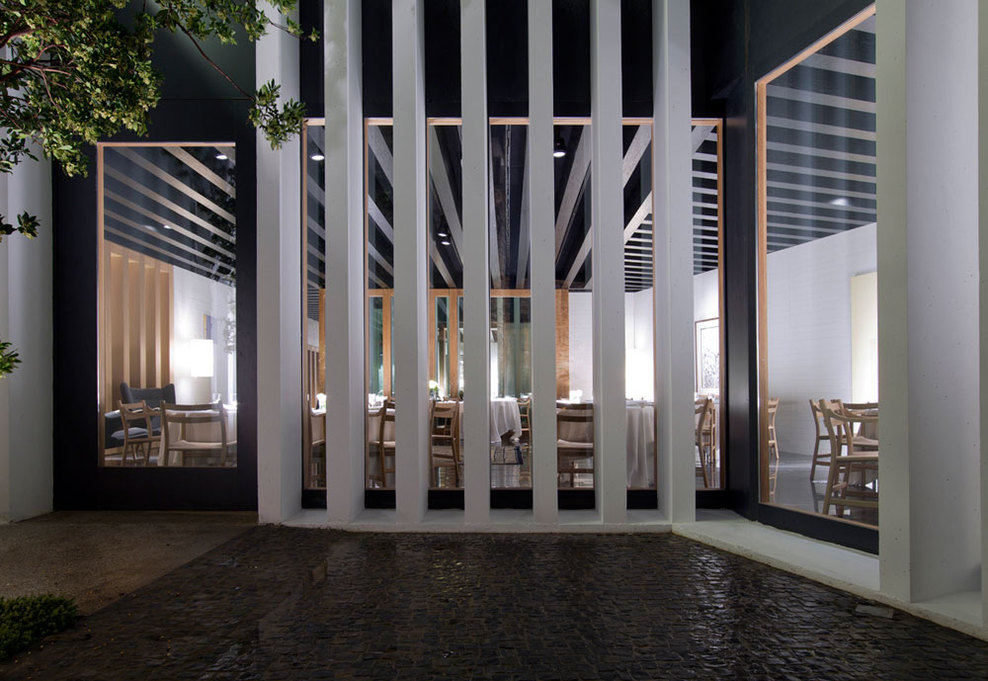 The proposed new building houses two complementary activities: the new headquarters of the Atrio restaurant, and a hotel with fourteen rooms. On the ground floor is the hotel's reception, restaurant and kitchen. The two upper levels hold the guestrooms. In these floors the circulation revolves around a small patio which creates a relationship between the contemporary building's scale and that of the traditional squares in the historic city beyond. On the first floor there is a recreation area with two small swimming pools looking out to the back garden. A small terrace next to the Plaza de San Mateo offers distant views of the historic center of Cáceres and its fields. Between these two different areas, a wooden, moveable pergola with climbing plants has been built to soften the limits of the Plaza de San Mateo.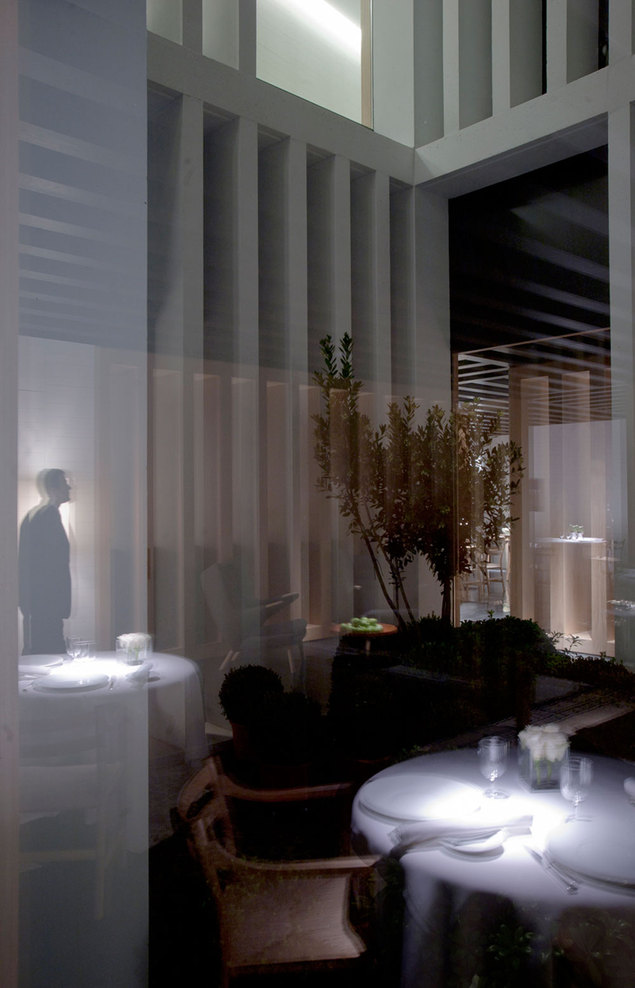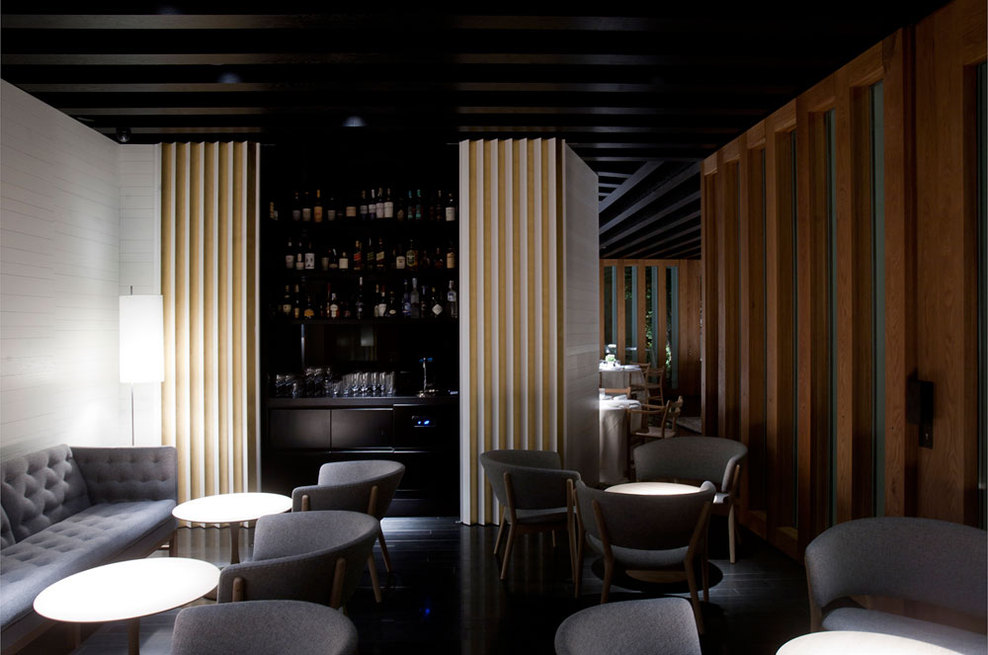 The building, which was awarded with the '13 BigMat Spanish National Prize, has also received numerous other awards, such as being chosen finalist of the XI BEAU, Arquitectura Plus and FAD awards (in 2011) and VIII BIAU (in 2012).