"Balkrishna Doshi. Architecture for All," a project by the Vitra Design Museum and the Wüstenrot Foundation in collaboration with the Vastushilpa Foundation, lands at the Museo ICO to showcase, for the first time in Spain, the work of the only Indian architect honored with the Pritzker Prize.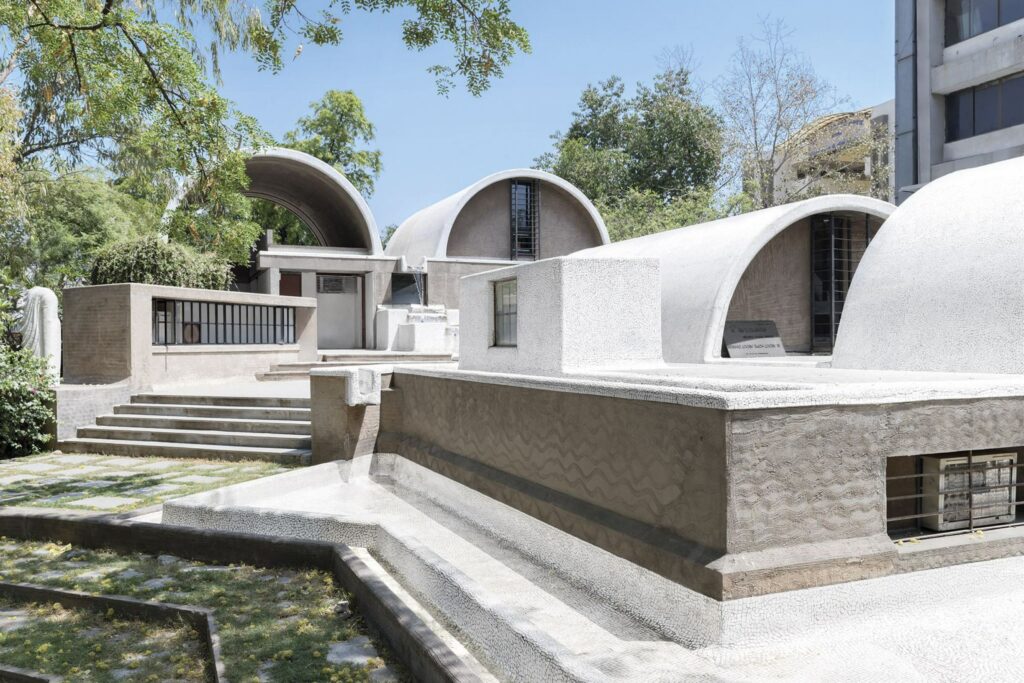 This is the largest retrospective dedicated to Doshi's body of work, surprisingly unknown in Europe until the award of this prestigious recognition for his seven decades of professional career, where architecture, research, teaching, and a profound social commitment intertwine until they become indistinguishable.

---

Practical info
"Balkrishna Doshi. Architecture for All"
October 5, 2023 – January 14, 2024
ICO Museum
Zorrilla, 3,Madrid
Spain
---

Beginning with a true-to-scale recreation of Sangath, the studio he designed and worked in since 1980, this exhibition guides us through Doshi's exceptional production. Structured into four thematic blocks that are simultaneously typological, through plans, models, drawings, paintings, and accessible large-scale installations replicating some of his most emblematic buildings, it allows us to appreciate how, starting from his early collaborations with Le Corbusier and Louis I. Kahn, Doshi was able to create his own architectural language by adapting Western modernity to local circumstances and the vernacular construction traditions of India.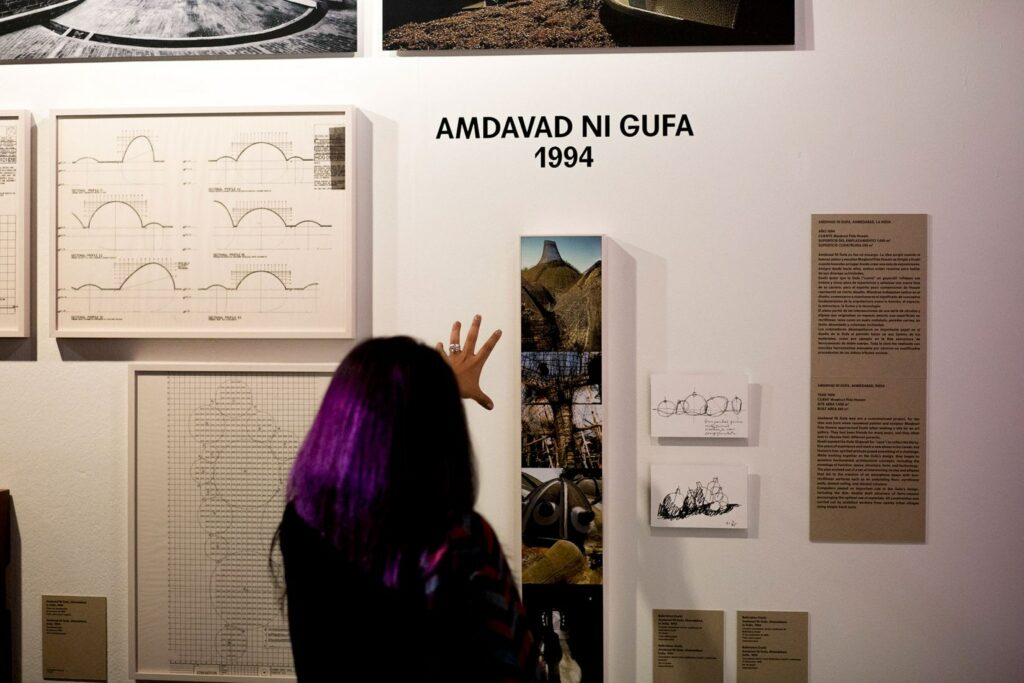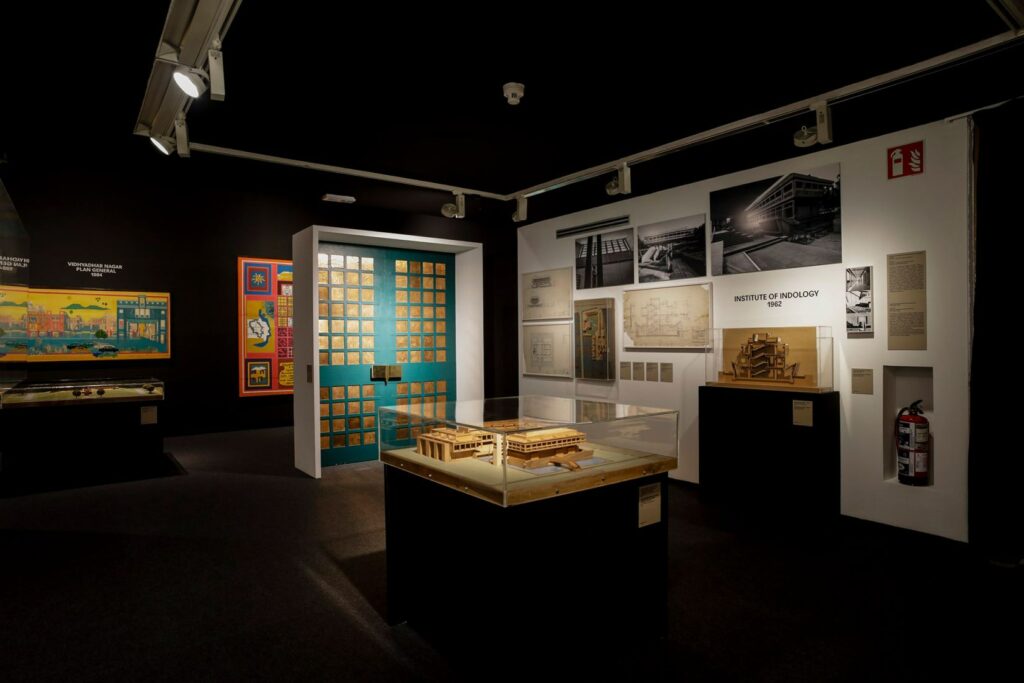 With this background, Doshi played an especially intense role in the construction of a country that, having achieved independence, aspired to play a leading role on the international stage. However, to achieve this, it was first necessary to address a series of pressing issues, the resolution of which would fundamentally benefit from the visionary proposals offered by Doshi through his projects in affordable housing, urban planning, and social, educational, and academic institutions, some of which he even founded and managed.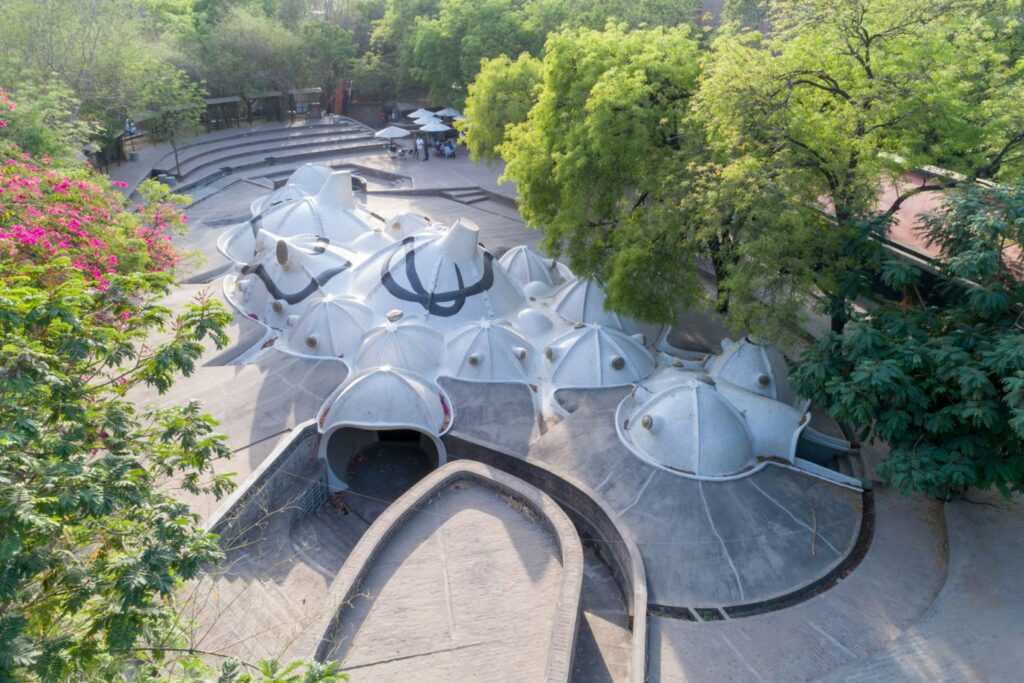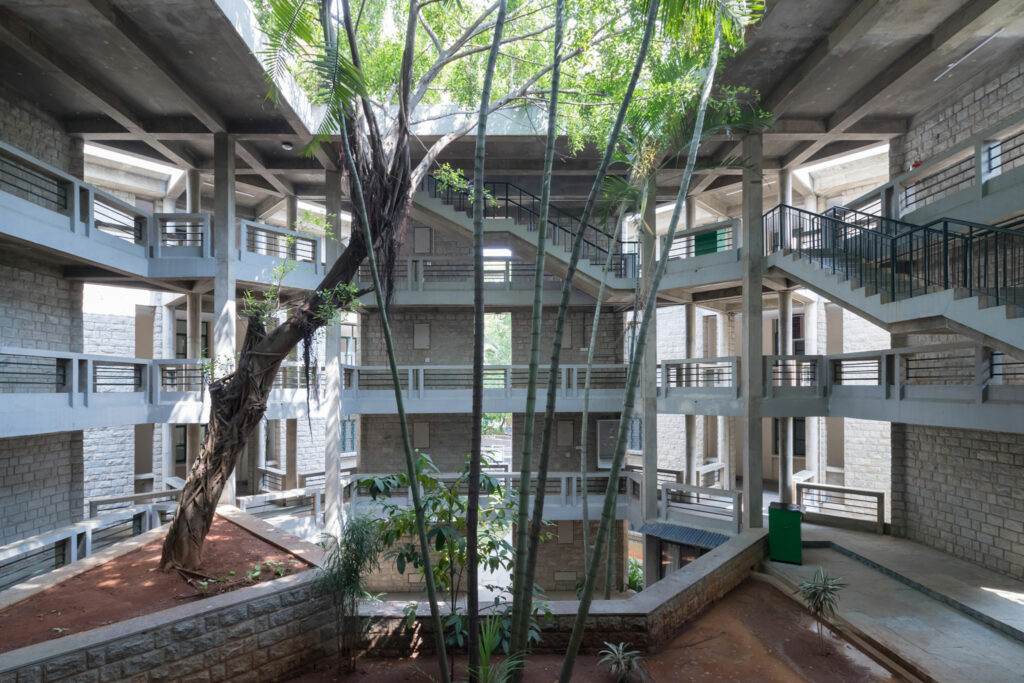 The exhibition culminates with a series of projections in which Balkrishna Doshi himself presents his conception of architecture, urbanism, education, society… An exceptional synthesis of his intellectual thought that highlights, as stated by Juhani Pallasmaa, that Doshi's contributions to education, different fields of artistic and craft culture, community development, India's own identity and consciousness, and humanistic thought, in general, are irreplaceable.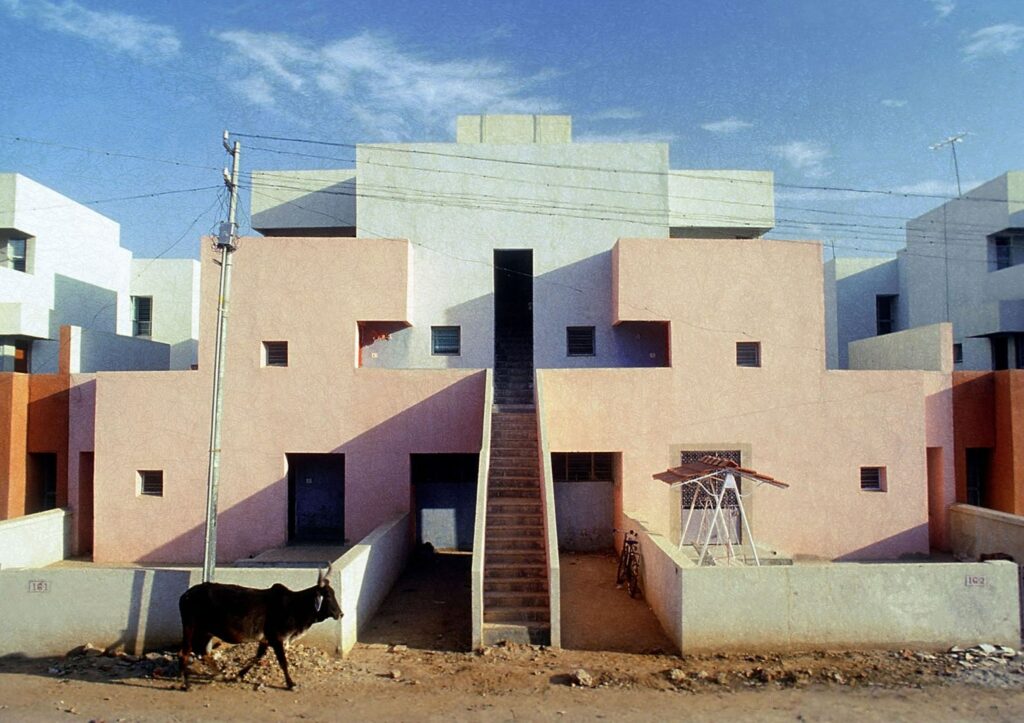 The retrospective follows four main themes, beginning with a look at Doshi's educational buildings. A key project here is the campus of the »Centre for Environmental Planning and Technology« (CEPT) in Ahmedabad, on which Doshi has realized some of his most significant buildings over a period of 40 years. In 1968, Doshi established the »School of Architecture«, a multi-disciplinary institution grounded in the belief that education is nourished by interdisciplinary interactions. To foster exchange and dialogue among students and faculty alike, Doshi designed the building as a free-flowing space without compartmentalization or segregation. Both through its buildings and its teachings, the school has changed the face of architectural education in India; it has also become one of the country's most important centres for urban planning.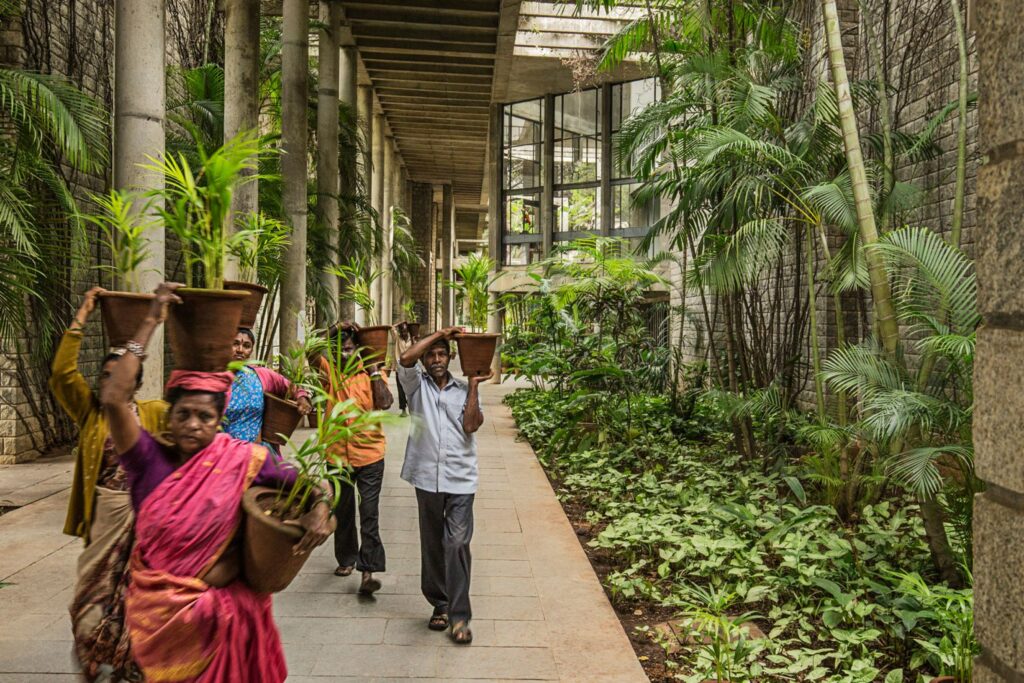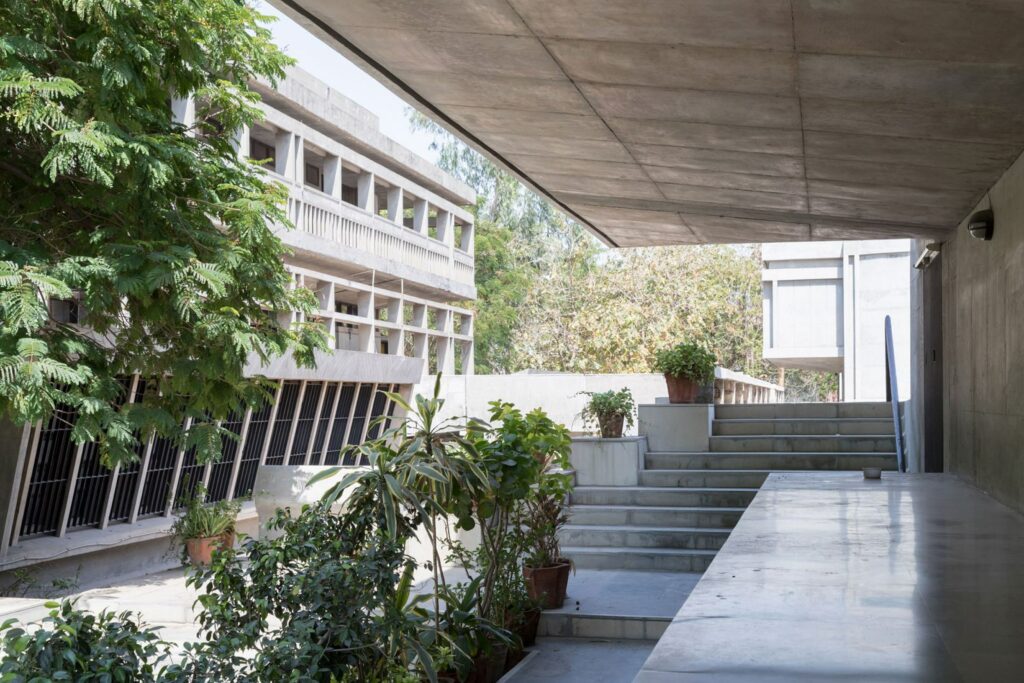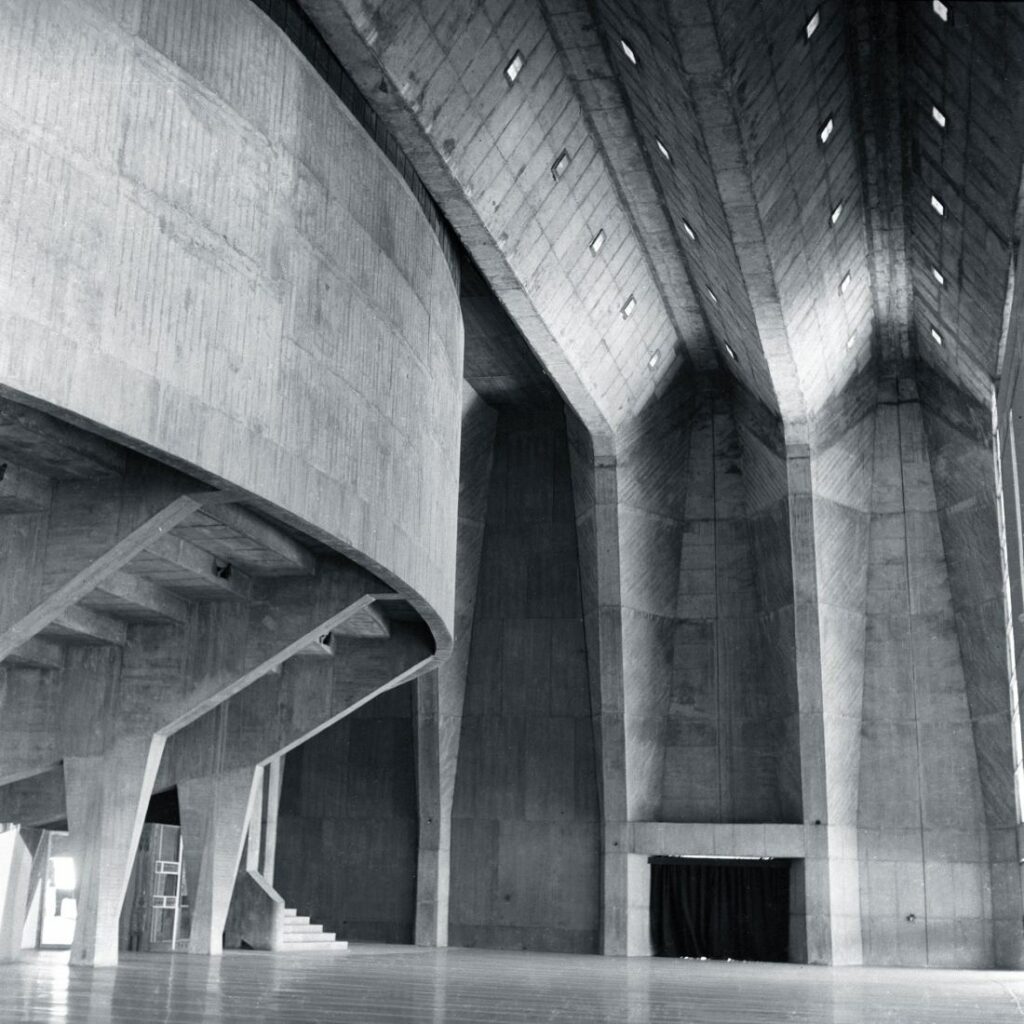 While the School of Architecture is raised above the ground on top of an old brick kiln that greatly influenced its plan and layout, the art gallery »Amdavad Ni Gufa« (1994) on the same campus is half-buried in the ground – »gufa« is Gujarati for cave – to solve issues arising from the local climate. While its structure of different-sized mounds integrated into the natural landscape is based on computer-aided design, the construction was carried out by unskilled workers using waste products and simple hand tools.